The Criminal Minds Star You Didn't Remember Was In Friends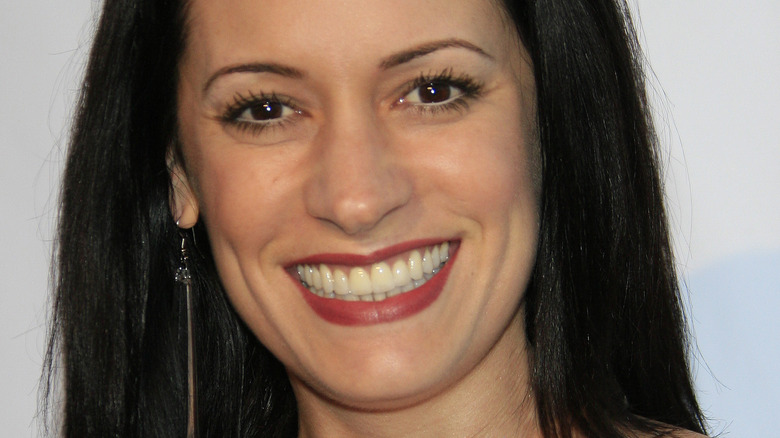 Shutterstock
Fans of "Criminal Minds" poured one out on July 29 when star Paget Brewster told a fan on Twitter that the impending reboot of the series for Paramount+ — which recently launched a successful reboot of "iCarly" — is likely not to come to fruition. When a fan asked if she had any updates on the project, Brewster replied, "No, and sadly, we think it's dead. I'll let you know if there is any progress but it seems unlikely. Which is a bummer."
A bummer indeed. According to Deadline, Paramount+ announced the reboot of the hit crime procedural, which ended in 2020, back in February. But instead of the show's traditional procedural format, with each episode revolving around a different crime, the revival was going to focus on one case for an entire 10 episodes, in the vein of "Twin Peaks" or "Riverdale." The show was also reportedly going to be complemented by a true-crime series called "The Real Criminal Minds."
While this looks like it means fans will have to wait to see Brewster reprise her role as Special Agent Emily Prentiss, they can take this time to go back and see the role that first put Brewster into the spotlight on one of the most popular shows of the last 20 years.
On Friends, Paget Brewster played Joey's girlfriend ... and then Chandler's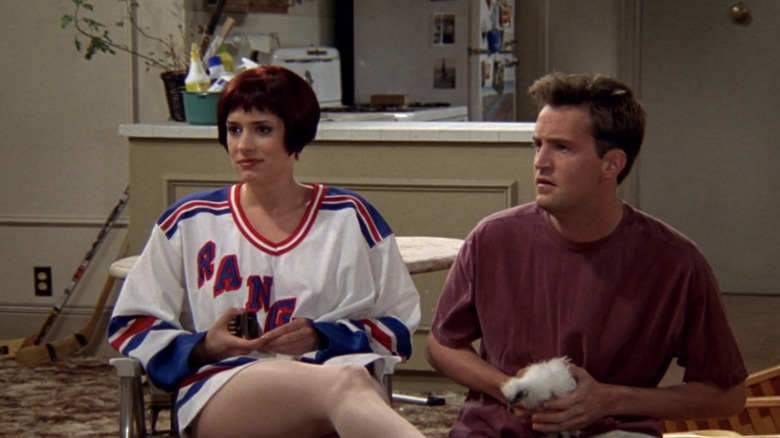 NBC
Paget Brewster burst into the spotlight in 1997 when she landed a recurring role on the wildly popular sitcom "Friends" playing Joey's girlfriend — who then became Chandler's girlfriend, per Fandom.
Brewster appeared in six episodes of the acclaimed sitcom and live-tweeted as she rewatched those episodes back in 2019. "It was my 1st real acting job. I remember so little because I was so scared!" she wrote. "The cast was so kind to me." Brewster also revealed that she was a bit of a rebellious rule-breaker on the set of "Friends." "... when I wasn't in a scene on shoot nights, I climbed up into the lighting catwalks above the stage and audience to watch everyone. A huge insurance no no," she wrote, referring to the liability issues if she were to have an accident. "I regret none of it."
Brewster recalled her nerve-wracking audition in an interview with AV Club in 2015. "This was my first job in L.A. that I thought I might get, and suddenly I was going, 'I'm never going to get this!'" she told the outlet. "Matthew [Perry] told me later that he and [executive producer] Kevin Bright ... had said, 'Well, that's the funniest one, she's the one,' and they hired me to do it. It was four episodes, and then they made it six."
Paget Brewster was fired from Criminal Minds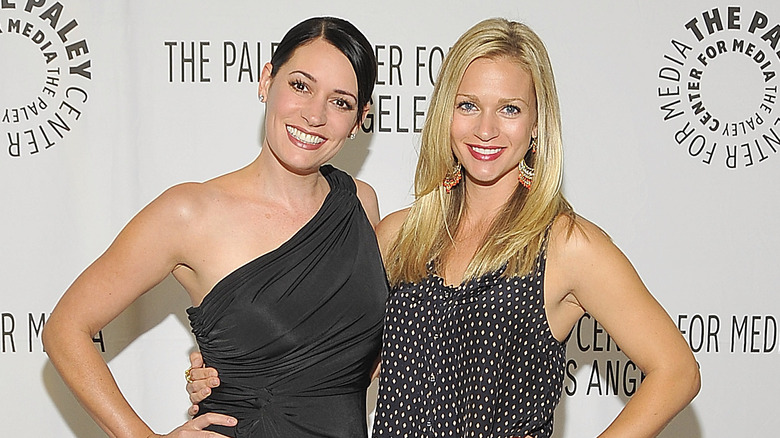 John M. Heller/Getty Images
"Criminal Minds" fans probably know that Paget Brewster was fired from the show in 2010. Sources told Deadline at the time that the show was cutting back its female cast members for budgetary reasons. But Brewster soon learned that budget cuts were not the reason at all. "The person they had hired to replace [A.J. Cook and I] got paid twice what we got paid!" she told AV Club in 2015. "It's a network that's not particularly kind to women," she said of CBS. "That's why a lot of women leave those procedurals. Or are fired. It's tough." She also revealed what she learned was the real reason for her firing. "Someone from CBS had just called [executive producer] Ed Bernaro and said, 'I want new women.'" Yikes!
Due to a contractual stipulation, Brewster was forced to return in a recurring capacity for 17 episodes before eventually returning to the series as a full-time cast member.
Although "Criminal Minds" is over, Brewster has been staying busy lending her voice to shows like "DuckTales" and "American Dad!," per IMDb.