Why You Won't See Noah Munck In The 'iCarly' Reboot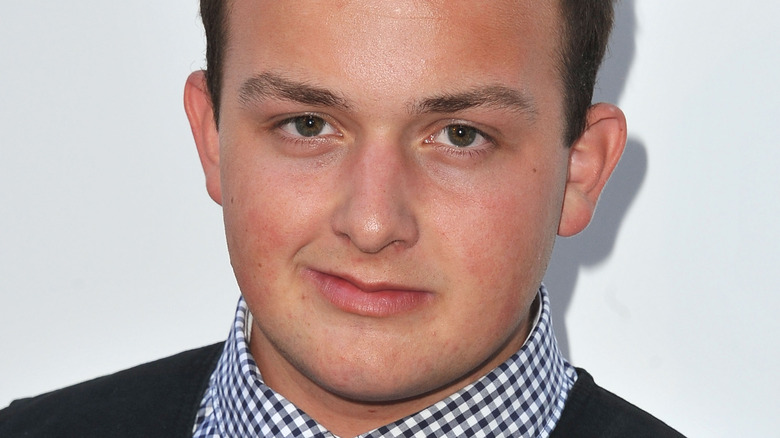 Angela Weiss/Getty Images
Fans of "iCarly" are eagerly awaiting its reboot on Paramount+, set to air on June 17. The comedy hit Nickelodeon screens from 2007 to 2012 and starred Miranda Cosgrove as the title character of Carly Shay. Cosgrove is set to star in the reboot, along with some other familiar faces, like Nathan Kress as Freddy Benson and Jerry Trainor as brother Spencer. Cosgrove gushed (via Yahoo! News), "Being on the 'iCarly' set has always felt like a second home to me and it's so awesome to be back with my pals Jerry and Nathan." 
Yet, there are a couple of actors from the original cast who apparently aren't so into reprising their roles. One being Jennette McCurdy, who played Carly's best friend Sam Puckett. McCurdy has since quit acting, and even revealed that she's "embarrassed" for her role on the show. On her podcast, "Empty Inside" she said, "I'm so ashamed of the parts I've done in the past. I resent my career in a lot of ways." She added, "I feel so unfulfilled by the roles that I played and felt like it was the most cheesy, embarrassing."
It appears that McCurdy's former costar, Noah Munck, feels similar. While Munck still acts, he is not returning to reprise his role as the iconic Gibby Gibson on the "iCarly" reboot. Here's why you won't be seeing Gibby on the reboot, and why the show left a bad taste in his mouth. 
Noah Munck has a 'weird relationship' with his role as Gibby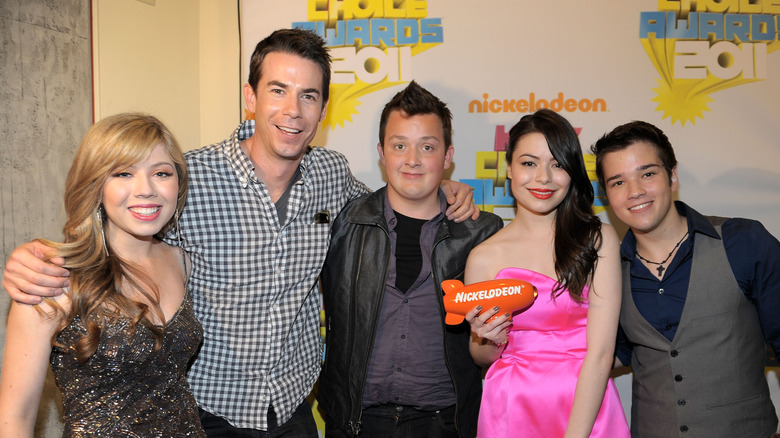 Charley Gallay/kca2011/Getty Images
Fans who are gearing up to watch the "iCarly" reboot won't be seeing the full original cast return, and that includes Noah Munck, who played the hilarious Gibby Gibson. It appears that Munck turned down the opportunity to reprise his role, since showrunner Jay Kogen tweeted "We've approached him," when a fan asked about Munck's whereabouts.
Munck revealed in 2017 on the OYC podcast that while he "appreciated" his time on the series, he has a "weird relationship" with "iCarly." He went on to explain how his character Gibby was always the "punching bag" and the "expense of the joke," and that somehow spilled over into his real life through interactions with fans. He didn't, however, completely rule out ever returning, adding, "Maybe one day I'll have a better relationship with it, and who knows, I'll come back."
Munck has previously expressed his desire to move on from the Nickelodeon show. He told a Biola University publication, "I would like to progress into something that's completely different than 'iCarly.'" He continued, "I would love to show people that I can do something, act serious, in a way that's dramatic." Yet, it appears that Munck has continued to work in comedy, having appeared on the sitcom "The Goldbergs" from 2014 to 2021. While Munck may be done with "iCarly" for now, fans are definitely hoping that he'll one day have a change of heart and bring back Gibby.