The Real Reason DWTS Alum Hayes Grier Got Arrested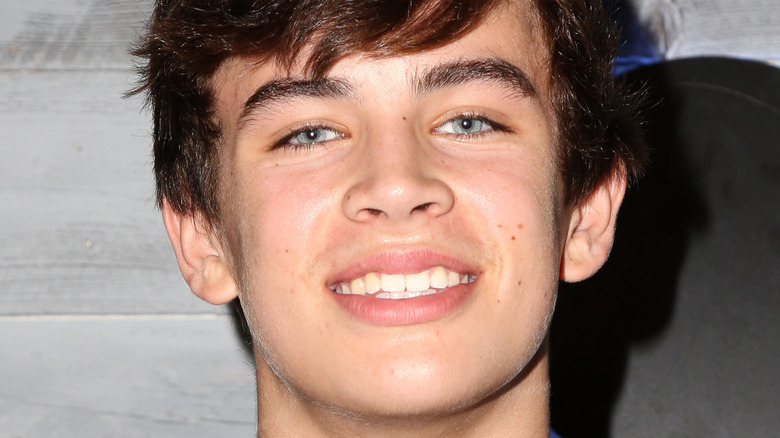 Shutterstock
Back in 2015, Hayes Grier made "Dancing with the Stars" history as the youngest male contestant to ever compete on the show when he was just 15 years old, per MeAww. 
But Grier wasn't your typical child star. He, like Jake Paul, rose to fame on Vine, the late video-sharing app that you could call the grandfather of TikTok. Vine may have died, but Grier kept skyrocketing, moving to platforms like YouTube and Instagram. Grier currently has 5.6 million followers on Instagram, 3.6 million on Twitter, and more than 800,000 on YouTube. Grier also appeared on the first season of the Hulu show "Freakish," and his family had a streaming reality show, "Top Grier," for three seasons.
Now, Grier is in the news for a very different reason — and a very serious one at that. The 21-year-old rising star was arrested in North Carolina on July 30, per TMZ, and the reason will shock you.
Hayes Grier allegedly beat someone so severely the victim has brain damage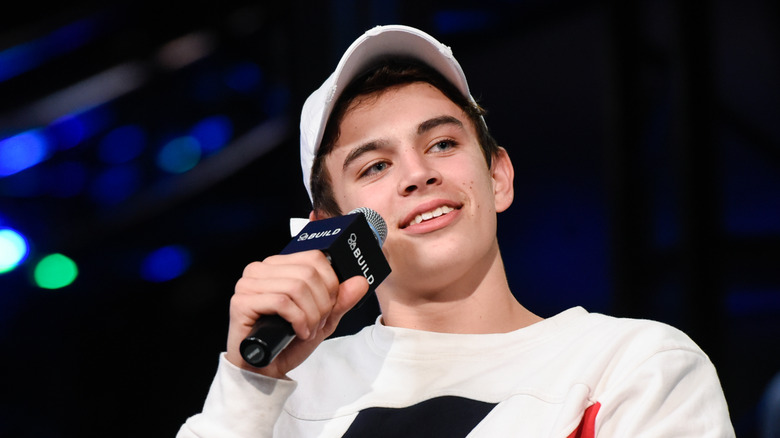 Matthew Eisman/Getty Images
TMZ reports that Hayes Grier was arrested and booked in a North Carolina jail on July 30 over his alleged involvement in an attack that took place earlier in the week. Apparently, there was enough preliminary evidence pointing to Grier's involvement for a judge to issue a warrant for his arrest.
So, what exactly happened? The warrants don't explicitly explain, TMZ reported, but they do describe the grave condition of the victim. After the attack, the victim, William Markolf, suffered from a broken left eye socket, bruised ribs, bleeding from the back of the head, brain damage, and loss of hearing. Grier also allegedly stole Markolf's $1,200 phone. This wasn't just a street scuffle like Zayn Malik recently found himself in. This is a man allegedly being beaten to a pulp.
Police also named an alleged accomplice, Luke Foushee, but TMZ reports that he appears to have not yet been apprehended. We wish the victim a full and speedy recovery.