The Business That NCIS Star Pauley Perrette Owned That You Never Knew About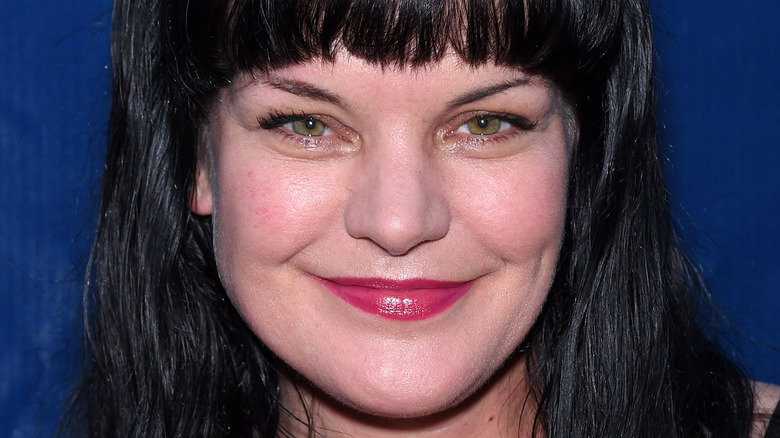 Shutterstock
Actors frequently start their own businesses to follow their passions as well as to capitalize on their own name. Gwyneth Paltrow has her famous (or infamous) Goop brand, with products ranging from clothes and jewelry to vagina-scented candles. George Clooney had his high-end tequila brand Casamigos — which he sold for a whopping $1 billion.
Perhaps no celebrities are better at building brands than the Kardashians. Kim Kardashian has her shapewear label Skims and her beauty line KKW Beauty, both of which recently made her a billionaire. Her half-sister Kylie Jenner — the family's first billionaire — makes her living off of her Kylie Cosmetics line of makeup and lip kits.
But other stars have personal business ventures that are a bit more low-profile. Think a quaint, low-key mom-and-pop shop. For 10 years, former "NCIS" star Pauley Perrette owned a quaint little hole-in-the-wall in New York City, and you've probably never even heard of it.
Pauley Perrette owned a bakery right off of Times Square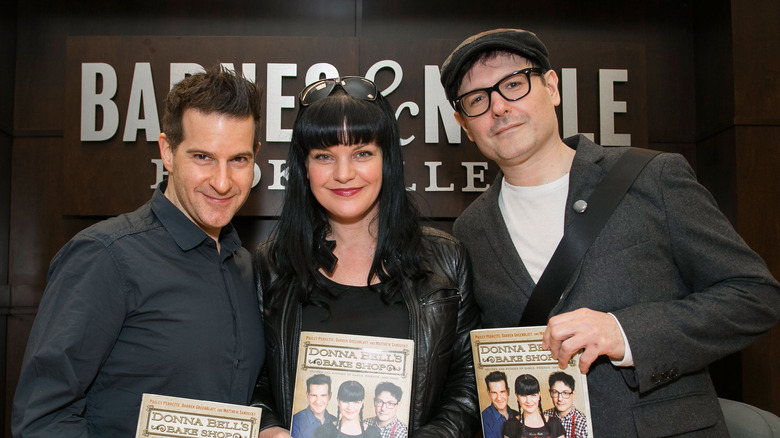 Vincent Sandoval/Getty Images
Donna Bell's Bake Shop — an all-natural, Southern-style bake shop named after Pauley Perrette's late mother — opened in April 2011, per W 42 St. Perrette opened the joint with her two best friends, Darren Greenblatt and Matthew Sandusky. The bakery was in a prime location in Manhattan's Hell's Kitchen neighborhood, situated on W 49th St. at 8th Avenue, just one block away from Times Square and the bustling Theatre District.
Sadly, like many small businesses, Donna Bell's simply could not handle the effects of the COVID-19 lockdowns. The citywide shutdown meant a dramatic downturn in traffic to what is typically the busiest few blocks in New York City. With virtually no traffic from tourists or office workers, the bakery found itself struggling to survive. "For the 8 people who still live or work in New York," Sandusky jokingly wrote on Facebook, "we will have some Thanksgiving pies and some other assorted pastries ..."
Sandusky was determined to ride out the pandemic no matter what. In March 2020, he told W 42 St, "We will stay open until they drag us out of here." Sadly, that time came just nine months later, when the bake shop served its last scone on December 27.
What's next for Pauley Perrette?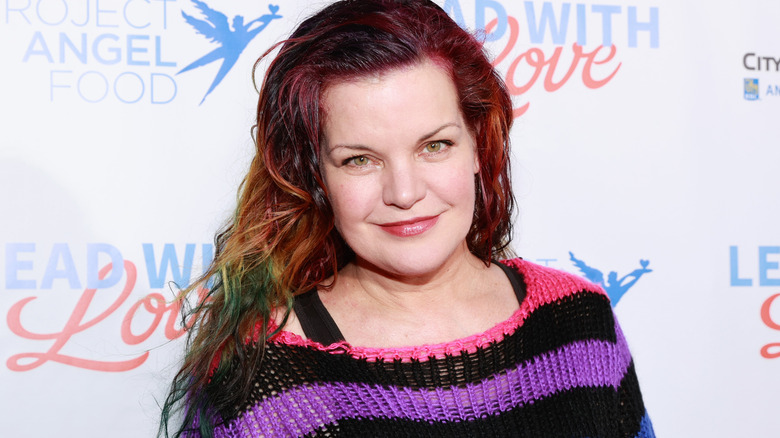 Emma Mcintyre/Getty Images
Pauley Perrette officially retired from acting in July 2020, tweeting, "I'm HAPPILY RETIRED! Finally! Woot! All I ever wanted!" Although her business venture may have set off into the sunset, Perrette is doing plenty to keep herself busy. She told David Letterman in 2013 that she worked with 30 charities, and continues to update fans on her charity endeavors via Twitter. In July 2021, she participated in a telethon for Project Angel Food, a charity that delivers meals to people with debilitating illnesses. A few weeks earlier, she announced she was starting a project with the LAFD Foundation in honor of her father and grandfather, who were both firefighters.
Perrette has previously expressed her interest in writing a book. "My dream would be to be a reclusive, miserable writer," she said in a 2007 interview with Pop Entertainment. "But I haven't had time. [I'd like] to lock myself inside and write for the rest of my life, but there's just too much going on. Still, my fantasy life is ahead of me, hopefully, where I can just sit and write the whole time."
Now, with no acting projects or side business ventures to distract her, will we see a memoir or novel from Perrette? Only time will tell.