Kim Kardashian Reaches A New Huge Milestone In Her Life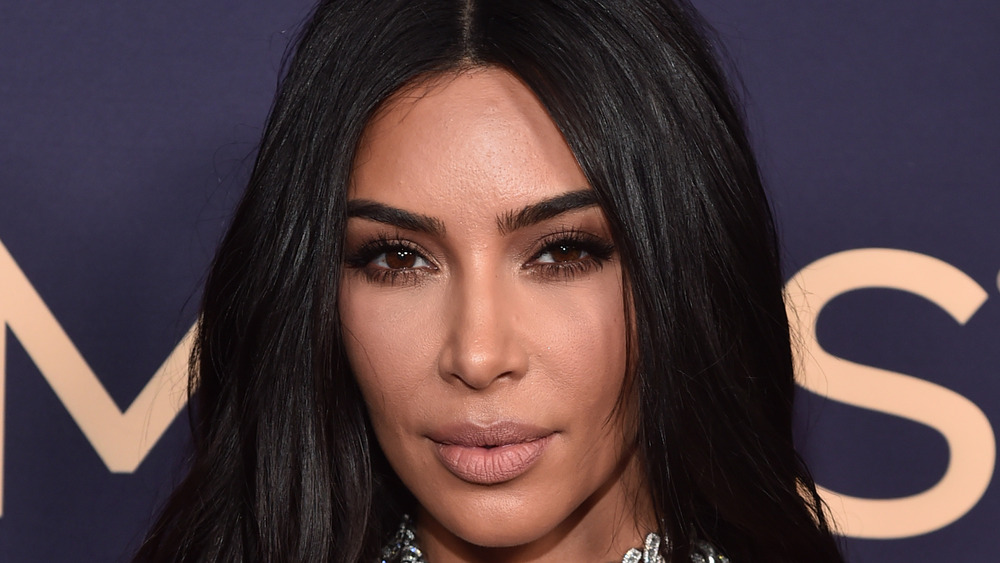 Alberto E. Rodriguez/Getty Images
The Kardashian-Jenner clan just got even richer. The famous family is known for having a dollar to spare, with each of them having a net worth in the millions and the assets to prove it. For instance, Kylie Jenner bought her daughter, Stormi, a $12,000 daughter Hermès backpack for her first day of homeschooling, per US Weekly. In July 2020, Kendall Jenner showed off her $8.5 million Los Angeles mansion to Architectural Digest. The home is reported to contain art pieces worth up to $750,000 (via Daily Mail) and a gold bathtub with an estimated price tag just above $50,000, per The Sun. Kim Kardashian jetted a group of her family and friends to a private island to celebrate her 40th birthday in October 2020, which had an estimated value of $2 million, according to Newsweek.
It was already known that Kim had one of the top net worths within her family. Her Hidden Hills residence she shared with estranged husband Kanye West is worth $60 million (per People), afterall. However, now it is super clear why dropping $2 million on a private island getaway wasn't too big of a deal for Kim, as she has reached a new huge milestone in her life — and it has her rolling in the dough.
Kim Kardashian is seeing dollar signs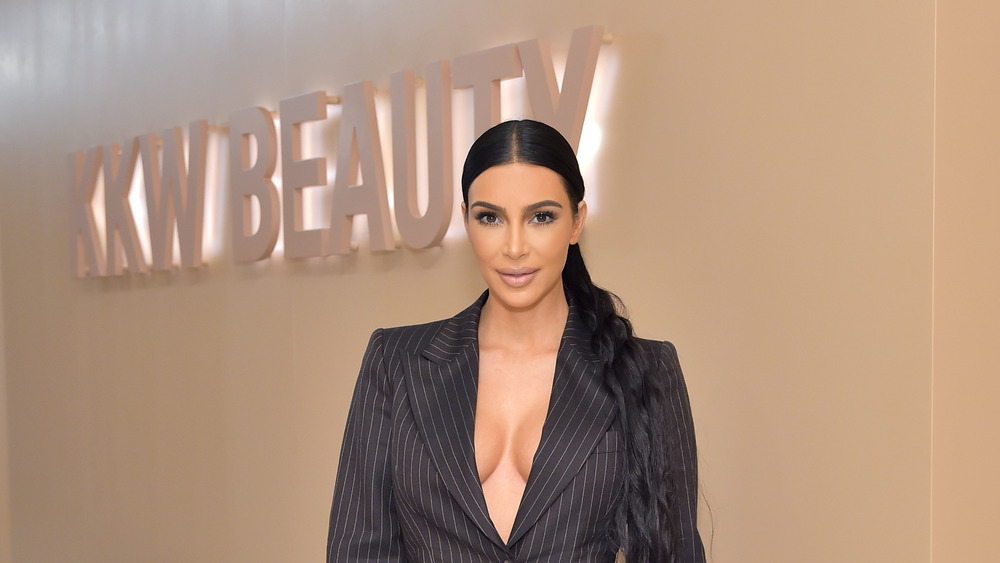 Stefanie Keenan/Getty Images
As of April 6, 2021, Kim Kardashian is officially part of the billionaire's club, according to Forbes. The publication announced she landed on the World's Billionaires list thanks to her KKW Beauty and SKIMS businesses, plus her longtime paycheck from Keeping Up With the Kardashians (KUWTK) and various brand deals over the years.
According to Forbes, Kim sold 20% of her cosmetics line KKW Beauty to Coty in 2020 for $200 million — the same cosmetics conglomerate that purchased 51% of Kylie Cosmetics in 2019. Additionally, Forbes believes Kim's share in her shapewear company Skims is worth approximately $225 million after talking to a source close to the business. The publication estimates that KKW Beauty is worth about $1 billion and Skims is valued at about $500 million. The rest of Kim's money is thought to come from the estimated $10 million she rakes in each year from KUWTK and brand endorsements, as well as her impressive real estate portfolio.
The mom of four first launched KKW in 2017, telling Forbes at the time that it was "the first time" she "moved away from having licensing deals and transitioned into being an owner." Her entrepreneurship has clearly paid off.
Kim's youngest sister Kylie Jenner was the first of the family to be named a billionaire by Forbes; however, that title was taken away after Forbes noticed her Kylie Cosmetics numbers were inflated.