Why Jennifer Lawrence And Joan Rivers Didn't Get Along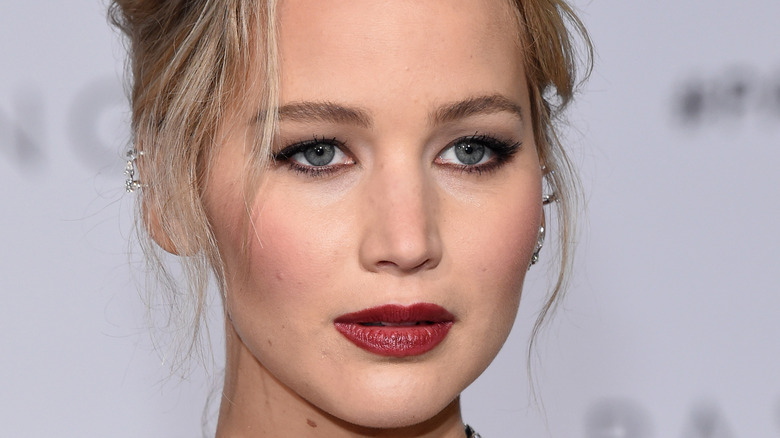 Shutterstock
Over the years, Hollywood has had some of the most explosive and dramatic feuds ever. Everyone from Taylor Swift and Katy Perry to Kanye West and Jay-Z have had public conflicts for years. But not every feud is so drama-filled; some people, like so many Disney Channel stars, just don't get along. Falling somewhere in the middle is Jennifer Lawrence and the late Joan Rivers.
It all started in 2013 when the "Hunger Games" star criticized the media for perpetuating unrealistic beauty standards. "Shows like the Fashion Police and things like that are just showing these generations of young people to judge people based on things [that don't matter]," she told Yahoo. "They put values in all the things that are wrong and [show] that it's ok to just point at people and call them ugly and call them fat and they call it 'fun'." The actor did not mince words, adding, "Screw those people. ... You look how you look. And be comfortable. Like, what are you gonna do, be hungry every single day to make other people happy? That's just dumb." 
Of course, Rivers was one of the show's celebrity hosts that would discuss and evaluate the latest celebrity fashion trends. Scroll ahead to see how the Rivers reacted to Lawrence's comments and how the comedian took their feud to the next level.
Joan Rivers called Jennifer Lawrence 'arrogant'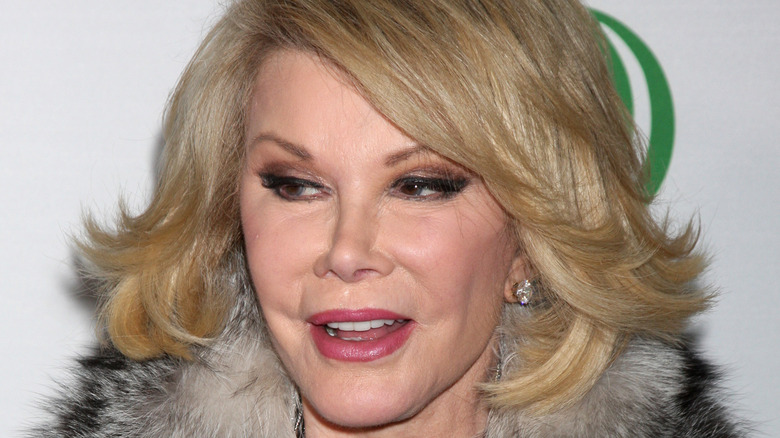 Shutterstock
After Jennifer Lawrence's "Fashion Police" statement, Joan Rivers took to Twitter to respond. "WAIT! It just dawned on me why Jennifer Lawrence fell on her way up to the stage to get her Oscar," she quipped, referencing the actor's infamous tumble in 2013. "She tripped over her own arrogance."
The digs didn't end there, as Rivers also suggested Lawrence liked the reality show when it was convenient for her. "It's funny how Jennifer Lawrence loved @E_FashionPolice during Awards Season when we were complimenting her every single week," the comedian, who died at the age of 81 in 2014, wrote (via People). "But now that she has a movie to promote, suddenly we're picking on all those poor, helpless actors."
It seemed like Rivers would not let the actor off the hook as she claimed also that Lawrence should grow up. "I love that she's telling everyone how wrong it is to worry about retouching and body image, and meanwhile, she has been touched up more than a choir boy at the Vatican," Rivers told New York Post. "Look at her posters. She doesn't have a nose, she has two holes. She just has to learn, don't talk if you're doing it."
Despite their differences, Lawrence later revealed she "loved" Rivers and Rivers admitted JLaw is the "next Meryl Streep." Hatchet buried?