Jay-Z Opens Up About Feud With Kanye West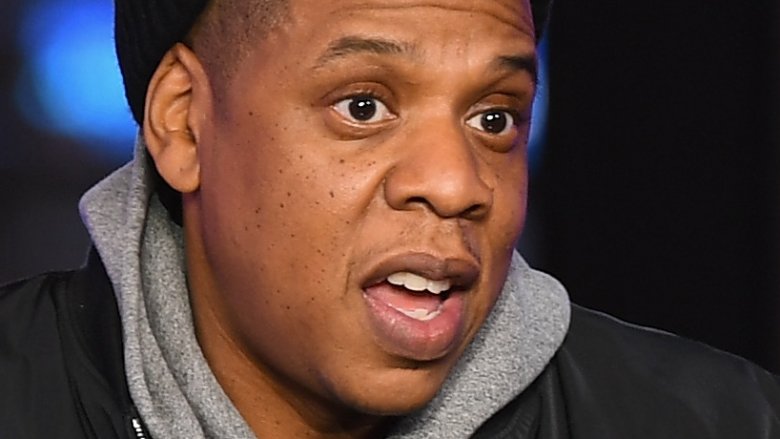 Getty Images
The "99 Problems" rapper is having some major drama with former BFF Kanye West.
Jay-Z opened up about the pair's reported beef on TIDAL's Rap Radar podcast (via E! News) on Thursday, Aug. 17, 2017, and addressed West's infamous onstage rant—during which he begged Jay-Z to call him and accused Jay-Z's wife, Beyoncé, of refusing to perform at the 2016 MTV Video Music Awards unless she won Video of the Year.
"You got hurt, because this guy was talking about you on a stage," Jay-Z, 47, stated. "But what really hurt me, you can't bring my kid or my wife into it. Like, Kanye is my little brother. He's talked about me a hundred times. He even made a song called 'Big Brother.' We've gotten past bigger issues, but you brought my family into it, now it's a problem."
"You know it's a problem because me and him would have been talked about it, been resolved our issues," he went on. "And he knows [he] crossed the line. He knows. And I know he knows. 'Cause we've never let this much space go between one of our disagreements and we've had many. That's part of who we are."
The Rap Radar podcast isn't the first time that Jay-Z has opened up about his beef with West. In his song "Kill Jay Z," Jay-Z rapped (via Us Weekly), "I know people backstab you, I feel bad too / But this 'f**k everybody' attitude ain't natural / But you ain't a Saint, this ain't KumbaYe / But you got hurt because you did cool by 'Ye / You gave him 20 million without blinkin' / He gave you 20 minutes on stage, f**k was he thinkin'?/ 'F**kin' wrong with everybody?' is what you sayin' / But if everybody's crazy, you're the one that's insane."
Jay-Z has since insisted that the song isn't a diss track. However, he admitted that he may have gone "too far" by mentioning the $20 million he gave West.
West, 40, has yet to publicly comment on Jay-Z's recent statements.
Want to know more about the former friends' current feud? Here's what's really going on between Kanye West and Jay-Z.