The Heartbreaking Death Of Fetty Wap's Daughter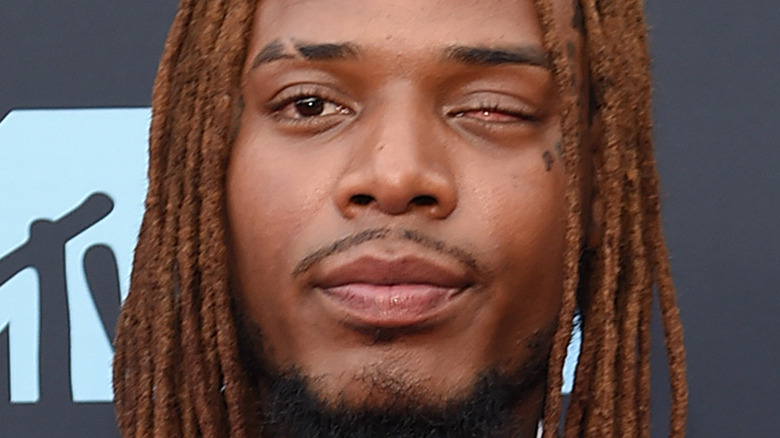 Jamie Mccarthy/Getty Images
Fetty Wap's 4-year-old daughter, Lauren, has died, according to People magazine. 
The rapper, whose real name is Willie Maxwell II, welcomed his daughter Lauren on February 7, 2017, according to The Sun. At the time, Fetty Wap was dating the child's mother, Turquoise, "an American dancer and music artist," whose real name is Lisa. Rumors that something was going on started about a week ago, when Fetty Wap dedicated his set at Rolling Loud to his daughter on July 25, according to NBC Chicago. At the time, fans were not sure which daughter Fetty Wap was referring to, or why he decided to dedicate his performance to her. A short while later, he took to his Instagram Story, writing "LoLo, daddy did that s*** for you last night baby girl," but he did not give any further information or details about what might have happened or the reason for his post. He added three emoji; a butterfly, a dove, and a red heart.
Speculation that something had happened to Lauren had been circulating for days, but her tragic death wasn't confirmed until July 31, when Turquoise confirmed the tragic news on Instagram. The child's cause of death has not yet been revealed. Scroll down to read Turquoise's heartbreaking Instagram caption.
Fetty Wap's ex-girlfriend said she will not be responding to any direct messages
On July 31, Turquoise took to Instagram to share a clip of Lauren in a swimming pool, and added a caption in which she confirmed that her daughter had died. "This is my amazing, beautiful, funny, vibrant, loving, talented, smart and hardheaded princess mermaid Aquarius. If you see this post scrolling by with her comment or just say to yourself 'I love you LAUREN' because they say that souls can feel your love," read the caption of the post. Turquoise also added "#rip" and the broken heart emoji. Several people have filled up the comments section of the post, adding "I love you, Lauren," as per Turquoise's request. Others have written their condolences, and have sent their well-wishes to Turquoise and her family during this undoubtedly difficult time.
In addition, Turquoise cleared out her Instagram feed so that the upload of Lauren is her only post. In her Instagram bio, she wrote, "Sorry, I will Not replying to dm's at this time." Meanwhile, although Fetty Wap often shares photos of his kids on his Instagram account, he has yet to release any kind of statement about Lauren's death. Fetty Wap has six children with five different women, according to the Mirror. He has not posted to his Instagram feed or his Instagram Story about losing his daughter.
Fetty Wap's brother was killed in October 2020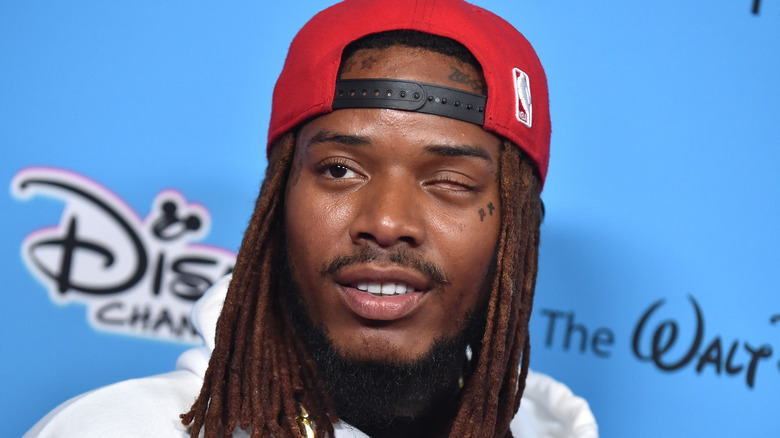 Shutterstock
Fetty Wap has suffered loss very deeply over the past several months. In October 2020, Fetty Wap mourned the death of his brother, Twyshon Depew. On October 16, the "Trap Queen" rapper took to Instagram to share a photo of him with his brother, and revealed that his brother died in the caption. "I love you lil bro my twin ... R.I.P... I failed you bro I'm sorry ... I keep calling ya phone and you won't pick tf up and that s*** never ring 3 times now it's straight to vm I love you lil bro I really thought I could get you out before I ever had to make a post like this lil bro like wtf," read the caption. Fetty Wap also took to his Instagram Stories at the time, letting fans know that he was having a tough time with his brother's death. "Stop asking me am I ok... No TF I'm not Ok," he wrote, according to People magazine.
According to CNN, Depew was shot and killed in New Jersey. The incident happened around 9 p.m. in Patterson, according to the police report obtained by CNN. "When officers arrived on scene they found evidence of a shooting and were told the victim, Depew, was taken to a local hospital in a private vehicle with gunshot wounds. Depew died at the hospital," CNN reported. At the time, no arrests had been made in the case.