This Is What Destroyed Will Ferrell And Chris Kattan's Friendship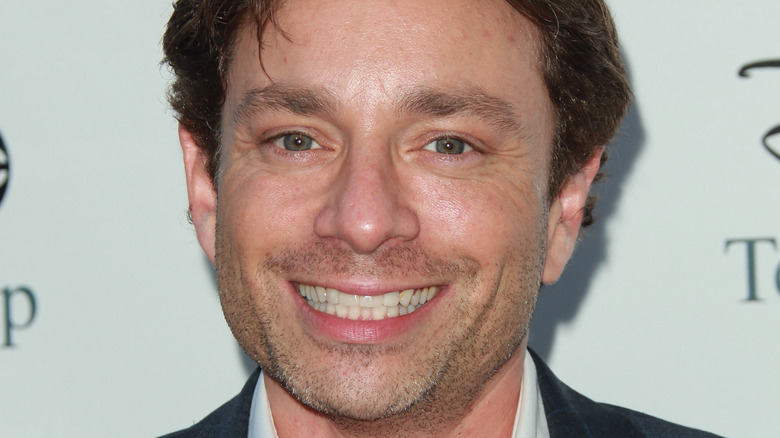 Shutterstock
In 1998, Chris Kattan and Will Ferrell were riding high on the success of their hit film, "A Night at the Roxbury." The cult-classic, which is based on their "Saturday Night Live" sketch of the same name, was so popular that in December 2020, Kattan told Page Six that he'd love to do a sequel to the film. 
"I think it's a no-brainer that it would be a fun movie to do, I think," he said. "I don't think it would be difficult to be made and difficult for it to make a lot of money. I would up for it. I think it would be a lot of fun."
But in order for Kattan to do a sequel — or even a reboot — of "A Night at the Roxbury," he'll have to get his former co-star, Will Ferrell, to agree to it. Unfortunately, despite their unbelievable chemistry in the film, Kattan and Ferrell are no longer friends. Keep reading to find out why that is. 
Chris Kattan claimed his sex life ended his friendship with Will Ferrell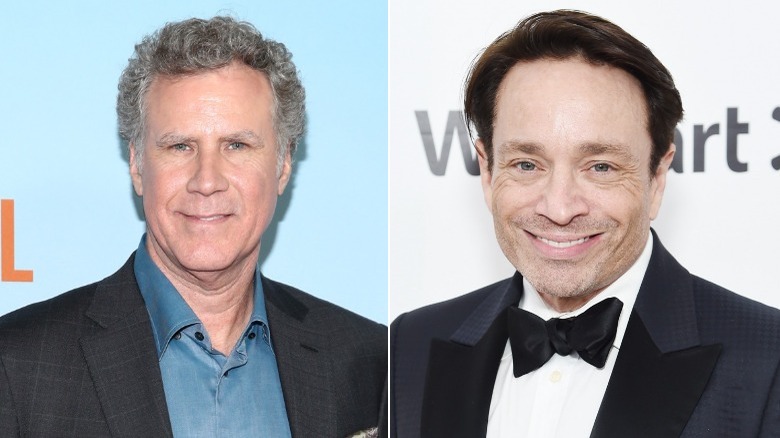 Cindy Ord, Jamie Mccarthy/Getty Images
Chris Kattan wrote a memoir called "Baby Don't Hurt Me," named after a line in the song "What is Love" by Haddaway, which served as the soundtrack to "A Night At The Roxbury." And in the memoir, per Page Six, Kattan claimed that Lorne Michaels coerced him to have sex with director Amy Heckerling, allegedly so she would stay on as a director of the film. (A spokesperson for "Saturday Night Live" denied the accusation to Page Six, and Heckerling only served as the producer while John Fortenberry directed.)
Kattan claimed he initially rebuffed Heckerling's advances, but ultimately relented so she would stay on with the film. "I had tried to hide my relationship with Amy, not realizing how obvious it had been to everyone else, including Will (not to mention that Lorne told him about it in the first place)," Kattan wrote. He also said he tried calling Will Ferrell several times after shooting wrapped, but didn't speak to Ferrell again until they both arrived at NBC Studios for Season 23 of "Saturday Night Live." "I don't want to be your friend anymore. I'm going to be professional and still work with you on the show, but that's it," the comedian reportedly said to Kattan.
Shortly after Kattan went public with the accusation, Heckerling's daughter responded. Keep scrolling to read what she had to say (and she had a lot to say).
Amy Heckerling's daughter spoke out about the accusations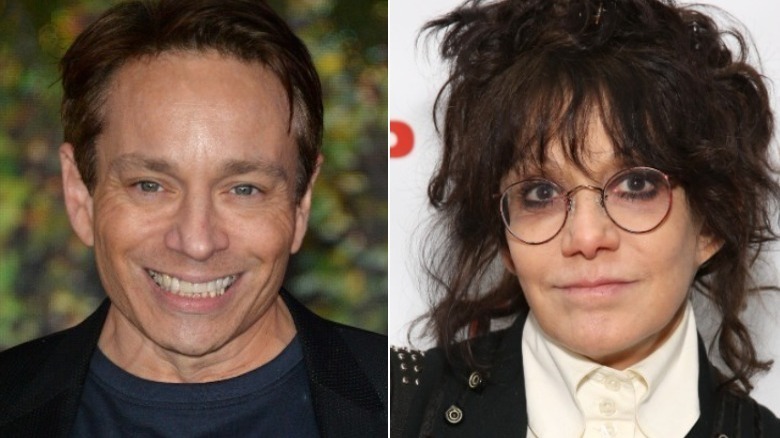 Shutterstock, Walter Mcbride/Getty Images
Shortly after Chris Kattan went public with the accusations, Amy Heckerling's daughter Mollie Heckerling (originally Mollie Israel, the actor changed her name when it was revealed, according to the Chicago Tribune, that her real father was Harold Ramis and not "Police Academy" director Neal Israel) took to Twitter to slam Kattan's claims. 
In a now-deleted Twitter thread, the younger Heckerling challenged Kattan's claims that her mother sexually coerced the comedian. "During the actual shoot, [my mother] and Chris became close and he would call the house EVERY NIGHT to talk to her for hours about how he felt he wasn't getting the best sketches on SNL," Mollie said, according to Refinery29. She also revealed that her mother and Kattan did have an affair, but it was consensual, and the elder Heckerling actually broke off her engagement to Bronson "Balki Bartokomous" Pinchot (!!!) to be with Kattan. 
Finally, Mollie revealed Lorne Michaels did say something to Kattan about the affair, but it was more about breaking it off rather than continuing it with her, and that Kattan and the elder Heckerling's relationship ended when he apparently cheated on her with actor Elisa Donovan. Baby don't hurt me, indeed!