What Ever Happened To Chris Kattan?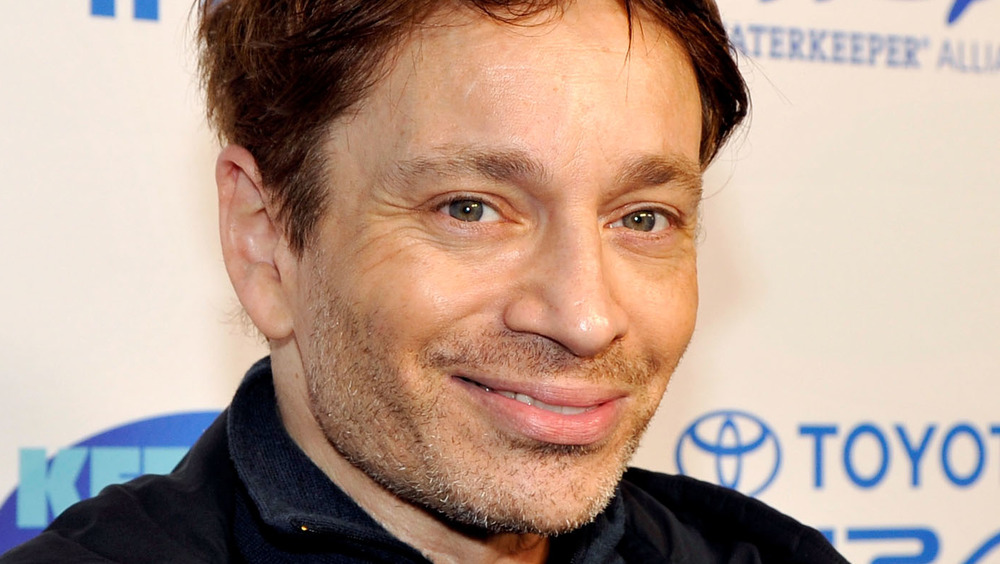 John Sciulli/Getty Images
Chris Kattan burst on the comedy scene in 1996 when he joined Saturday Night Live. Part of a cast that included future comedy superstars Will Ferrell and Tracy Morgan, in subsequent seasons he performed alongside Jimmy Fallon and Tina Fey. In the midst of all that comedy talent, Kattan proved to be a standout. 
Among his most popular characters during his seven-year run on the show were: Mango, a quirky yet irresistible exotic dancer; a feral monkey named Mr. Peepers: impish Kippy Strug, brother of Olympic gymnast Kerri Strug; and one half of the head-bopping Butabi brothers. Kattan made some forays into the movies, bringing the aforementioned Butabis (alongside Ferrell) to A Night at the Roxbury and then going solo to star in the crime comedy, Corky Romano.
While many of Kattan's fellow SNL alums went on to great acclaim and massive stardom after leaving the show, Kattan's post-SNL trajectory was not quite as meteoric, never managing to fulfill the promise that his work on the late-night sketch show may have portended. To find out more, read on to find out what ever happened to Chris Kattan. 
Wait, Chris Kattan based his character Mango on what?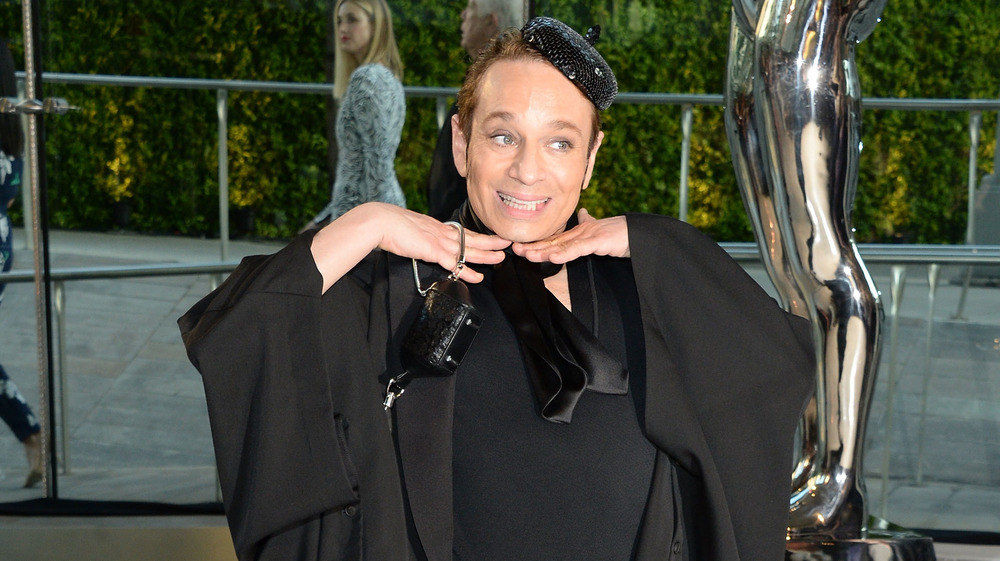 Larry Busacca/Getty Images
During his years on Saturday Night Live, Chris Kattan's most distinctive — and, to be fair, most bonkers — character was Mango. The character appeared in numerous sketches throughout Kattan's tenure with SNL — including one in which Mango faces off against Jennifer Lopez in a diva battle.
In a 2019 interview with The Tonight Show Starring Jimmy Fallon, Kattan revealed how he came to develop the bizarre character. "One of them was a girlfriend, she was from Russia," he detailed, adding, "And when she got mad, she would say, 'Kattan, I keel you!'" This Russian ex was combined with "my dog, who's a Dalmation, and she would kind of do this come-hither look." The name Mango, he explained, "was based on a real stripper. The announcer, when the stripper came out, would say, 'Give it up for Mango!' And I thought, that's... odd. I thought, that's a great idea if I do a sketch based on my dog and my ex-girlfriend."
A single SNL sketch led to severe difficulties later in life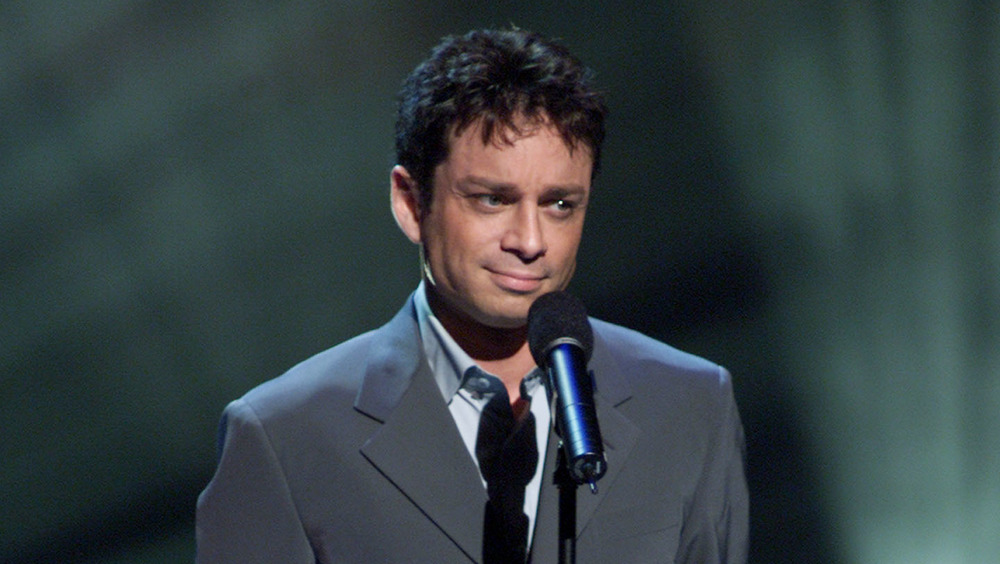 Scott Gries/Getty Images
Chris Kattan chronicled the story of his life in his 2019 memoir Baby Don't Hurt Me: Stories and Scars from Saturday Night Live. In the book, Kattan described how a single SNL sketch in a 2001 episode would leave his life and career forever impacted. According to Kattan, via Variety, in the sketch he fell backward while sitting in a "rickety chair," slamming the back of his head onto the stage floor. 
The long term effects of that injury proved to be devastating later in life. "Even today, I still can't open my hand wide enough to use my fingers normally on the keyboard," he wrote, adding, "The impact that my injury and subsequent surgeries had on my career was immense..."
Variety spoke to Kattan's doctor, who confirmed he'd suffered loss of neurological function from that accident, which was far worse than it appeared to be at the time. "The diagnosis was he had an incomplete spinal cord injury" Dr. Carl Lauryssen told Variety. "You don't necessarily have to break your neck to get an incomplete spinal cord injury," he added, noting that some of Kattan's injuries are "residual and permanent."
A Night at the Roxbury wasn't the hit he'd been hoping for
One of Chris Kattan's most popular Saturday Night Live sketches featured him and fellow cast member Will Ferrell playing the Butabi brothers, whose schtick was dancing in nightclubs to Haddaway's "What Is Love (Baby Don't Hurt Me)" while maniacally bopping their heads side to side. The sketches gained enough popularity that Kattan and Ferrell were tapped to spin the characters off into a feature film, A Night at the Roxbury. While the earlier SNL-based comedy Wayne's World was wildly successful, the only thing that Roxbury proved successful at was demonstrating that a five-minute SNL sketch can't always be feasibly expanded into a feature-length movie. 
Kattan was certainly hoping to enjoy the success that fellow SNL alums Mike Myers and Chris Farley experienced on the big screen, but that was not to be; according to Box Office Mojo, the film earned an anemic $30 million worldwide. If the box office was bad, the reviews were worse. In addition to a measly nine percent rating on Rotten Tomatoes, a review in Empire dismissively stated, "Even at 82 minutes A Night at the Roxbury seems like an hour-and-a-half too long."
In spite of the film's dismal performance, Kattan told Page Six in December 2020 that "it deserves a sequel" and the he is "up for it." Unfortunately, the other Butabi brother probably wouldn't return, as he told Moviehole in 2003, "No sequel, I've kind of done that."
Chris Kattan dated Legally Blonde star Jennifer Coolidge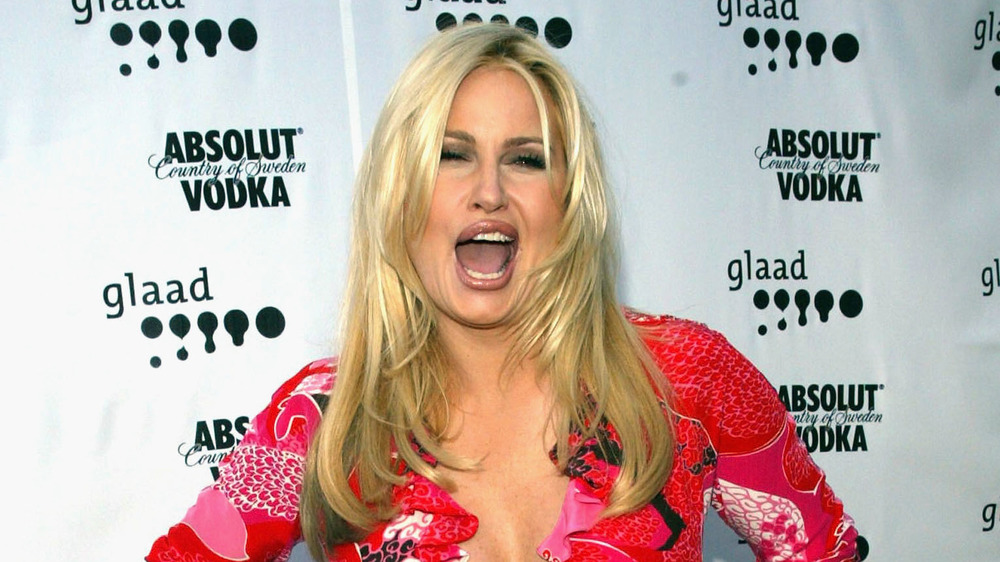 Frederick M. Brown/Getty Images
In his memoir, Baby Don't Hurt Me, Chris Kattan addressed his relationship with actor Jennifer Coolidge, known for her roles in films including Legally Blonde and American Pie. "Jennifer Coolidge was a tall, messy, sexy, tough, charmingly crass Boston native bombshell who was considered unattainable by all," Kattan wrote, adding, "But this didn't stop me from crushing on her." 
According to Kattan, he and Coolidge began dating; while they apparently kept their relationship low-key, Us Weekly reported that she and Kattan were "briefly linked" back in the "early 2000s," pointing out that she "is notoriously private about her personal life."
In his book, Kattan confirmed that he and Coolidge were indeed an item. In what came to be one of the more infamous sections of his memoir, as reported by AV Club, Kattan detailed how a request from someone in a position of power threatened to "put an untenable strain on his already fraying relationship with then-girlfriend Jennifer Coolidge."
Did Lorne Michaels wreck his friendship with Will Ferrell?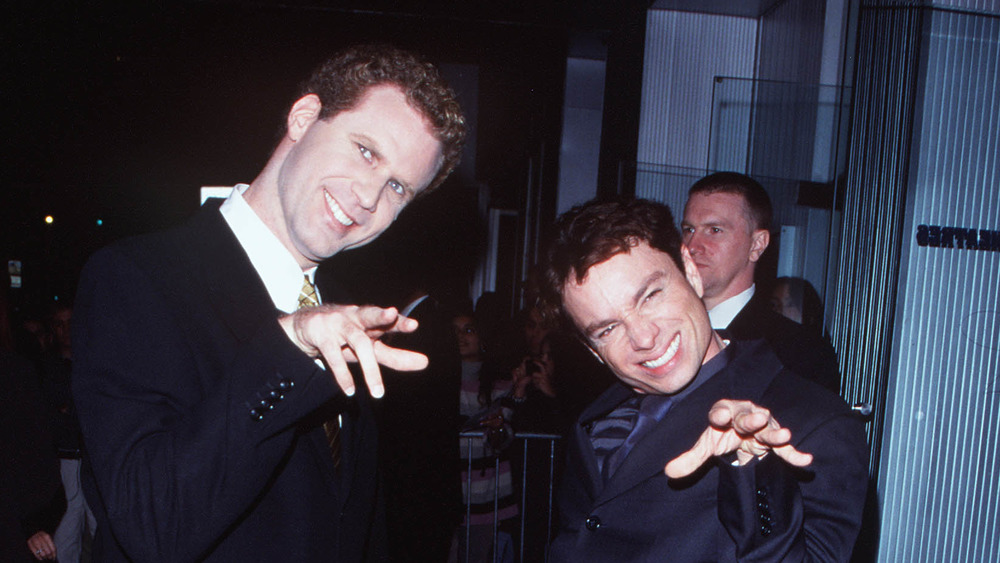 Evan Agostini/Getty Images
In his memoir, Chris Kattan made a shocking allegation, as excerpted by Page Six. Kattan, who was then 27, claimed that he turned down a romantic overture from director Amy Heckerling, who was attached as a producer on A Night at the Roxbury. Kattan then claimed he received a "furious" phone call from Lorne Michaels, producer of both Saturday Night Live and Roxbury, telling the actor he'd better get cozy with Heckerling (who had brought Michaels much success as director of Wayne's World) or she might exit the film. Kattan allegedly relented. 
"I had tried to hide my relationship with Amy, not realizing how obvious it had been to everyone else, including Will [Ferrell]," Kattan wrote in his book. When they eventually reunited at SNL, Ferrell told him, "I got all your messages, but I didn't call you back because I didn't want to talk to you... I don't want to be your friend anymore."
Kattan blamed his falling-out with Ferrell on Michaels, writing, "that incredible amount of trust that been built up [between them] — was broken." An SNL rep, however, denied Kattan's claims about Michaels, telling Page Six, "This did not happen."
Chris Kattan's 2008 marriage didn't last for long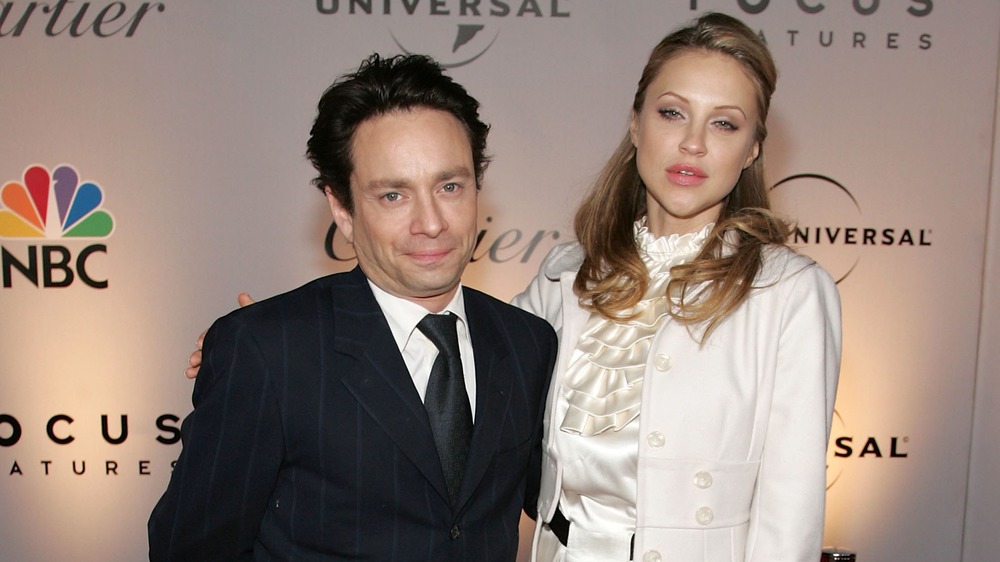 Frazer Harrison/Getty Images
In spring of 2005, Chris Kattan began dating model Sunshine Tutt (pictured above). On Christmas Eve of 2006, Kattan popped the question. "Originally I was going to do something very special," he joked to People, adding, "I tried to get Bono of U2 to serenade her. That didn't happen. Then I asked Justin Timberlake. No answer. After hundreds of phone calls and text messages, I finally ended up asking one of the members of the group Hanson. He didn't want to get involved."
In July 2008, the couple tied the knot, marrying in a ceremony held in California's Yosemite Valley. Eight weeks later, it was all over. The couple had separated, with Kattan's rep telling the Daily News in September of that year that the spouses were "separated for the moment," but had "no plans for divorce at this time," and that there was "not a third party involved."
Despite that statement, by mid-October the couple divorced, citing the ever-popular "irreconcilable differences" as the reason. According to People, the divorce wouldn't be official until February 2009, due to "the six-month waiting period from the original filing in August."
He mocked his own career downturn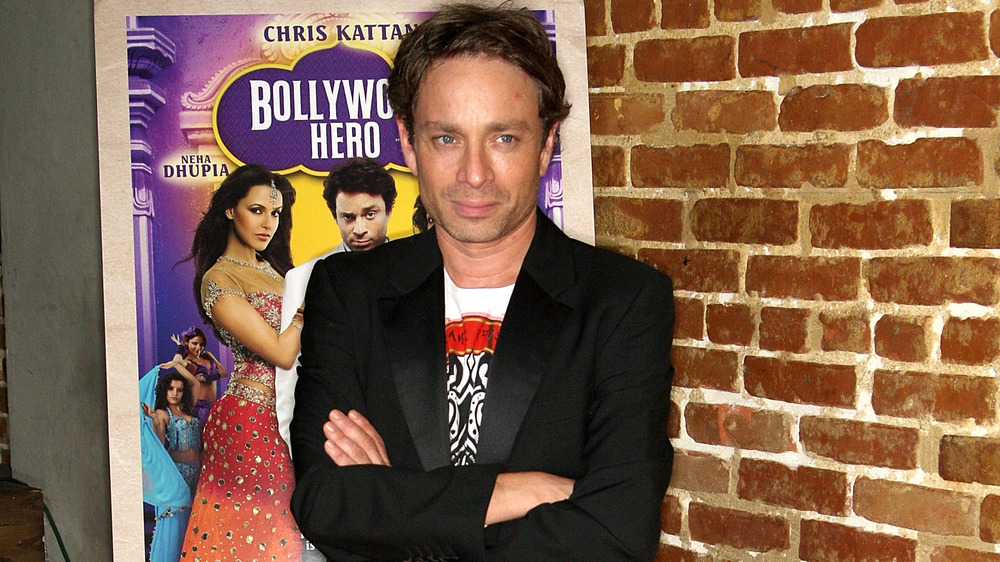 Frederick M. Brown/Getty Images
After Chris Kattan exited Saturday Night Live in 2003, the big movie career that some of his contemporaries on the show experienced eluded him. That was evident when what was intended to be his breakthrough star vehicle, 2001's Corky Romano, wound up a box-office dud. As IMDb indicates, after Kattan left Saturday Night Live, the roles he landed weren't exactly stellar (for example, an uncredited role as a burglar in Nancy Drew). 
However, Kattan took a lemonade-from-lemons approach with his 2009 series Bollywood Hero, a Curb Your Enthusiasm-style mockumentary-type TV series in which he played a not-that-inaccurate version of himself responding to his very real career implosion by agreeing to travel to India to star in a faux Bollywood movie. As Denver Post TV critic Joanne Ostrow wrote in her review, Kattan's agent convinces him he can regain his leading-man status in Hollywood by playing the lead in a Bollywood production, whose title is translated as Peculiar Dancing Boy.
While TV Kattan assumes he'll be a big fish in a small Bollywood pond, he winds up discovering that the Indian movie industry is just "as cutthroat as Hollywood" — just with more dancing.
Chris Kattan picked up some TV guest spots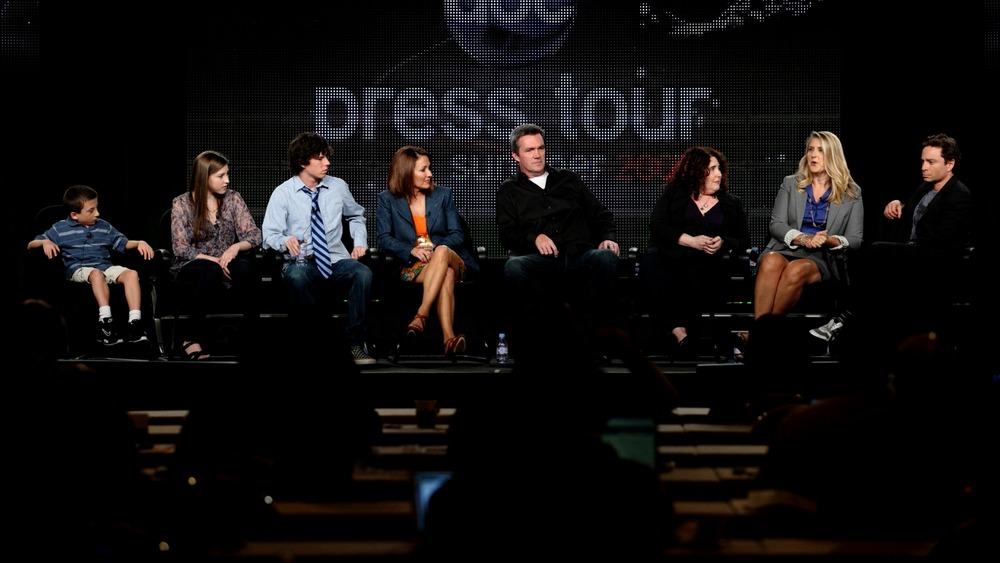 Frederick M. Brown/Getty Images
While Chris Kattan's career hit a bit of a lull in the latter part of the 2000s, things began picking up in the early part of the following decade. A key moment came when Kattan was cast in a 2010 episode of hit sitcom How I Met Your Mother. The role was a juicy one, and Kattan stepped into it with aplomb. As The Atlantic reported, he portrayed an alternate-reality version of Ted Moseby (Josh Radnor) called "Jed Mosely" in a movie seemingly based on Ted's past, but with "Jed" depicted as an obnoxious, "sneering" villain.
That performance was apparently witnessed by the producers of ABC sitcom The Middle, who cast Kattan in a recurring role as Bob Weaver, co-worker of Patricia Heaton's character, Frankie. 
Kattan also received some roles courtesy of fellow Saturday Night Live alum Adam Sandler; as IMDb notes, Kattan lent his voice to the animated Hotel Transylvania 2 (in which Sandler voiced Dracula) and starred in Sandler's 2015 comedy-western The Ridiculous 6, playing infamous presidential assassin John Wilkes Booth. He also appeared in the 2017 made-for-TV shlock-fest Sharknado 5: Global Swarming. 
A mysterious Mr. Peepers script turned out to be a hoax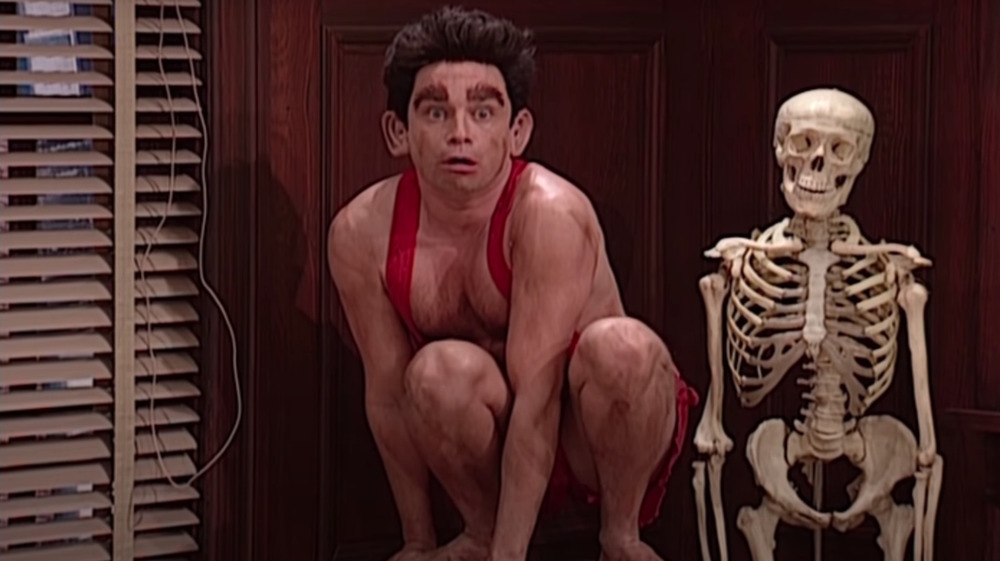 Back in 2012, SF Weekly reported on a mysterious script that was sent to the newspaper in a manila envelope, containing a note claiming it was an apparently unpublished screenplay that was discovered at San Francisco's famed City Lights bookstore. According to its cover, the script was titled Peepers: A Canticle, authored by C.L. Kattan. The back of the book described the piece as "the brilliant, unproduced screenplay by the acclaimed wit and seminal comic actor Chris Kattan." 
The screenplay featured Kattan's Saturday Night Live character Mr. Peepers in a plot loosely based on the 1979 Peter Sellers film Being There. In that film, Sellers portrayed a mentally challenged gardener whose simple utterances were interpreted by others to impart great wisdom; Peepers basically set Kattan's character — an uncontrollable monkey — in the same role. 
After doing some sleuthing, SF Weekly subsequently discovered the screenplay was actually a hoax, written by a then-27-year-old writer who created the fake script in order to "confuse strangers." Kattan was asked about it on Twitter, reported SF Weekly, and responded, "I did not write it nor read it. Should be... interesting?"
Chris Kattan was arrested for DUI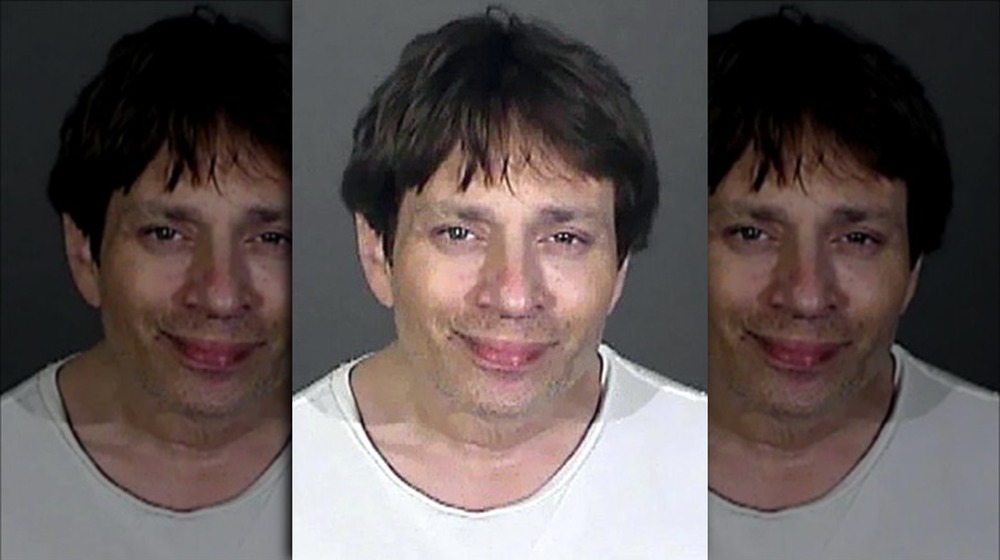 Getty Images/Getty Images
Chris Kattan was never known as one of those actors to continually brush up against the law. That changed on Feb. 10, 2014, however, when he was arrested after smashing his car into a maintenance vehicle on a Los Angeles freeway, and charged with DUI. According to KCAL 9 CBS Los Angeles, a motorist called 911 to report that a "Mercedes was weaving all over the roadway at slow speeds."
Following his arrest, Kattan offered a few statement on Twitter. "Those concerned or just adding gossip: I'm fine, passed all tests, released without bail, have drivers license, cop offered to drive me home," he wrote in the first of two since-deleted tweets (via The Wrap). "I just got back from a 15hr flight after touring out of the country. I was exhausted. The Police were so kind. I'm lucky nobody was hurt," he added. 
As the Daily News reported later that year, Kattan was ultimately sentenced to three months' probation, mandatory attendance in an "alcohol education program," and ordered to pay a fine of $500. In addition, a "restitution hearing" was scheduled to determine how much Kattan owed to cover the damage to the Department of Transportation vehicle he plowed into. 
His Dancing With the Stars days were short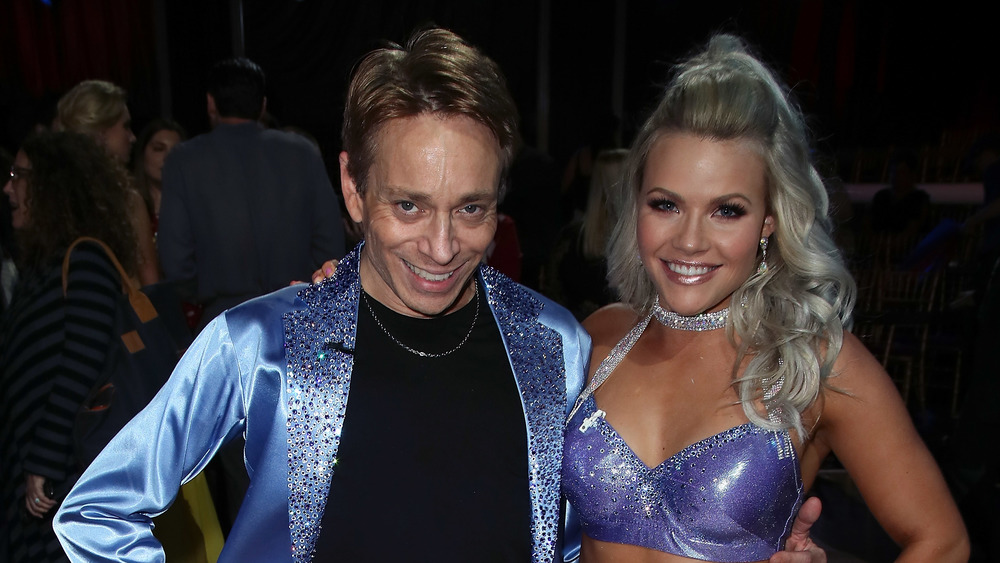 David Livingston/Getty Images
In 2017, Chris Kattan submitted to that rite of passage for celebrities whose fame had seen better days: Dancing With the Stars! After his first training session with partner Witney Carson, who didn't know who Kattan was when they were paired up, he spoke with The Wrap about experiencing shin splints for the first time. 
Sadly, Kattan's DWTS experience did not last long; as People reported, he was sent home in week two. "I wish that my surgery and all that was noted before, but it wasn't, and that's okay," Kattan said, blaming his alleged SNL injury for his poor performance. 
The month after his elimination, the SNL alum admitted to ET that he was "bummed out" that he didn't get to stick around longer. Kattan also griped that DWTS was inherently "unfair," as the show that pits someone like him against an Olympic gold medal-winning gymnast. As he pointed out, both he and Charo — who was 65 when she competed against him that season — "can't move like Simone Biles." To keep all competitors on an even playing field, he suggested that the show only invite celebs with "no dancing experience," or the judges should "acknowledge the fact that this person doesn't have experience and this person does."
Chris Kattan went looking for love on a virtual dating show
Dancing With the Stars was not Chris Kattan's only experience with reality television. In 2020, he participated in TLC's virtual dating show Find Love Live (screenshot above) in which singles looking for true love (or at least a reality TV approximation) could chat with three potential dates to see if there was any spark, and then go on a virtual date with the final pick. 
In one episode, Kattan was the pre-selected single, who wound up choosing a woman named Theo. His first impression, he said in the confessional, was that Theo was "very sweet" and was "coming from a good place." From Theo's perspective, she thought Kattan was "hilarious," an important trait given that "one of the things I always look for in a future potential is someone who can make me laugh."
Then came the moment of truth; after the two went on a virtual date, they reunited to discuss how things went. Kattan seemed a little lukewarm. "I might go on another date with Theo," he admitted. "I dunno, I'd like to reflect and think about it, we'll see."
He took his standup act on the road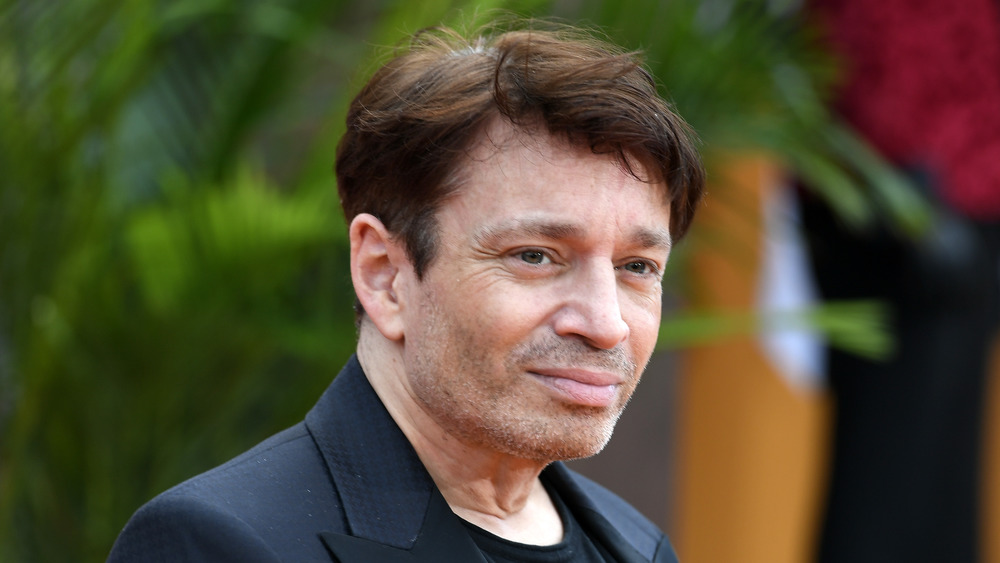 Frazer Harrison/Getty Images
In the years since he competed — briefly as it may have been — on Dancing With the Stars and the publication of his memoir Baby Don't Hurt Me, Chris Kattan had big plans to hit the road, touring the U.S. with his standup comedy act. 
Among the venues that had been announced for his 2020 tour were a performance in Hobart, Ind., in March of that year — which, unfortunately, was cancelled due to the COVID-19 pandemic. The following year, KATC 3 ABC in Lafayette, La. reported that Kattan was scheduled to perform a two-night stint at Lafayette's Doubletree Hotel. Fans were warned, however, that the number of tickets offered were limited, because "social distancing according to local guidelines will be in place."
According to Facebook, Kattan had also scheduled a May 2021 performance in Terre Haute, Ind. at the Zorah Shrine Nobles and Friends Event Center, a venue that describes itself as a "bingo hall." Speaking with the Cincinnati Enquirer about his standup act, Kattan explained, "I don't really get into political stuff and topical stuff because it's temporary and I don't really have an opinion that I want to tell people."
Chris Kattan has accumulated a tidy nest egg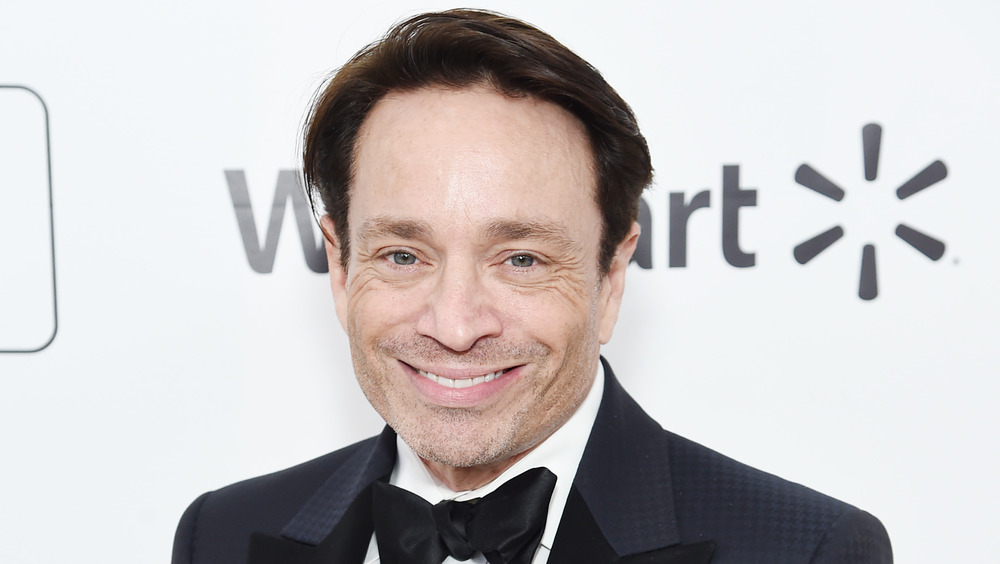 Jamie Mccarthy/Getty Images
While Chris Kattan's career has certainly had its ebbs and flows over the years, he's apparently managed to set aside a few bucks for a rainy day. In fact, Celebrity Net Worth pegs Kattan's net worth at a tidy $6 million.  
While $6 million is hardly chump change, it's a far cry from the fortunes that some of the other Saturday Night Live cast members who appeared on the show when he did have racked up over the years. For example, the same site lists Jimmy Fallon's net worth as $60 million, with his annual salary as host of The Tonight Show reportedly $16 million per year. Then there's Kattan's A Night at the Roxbury co-star Will Ferrell, who has amassed a whopping $160 million in his bank account.
Meanwhile, Kattan's net worth is also well behind that of Tina Fey and Tracy Morgan, who went on to work together in NBC's hit sitcom 30 Rock. Fey's net worth is reported to be $75 million, while Morgan's is reportedly $70 million.