The Truth About Chris Hansen's Marriage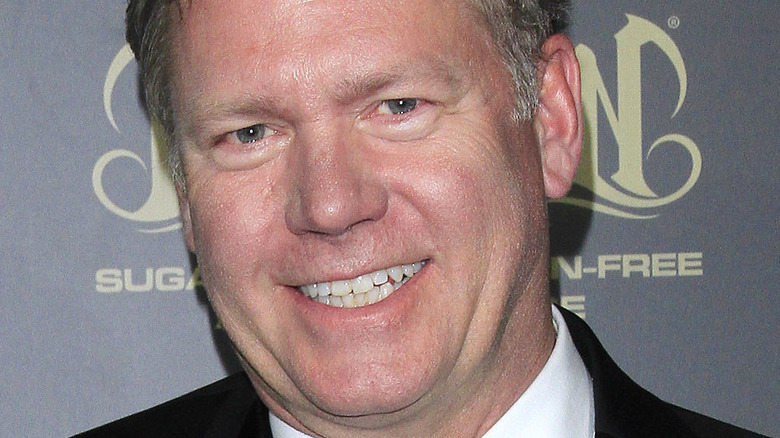 Shutterstock
He's an award-winning journalist who became a pop culture icon with his series "To Catch A Predator." But Chris Hansen's origins were a lot more humble. 
His first journalism job came in 1981, when he worked at WILX, the local NBC affiliate in Lansing, Michigan. He later told the Lansing City Post that his career trajectory was a matter of luck. "I majored in telecommunications and I was lucky enough to walk onto the campus radio station at the beginning and started as a news reporter," he said. He also revealed that he had a few other jobs at local NBC affiliates before going off to NBC national in 1993, and that "To Catch A Predator" got its start as a segment on the "Dateline" news magazine.
But despite all the success in his professional life, Hansen has not been as lucky in his personal life. What's the truth about Chris Hansen's marriage? Keep scrolling to find out.
Chris Hansen has been married to Mary Joan Hansen for more than 30 years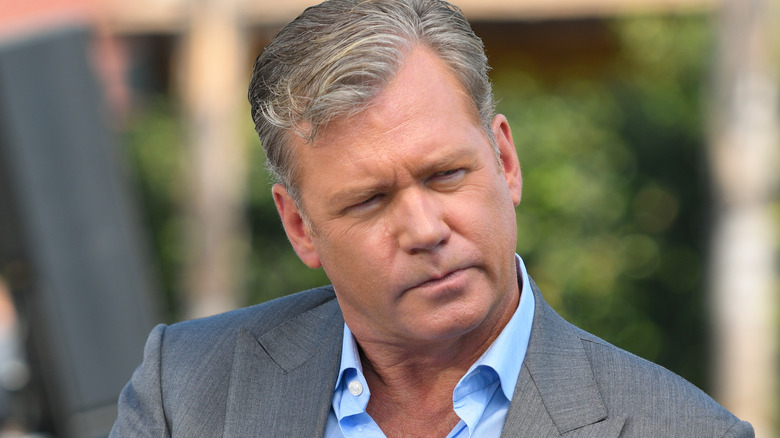 Noel Vasquez/Getty Images
In 1989, Chris Hansen married his wife, Mary Joan, and they eventually welcomed two sons. The couple resided in Stamford, Connecticut, and also kept an apartment in New York City. But, according to People, eviction proceedings against Hansen began in November 2018 after he failed to pay his rent. According to TMZ, the last time Hansen paid rent was in August of that same year, but the rent was $400 short. Hansen's landlord then claimed that he owed $3,600 in back rent, plus $400 from the previous month. He was officially evicted from his New York City apartment in January 2019 shortly after being arrested for larceny in Connecticut after he "allegedly bounced a couple checks to cover a $13k tab" (per TMZ). 
With all the housing and financial trouble he was experiencing at the time, the last thing Hansen needed was marital trouble. But that's exactly what he got when Mary Joan Hansen filed for divorce. Keep scrolling to find out the messy details of Chris Hansen's divorce.
Chris Hansen had not one, but two mistresses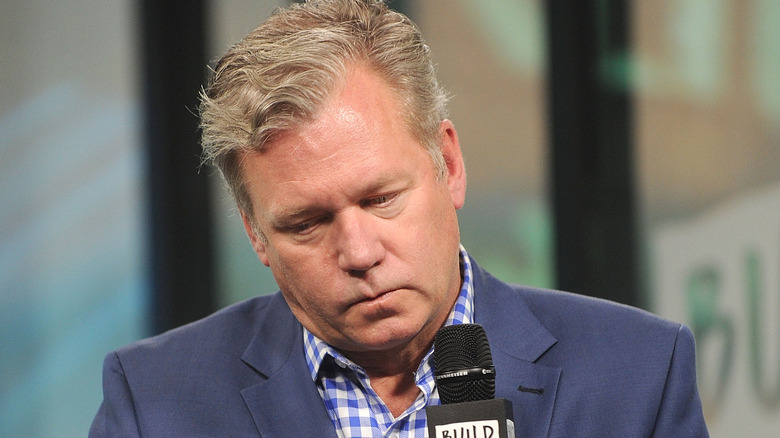 Brad Barket/Getty Images
In June 2018, Mary Joan Hansen filed for divorce after more than 30 years of marriage. According to Us Weekly, Mary Joan claimed that the couple's "marriage has broken down irretrievably" and she was looking for "a fair division of property and debts" and alimony in the divorce. 
According to The Sun, Mary Joan's filing came seven years after Chris Hansen was allegedly caught having an affair with fellow NBC anchor Kristyn Caddell, aka the purported reason he lost his gig on NBC in 2013 (per The Cinemaholic). But then, according to Kiss FM, Hansen's situation got even messier when he was caught cheating on Caddell with a stripper and aspiring country music singer named Kathleen Collins! "Miss Collins was said to have been shocked when she found out — through the press — that Chris Hansen, who lives with his wife Mary, 53, and their sons in Connecticut, had also been sleeping with another woman," said the radio station. 
Ultimately, the Connecticut court PACER revealed that, in March 2020, Chris and Mary Joan finalized their divorce. And, in August 2020, a qualified domestic relations order was filed, presumably to settle all the assets and debts that Mary Joan originally requested. Maybe Chris' next show should be called "To Catch a Cheater"!