Here's How Much Kate Stoltz From Return To Amish Is Really Worth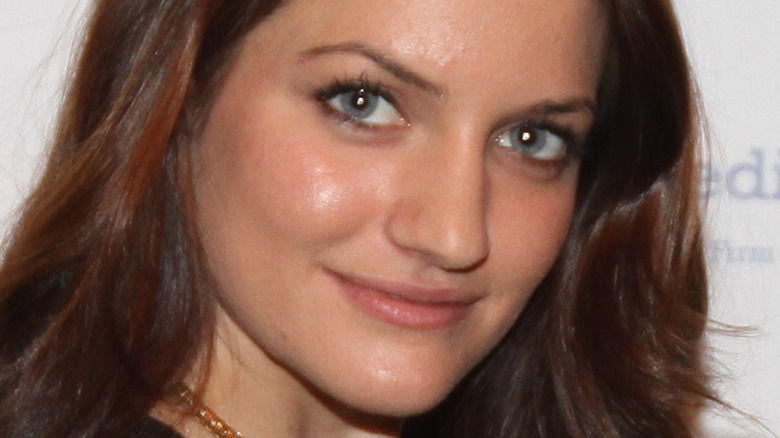 Jerritt Clark/Getty Images
Kate Stoltz first shot to fame when she appeared on TLC's "Breaking Amish" in 2012. The Pennsylvania native subsequently went on the follow-up shows, "Return to Amish" and "Breaking Amish: Brave New World." The shows gave her a chance to move to New York City to pursue modeling, where she did campaigns for companies like the Gypsy Sisters and even appeared in a Maxim spread in 2013. She even developed a fashion line, according to her website.
"Moving to New York City has taught me that everyone is in charge of their own destiny," she told UChic about leaving her Amish community behind for the Big Apple. "There is a diverse culture of people from all over the world who are all working towards their dreams. It's not about where they started but where they are now." She added, "It makes me believe that everyone can get to where they want to go and it's really inspiring."
Today, however, Stoltz keeps a relatively low profile compared to her peak "Breaking Amish" days. Despite leaving TV behind, she's still very much involved in the fashion industry and appears at industry events from time to time. With such a busy schedule, you're probably wondering what Kate is worth today. 
Kate Stoltz turned her reality TV fame into a lucrative career
Leaving her old life behind seems to have paid off, as according to Wealthy Genius, Kate Stoltz reportedly has a net worth of $500,000. It's fair to assume this is due to her modeling career, and the success of her eponymous fashion line. Today, many fashion bloggers can be seen wearing Kate Stoltz fashions, and some of her most popular pieces are her eclectic and finely detailed headbands.
Although Kate isn't as active as a model anymore, she is far from bored with her life. In addition to her eponymous clothing line, Kate is actively involved in the Developing Faces charity, of which she's the CEO. According to the charity's official website, Developing Faces is "dedicated to providing facial surgical care for children and babies in developing countries." Kate's role includes "organizing events, organizing meetings and helping to raise funds for upcoming missions."
Kate, who graduated from the Fashion Institute of Technology (FIT) in New York, spoke to In Touch Weekly in 2018 about her new career, saying, "For now, I just really want to focus I really get inspired by just visiting art galleries and learning about different cultures, studying fashion — I feel like I have so much to learn and there are so many things I want to do in this world." She added, "It's very labor-intensive. I spend a lot of time on some pieces, so I really just want to focus on this for now." Bravo, Kate!