The Truth About Charles Manson's Second Wife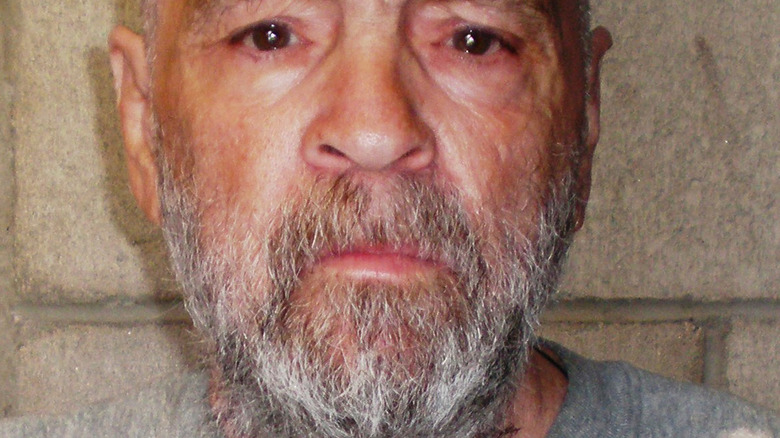 Handout/Getty Images
She was married to one of the most notorious killers of the 20th century. But despite the notoriety of Charles Manson, Leona Rae Stevens — who went by the nickname "Candy" for most of her life — chose a life outside of the spotlight. According to David J. Krajicek, who wrote the book "Charles Manson: The Man Who Murdered The Sixties," the only time people really heard about Stevens — Manson's second wife, whom he married in 1959, per LAist – was when she appeared in court on behalf of her soon-to-be notorious husband. 
This was "10 years before Manson would direct his followers to commit the Tate-LaBianca murders," per AllThatsInteresting, and Manson had Candy appear to help argue down his possible sentence at the time for smaller financial crimes. "A weeping Candy swore her devotion to him, and begged a federal judge not to lock him up," he wrote.
Given what Manson would later go on to do, the fact that a federal judge fell for Stevens' tears, giving him just five years probation, per AllThatsInteresting, is nothing if not disturbing. But there's more to Leona Rae "Candy" Stevens' life than even the most ardent biographer knows. What's the real truth about Manson's second wife? We decided to find out.
She was a teenager who was possibly trafficked by Charles Manson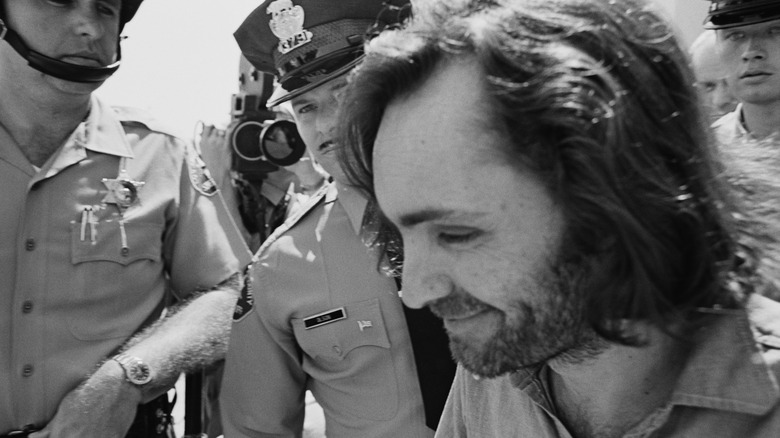 Michael Ochs Archives/Getty Images
Although Charles Manson would ultimately marry Leona Rae Stevens, it wasn't an act of love. Rather, it was purportedly a legal strategy. Author Krajicek makes reference to this in his book, but as described by The O Magazine, Manson built a stable of teenage sex workers that included Stevens, and there's some question as to whether she consented to this life in the first place. "Manson was indicted in 1960 for sex trafficking-related charges after he drove Stevens and another woman to Mexico with the intention of acting as their pimp," the outlet reported. 
In any event, Stevens was ultimately granted a divorce from Manson in 1963. Manson was still in prison at the time Stevens successfully obtained her divorce. But during the legal proceedings, Stevens claimed she gave birth to a son she named Charles Luther Manson. All that is known about Charles Luther Manson is that he eventually changed his name to Jay Charles Warner — according to Men's Health, reports of what has subsequently happened to him differ. While some reports claim he died in 2007, other reports claim he's alive and well and has a daughter of his own. Either way, the devastation that Charles Manson left in his wake is immeasurable and still felt to this day, and at one point, Stevens did help him in court.
If you or anyone you know has been a victim of sexual assault, help is available. Visit the Rape, Abuse & Incest National Network website or contact RAINN's National Helpline at 1-800-656-HOPE (4673).