Who Is Tyson Beckford's Ex-Wife?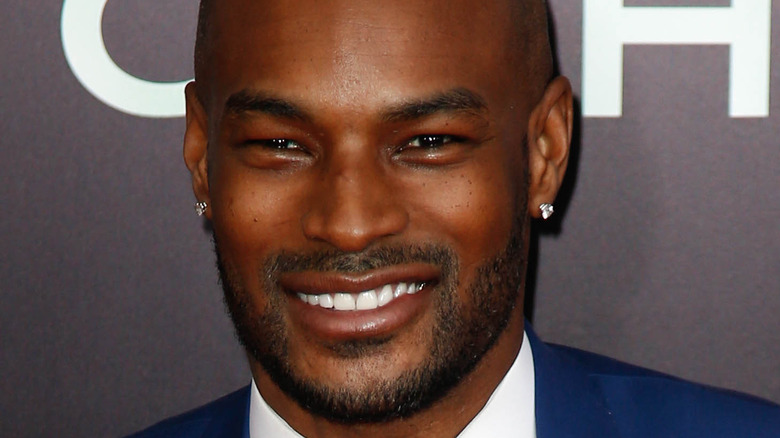 Shutterstock
Tyson Beckford was once considered one of the most eligible bachelors in the world. With his model good looks and winning smile, he caught the attention of a bevy of beauties in his heyday. In addition to being linked to rapper Foxy Brown, Tyson Beckford reportedly dated Nikki Giavasis, Imogen Thomas, CariDee English, and Alicia Hall. The ladies definitely love them some Tyson Beckford. 
But there are really only two very important women in Beckford's life. The first is April Roomet, a stylist who is also the mother of his son, Jordan. In the past, he opened up to Us Weekly about their co-parenting relationship. "I can take just the gentleman side of it, the father's side of it, but he has an incredible mom," he said. "Some things that she couldn't do, I was able to do for him. But ... moms in most of the situations are the ones who really are the caregivers, the nurturers."
The second is his ex-wife. Who was Tyson Beckford once married to? We decided to find out.
Tyson Beckford's marriage became public after he got into a fight with Kim Kardashian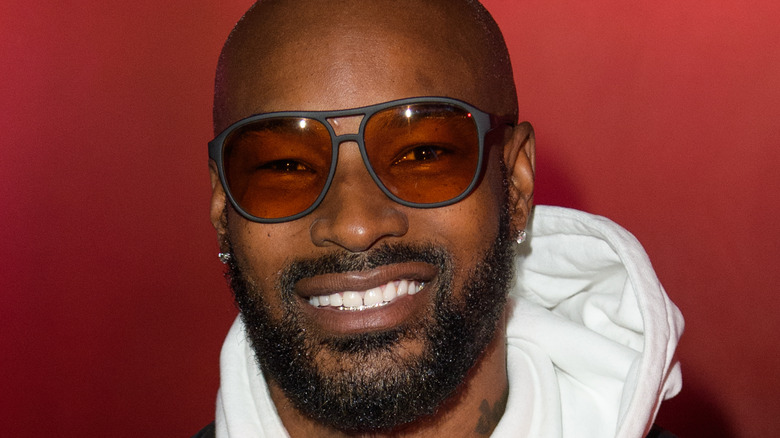 Jason Koerner/Getty Images
When Tyson Beckford kicked off beef with Kim Kardashian on Instagram in 2018, he inadvertently opened a can of worms on his private life. Kardashian replied to his claim of her having a "f***ed up" body by implying that he was gay, a comment that received backlash of its own. And from that exchange, according to the Daily Mail, came word that the model had secretly married a woman named Berniece Julien earlier that year.
Julien, an entrepreneur and a model based in the U.K., reportedly married Beckford back in 2018. But for whatever reason, the couple couldn't make it work, and they quietly divorced back in 2019. The interesting part of all this is that Beckford himself never confirmed that he was married to Julien. Everything we know about her is based on bits and pieces released after the fight with Kardashian. (In an interesting twist, Beckford recently claimed to have once been romantically involved Kardashian.)
Unfortunately for fans, Julien doesn't seem to have any social media — no Facebook, Twitter, Instagram, or TikTok — and has all but disappeared from the public eye since the divorce in 2019. We suppose this is one of those things we'll never fully know the truth about — unless she or Beckford finally comment on the relationship.