A Look At Tyson Beckford's Relationship History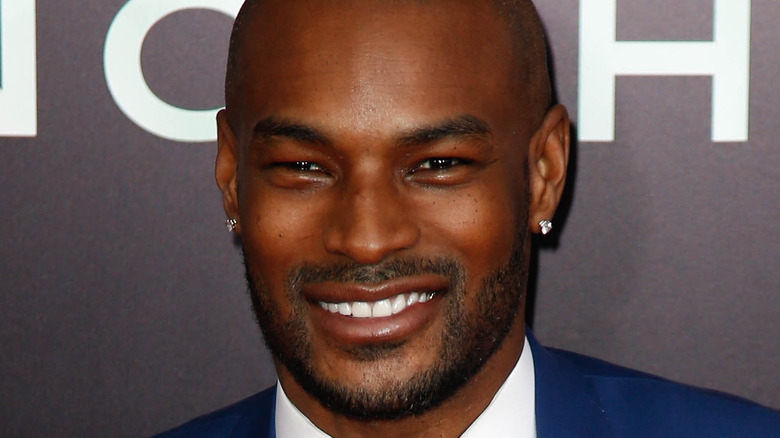 Shutterstock
Ever since he exploded onto the modeling scene in 1993, women (and men!) all over the world have been fascinated by Tyson Beckford. The 50-year-old still looks just as good today as he did all those years ago, and now, fans will be able to watch him find love on "The Celebrity Dating Game." He'll be looking for love in (hopefully!) all the right places when his episode airs on July 19 on ABC. Carmen Electra will also be looking for love on the same episode, according to Newsweek.
As hard as it is to believe that Beckford is a single man at the moment, it's actually quite true. However, he has been involved in some very high-profile relationships in the past. So, in the interest of helping "The Celebrity Dating Game" fans out there understand the full nature of Beckford's dating history, we decided to do the legwork for you. Here's what we found.
One of Tyson Beckford's romances produced a son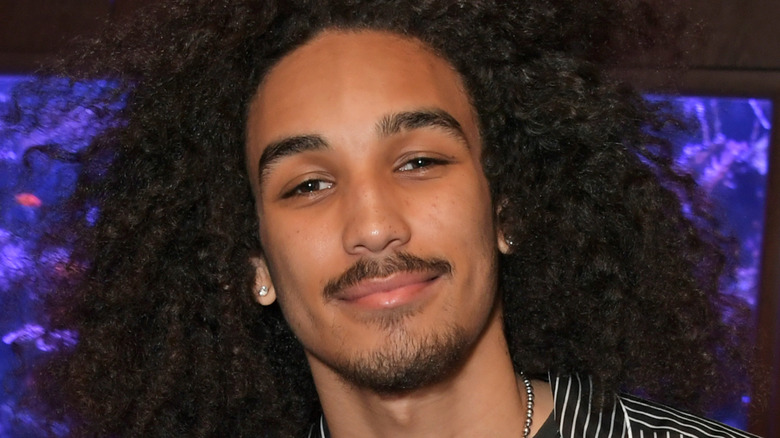 David M. Benett/Getty Images
A big part of Tyson Beckford's love life involves his ex-wife and his son. First, in 2018, it was revealed that Beckford married UK model and entrepreneur Berniece Julien. That relationship became public when Kim Kardashian seemingly implied he was gay for criticizing her "f***ed up" body, according to USA TODAY. When that happened, the Daily Mail pointed out Beckford and Julien's relationship. Unfortunately, the marriage between the two didn't last for more than a year before Julien filed for divorce in 2009.
Before that, Beckford had a son with stylist April Roomet. Roomet, who is a fashion designer, gave birth to Jordan Beckford (pictured above) in 1999. Jordan, who is 21 years old as of this writing, frequently posts selfies to his Instagram page, and starred on the now-defunct E! show "Candy Girls." And he has the support of both his parents, who still get along. Beckford gushed to Us Weekly in 2020 that Jordan has "an incredible" mom.
Although this suggests a pretty sedate private life now (Beckford is 50, after all, and a little too old for the drama), it wasn't always the case for the model and actor.
Tyson Beckford has a tricky history this model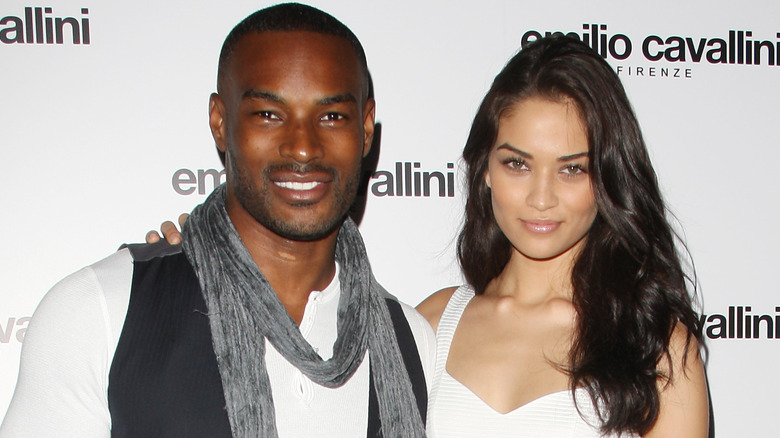 Shutterstock
During his modeling heydey, Tyson Beckford had a very high-profile relationship with model Shanina Shaik from 2008 to 2015, and it didn't end on great terms. He even went so far as to take credit for her success. "I helped place her with the right people, get her teeth cleaned, her body toned up," he said to The Cut. "Everything changed and now everyone wants a piece of her. I hear people say, 'You can do better than Tyson.' I'm like, 'Really? Really?! I created her!'?" Yeesh. Making matters worse? Beckford reportedly got into a fight with Shaik's then-boyfriend, DJ Ruckus, outside a Manhattan bar in 2016, according to Page Six.
So what's next for Beckford? Well, for those looking to hook up with him, they might be disappointed. He told The Cut that he prefers motorsports to sex. (Perhaps that's why he hasn't been able to find love?) And models need not apply for the role of his next girlfriend. "I don't want to date another model per se, that's just going to be looking at her Instagram and wondering how she can get more followers," he told Hollywood Life. "I want somebody with a lot more awareness of what's going on in the world and how they're willing to help. Smart is everything."
Maybe Beckford will find what he's looking for on the "Celebrity Dating Game" — only time will tell.