What Did Chris Hansen Do Before 'To Catch A Predator'?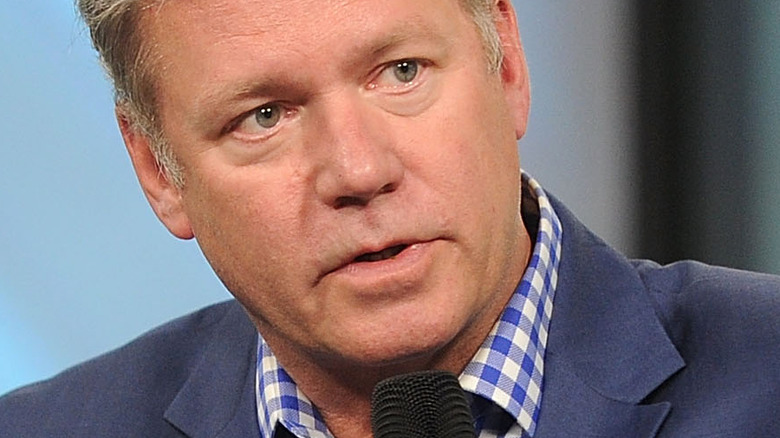 Brad Barket/Getty Images
Chris Hansen became a pop culture icon when he began hosting "To Catch a Predator" on NBC. The show, which was a spinoff from the wildly popular "Dateline," worked with the organization Perverted-Justice to track down and trap potential child predators. According to The New York Times, while early episodes of the show merely featured NBC cameramen and crew, later episodes of the show would feature local police, who would often arrest the perpetrator upon his arrival. 
In August 2013, NBC ended its contract with Hansen and canceled "To Catch a Predator." According to Business Insider, his firing reportedly came just a few weeks after he was caught kissing his former mistress, fellow NBC anchor Kristyn Caddell.
While Hansen is forever linked to "To Catch a Predator," he did have a whole career before the show that made him famous — or infamous, depending on your point of view. So what did Chris Hansen do before he made it big on "To Catch a Predator"? Read on to find out!
Chris Hansen was an award-winning journalist for NBC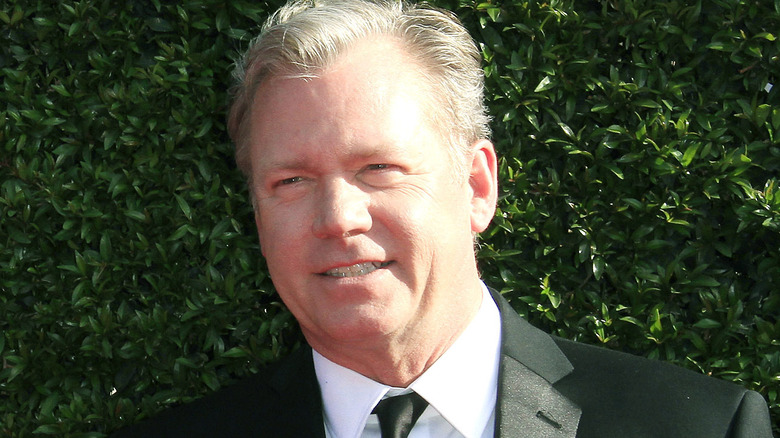 Shutterstock
Chris Hansen's career began in 1981, when he got a job with NBC's Michigan affiliate. He told the Lansing City Pulse that he had wanted to be a journalist since he was a teenager. "When I was 14 years old, Jimmy Hoffa was kidnapped from a restaurant, the Red Fox, that was about 1 1/2 miles up the street from where I lived," he told the outlet. "I used to ride my bike up there and the FBI was up there and it was a crime scene and there were local police and local news reporters; I got bit by the bug watching that."
According to his profile on the NBC News website, Hansen also worked for WFLA in Tampa, Florida, and WXYZ in Detroit. In 1988, he got a job at the Detroit NBC affiliate, and then joined the NBC national news team in 1993 as a correspondent for the short-lived news magazine "Now with Tom Brokaw and Katie Couric."
That same year, he started filing news reports for "Dateline NBC," and that's where "To Catch A Predator" was born. Keep scrolling to find out what Chris Hansen is doing now.
Chris Hansen is going back to his journalism roots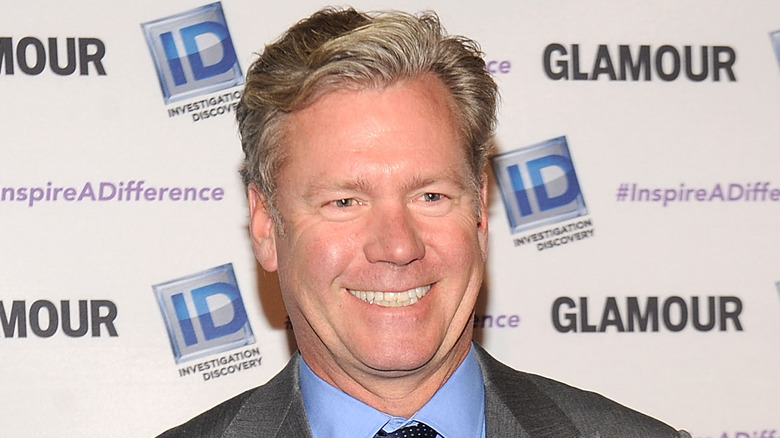 Brad Barket/Getty Images
According to Radar Online, Chris Hansen created a cultural phenomenon with "To Catch A Predator." But, in 2013, he was fired from NBC for his alleged extramarital affairs. These same extramarital affairs cost him his relationship with his wife of 30 years, Mary Joan. 
"Chris has been a valued member of the team and we thank him for his many contributions to Dateline and NBC News over the last 20 years," NBC told TV Guide Magazine in a statement. "We wish him the very best."
Recently, Hansen has been going back to his journalism roots and doing profile pieces on people like YouTube star Onision. Hansen also recently made headlines when he testified against a corrections officer who was accused of attempting to traffic young girls. "While I think nothing will ever shock me, here again is somebody who is a lawman, who is sworn to protect, whose job it is to monitor inmates in a state prison," Hansen said, according to The Wrap. "It goes to show that these guys come from all walks of life."