Is Melinda Gates Going To Keep Bill Gates' Last Name?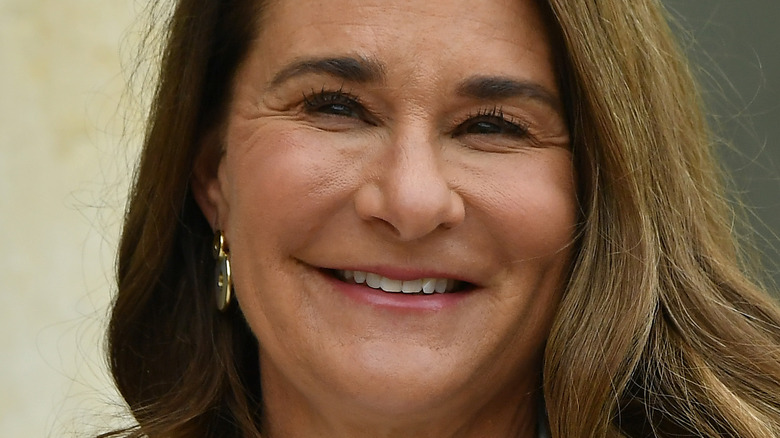 Aurelien Meunier/Getty Images
On August 2, a judge officially approved Bill Gates and Melinda Gates' divorce. The divorce comes after nearly three decades of marriage and three children: son Rory John, 21, and daughters Jennifer Katharine, 25, and Phoebe Adele, 18. Although the divorce was only just officially approved, the Microsoft co-founder and philanthropist announced their split back in May in a joint statement posted to Twitter. "After a great deal of thought and a lot of work on our relationship, we have made the decision to end our marriage," the soon-to-be-ex-couple shared. "Over the last 27 years, we have raised three incredible children and built a foundation that works all over the world to enable all people to lead healthy, productive lives." The Gateses made sure to add that they would continue to work together at their foundation and asked for space and privacy as they moved into the next phase of their lives.
The former couple founded the Bill and Melinda Gates Foundation in 2000 to fight poverty, disease, and inequity around the world, and is now worth over $40 billion, according to People. They are both still committed to their project despite the divorce but have decided that in the case they are unable to work together amicably after the two years following their divorce, Melinda will step down.
As the couple decides how to divide their billion-dollar fortune, there's one other thing to be divided: their name. Keep reading to find out whether Melinda will keep her ex-husband's last name.
Melinda Gates will stay Melinda Gates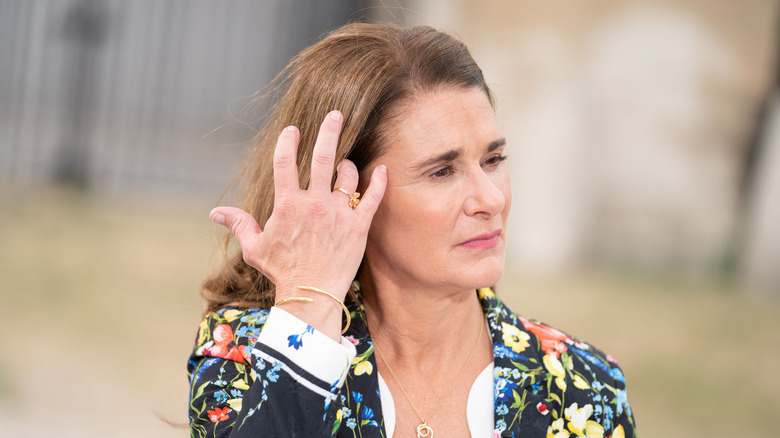 Bloomberg/Getty Images
According to court documents (via CNN), Melinda Gates will not be changing her last name back to her maiden name, French. While she did not give a reason as to why, some may find her decision surprising given certain comments she has made in the past regarding her marriage. 
Back in 2019, she told The Times that being with her husband, Bill Gates, was sometimes "incredibly hard." More recently, she stated in court documents (via People) that her marriage was "irretrievably broken." However, her decision to keep her ex-husband's last name more likely has to do with the widespread recognition and inherent value that comes with it, as Bloomberg Tax speculated.
The Gates' net worth currently stands at around $152 billion, meaning both Bill and Melinda could stand to walk away from the divorce with $76 billion each. As the divorce will follow a non-public separation contract, further financial details are currently unknown. However, neither party has asked for spousal support from the other. Their property and other assets will be divided up according to the terms of this separation contract, which serves as a substitution for a prenuptial agreement. The couple opted against a prenup at the time of their marriage and the division of assets has reportedly been civil, so far.