The Truth About Julie Chrisley's Relationship With Lindsie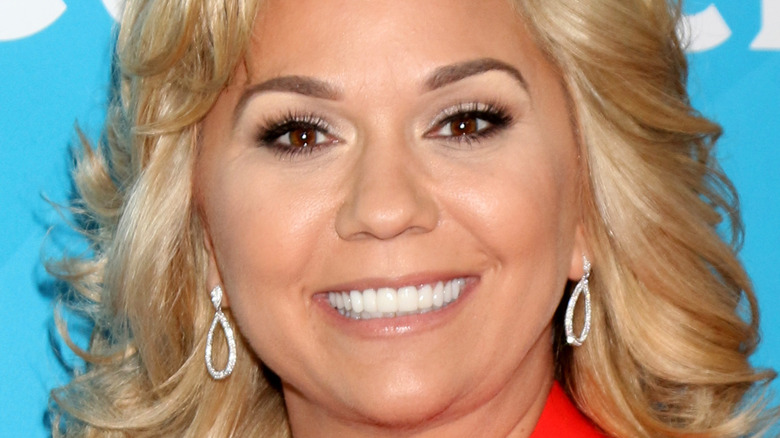 Shutterstock
Anyone who follows "Chrisley Knows Best" knows that the charming, southern family is not without drama and strained relations. While patriarch Todd Chrisley, his wife Julie Chrisley, and three of their children, Chase, Savannah, and Grayson, grace the screens with their hilarious banter and antics, you won't see Lindsie Chrisley among them. Lindsie is Todd's daughter from a previous marriage to Teresa Terry (via People). While Lindsie used to appear on the reality television show, she left in 2017 and has since been estranged from her father and the rest of the family. 
Todd and Lindsie have aired their drama in the public eye over the years, including a huge blow-up back in 2019 when Lindsie accused her father and her brother Chase of blackmailing her over an alleged sex tape. At the time, E! News reported that Lindsie claimed her father and brother "wanted her to lie about an incident and if she refused to do so, they were going to release the sex tape involving her." Todd and Chase denied these allegations; however, Todd went on to add gasoline to the fire by claiming that Lindsie was having extramarital affairs (via People). 
While it's clear that Lindsie and her father share the brunt of the issues, what is Julie's relationship like with her legally adopted eldest daughter? Keep scrolling to find out.
Julie Chrisley doesn't talk to Lindsie Chrisley anymore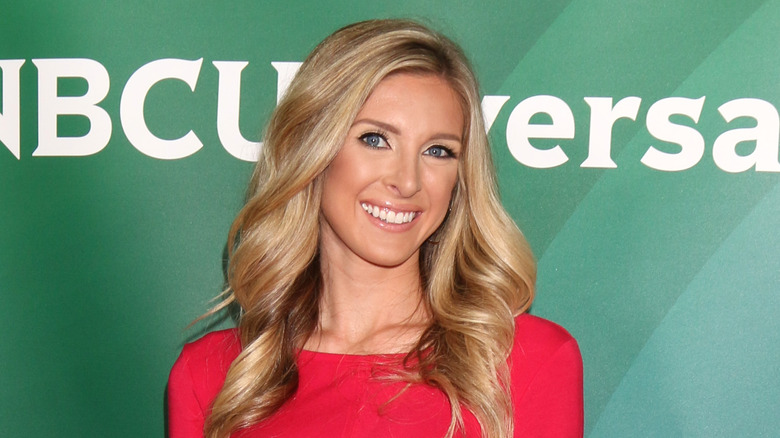 Shutterstock
In an interview with Us Weekly in January 2021, Julie Chrisley opened up about her relationship with her and her  husband Todd Chrisley's estranged daughter, Lindsie Chrisley. Julie stated that Lindsie's falling-out with her father led to a falling-out with her as well. "We don't have any correspondence with her," Julie told the news outlet. Despite the strained relationship, Julie doesn't harbor any ill feelings toward Lindsie. In fact, all she wants is for Lindsie to be well. "I wish her well, and, you know, that's it," Julie said. 
Although Julie doesn't seem to be outwardly upset with Lindsie for her part in the estrangement, it seems like the drama between Lindsie and her family has yet to cease. Back in the fall of 2020, Lindsie called out Todd and Julie for leaving her out of their social media post on National Daughters' Day in which they only acknowledged her younger sister, Savannah.
In her "Coffee Convos" podcast, Lindsie expressed her distaste (via Life & Style). "There were posts that my dad and Julie made on their Instagrams that were like saying happy National Daughters' Day to Savannah or something like that," she said, adding that they did the same thing the year before. "If you just don't consider me your daughter, don't go on your podcast and be like, 'Oh, I still love her. I still this, I still that' ... your actions aren't consistent with what you say."
Does the estrangement have an end in sight?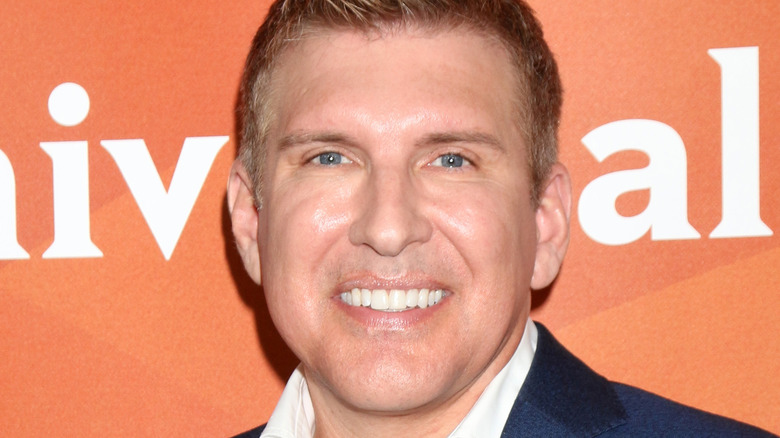 Shutterstock
Fans have been wondering for years whether the estrangement between Lindsie Chrisley and her family will end anytime soon. It seems that her father Todd Chrisley made an effort back in July 2021 when Lindsie announced her plans to divorce her husband, Will Campbell. She shared a photo on Instagram of herself and the couple's son, Jackson, with the following caption: "It's with the deepest sadness that, after 9 years of marriage, Will & I have mutually decided to end our marriage. We maintain the greatest respect & love for one another..."
The real-estate tycoon appeared to write back to his daughter Lindsie in a cryptic Instagram post of his own that was clearly addressed to her. "I'm here," Todd wrote. "I love you. Whatever is going on in your life right now, I see it, and I'm working all things out for good, for you, my child. There is nothing you can do or have done that will make me ever love you less. I will protect you from anything..." He added that he loves her so much.
Todd later echoed this same sentiment in an episode of his podcast, "Chrisley Confessions," in which he told listeners that he prayed for his daughter and doesn't wish divorce on any family. This gesture was huge coming from Todd, given the past drama that has driven him and Lindsie apart, as well as the rift caused when Lindsie eloped with Will back in 2012.