Where Did Prince William And Kate Middleton Enjoy A Staycation?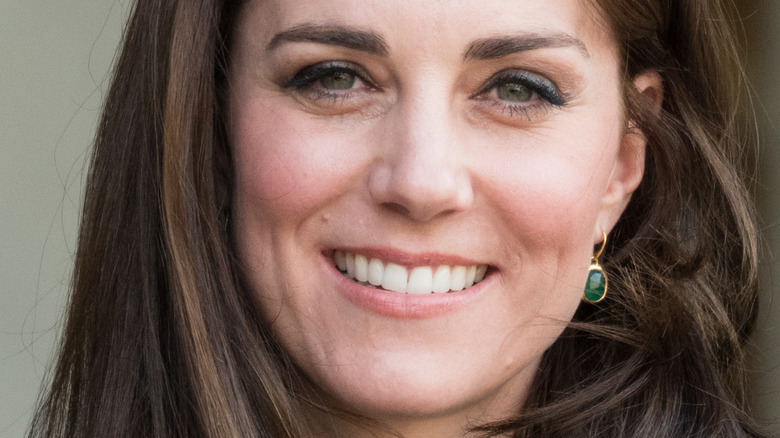 Shutterstock
Over the years, Prince William and Kate Middleton have carved time out of their busy schedules to ensure that they get to enjoy some rest and relaxation, either as a couple, or as a family with their three children. Back in 2019, for example, the Duke and Duchess of Cambridge brought their three kids along for a trip to Mustique, an island in the Caribbean, according to The Sun. The report indicated that the Cambridge family jetted off to the secluded island, and stayed in a pricey villa for two weeks. Kate's parents, Mike and Carole Middleton, were invited to come along, which afforded a nice break for the whole family — and some extra hands to help out with the kids!
In 2020, the coronavirus pandemic put a bit of a damper on William and Kate's travel plans, but they were still able to enjoy some time away from the hustle and bustle. The duke and duchess decided to stay somewhat local, but still managed to sneak away with their family. According to Vogue, the Cambridges vacationed in Tresco which is located in the Isles of Scilly off the coast of England. They reportedly stayed as a family at the Dolphin House, "a charming six-bedroom stone cottage with expansive views of the sea and the famed Round Island Lighthouse."
With the ongoing pandemic still a factor, William and Kate decided to take another trip close to home in 2021. Keep reading to find out where they enjoyed a staycation. 
Prince William and Kate Middleton enjoyed life on island time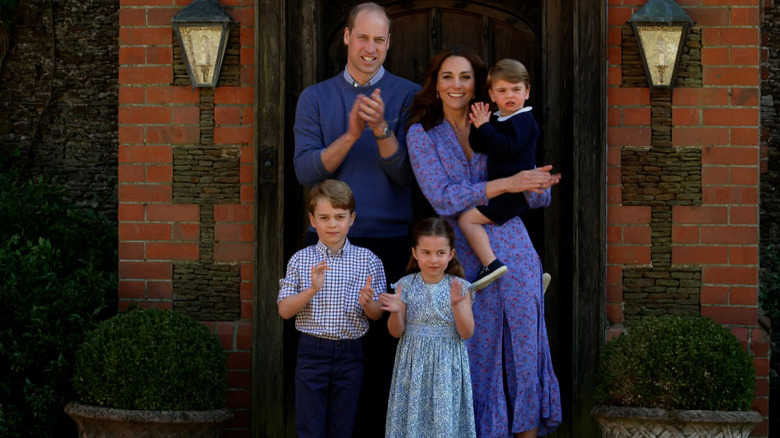 Comic Relief/Getty Images
As safety is a top priority, it's no surprise that Prince William and Kate Middleton decided to take their annual family trip to the Isles of Scilly once more. According to Hello! magazine, the Duke and Duchess of Cambridge enjoyed some quiet time on one of the five inhabited islands where they had complete privacy. "While the Cambridges have enjoyed holidays abroad in the past, including the Caribbean island of Mustique, it seems they've made lasting memories with their children on home soil, by deciding to return to the Isles of Scilly again this summer," Hello! reports, adding that the Isles of Scilly hold a special place in William's heart. As a child, he and his younger brother, Prince Harry, vacationed in Tresco with their parents, Prince Charles and Princess Diana. 
According to the Daily Mail, the Cambridge family can enjoy the outdoors while staying on the island. They have the option to ride bikes, go for walks, visit gardens, or take day trips to the other islands in the area, including St Mary's and St Martin's, by way of tripper boats. Kate loves being outside with her kids, and expressed such during an interview with Giovanna Fletcher on her Happy Mum, Happy Baby podcast. "As children, we spent a lot of time outside, and it's something I'm really passionate about," Kate said. She later added that she's "happiest" when she's "outside in the countryside [with her family] and [they're] all filthy dirty" (via Town & Country).