James Corden's Role In The New Cinderella Movie Sets Twitter Ablaze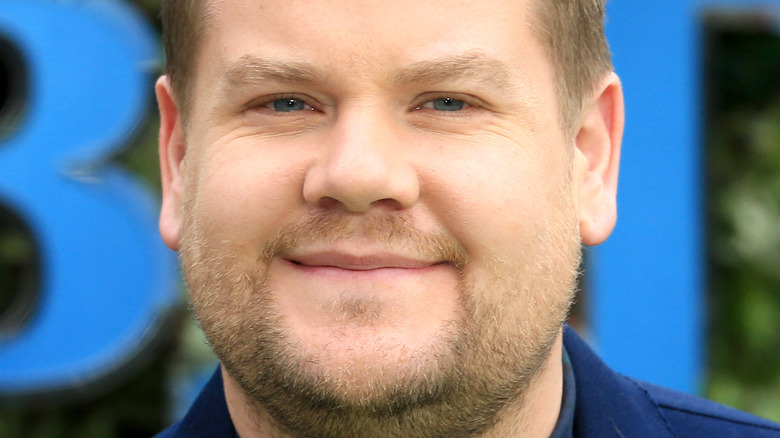 Shutterstock
The extended trailer to the much anticipated "Cinderella" movie starring pop singer Camila Cabello released August 3, and fans had plenty to say about it.
The Amazon adaptation of the Disney classic follows a modern Cinderella as her dreams shift from the typical prince charming to a business of her own. In the trailer, fans get a look into Cabello's version of the iconic Disney princess directed by Kay Cannon (via The Hollywood Reporter). The new teaser reveals Cinderella living in the basement of her stepmother's home, pursuing her dreams of starting her fashion line Dresses by Ella. Billy Porter brings a modern twist as the Fairy Godmother who leads Cinderella to the ball, only for the princess to find true love could come in the way of her own dreams.
"It was one of those things that felt like God handcrafted it for me and was, like, 'Here you go,'" the former Fifth Harmony singer told Variety about her lead role. "I just couldn't say no. It's honestly a dream for me. And also a little bit terrifying." The singer went on to say that her version of "Cinderella" was "funny," "new," and "more empowered."
The new movie, however, isn't sitting well with a few Twitter users who caused a stir after realizing James Corden was cast in the film.
Fans question why James Corden gets cast in musicals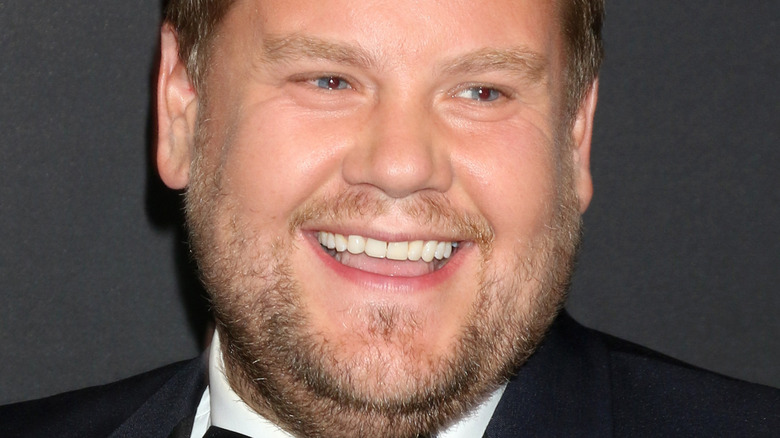 Shutterstock
As more details emerge on the 2021 version of "Cinderella" starring Camila Cabello, fans are stepping in to reveal whether they'll be tuning in to the Amazon film upon its release on September 3. Unfortunately for the streaming giant, some Twitter users are already turned off by the casting of one famous actor.
James Corden appears in the new trailer for the "Cinderella" movie as a mouse who turns into a man to help usher Cinderella to the ball, thanks to Fairy Godmother Billy Porter. "Why do people keep putting James Corden in things," wrote one user, while another asked, "what kind of blackmail does James Corden have on Hollywood that he keeps getting cast in acting roles."
The "Late Late Show with James Corden" host has appeared in a few movie musicals including "Trolls," "Into the Woods," and "Cats." One fan took notice of the actor's genre trend, writing, "somebody has to make a study about how james corden find his way into EVERY musical movie." While Corden may be taking the brunt of the criticism on Twitter for the new "Cinderella," some note he is just one of many wrong decisions in the adaptation. "Feels like they did EVERYTHING they could to make this movie terrible," wrote the user. "My god they even casted james corden."