What Victoria Gotti's Sons Are Doing Today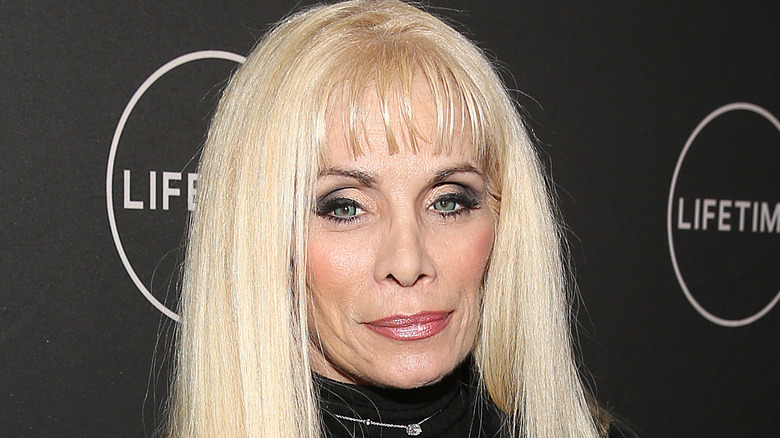 Jesse Grant/Getty Images
Trends come and go pretty fast in this world, yet, people are still fascinated by the John Gotti story. This is despite the fact that "Gotti," a film starring John Travolta in the titular role, earned a 0% rating on Rotten Tomatoes in 2018 — and despite the fact that several Mafia-based television shows such as "Families of the Mafia" relegated the man to a mafia characature. Which, perhaps, rightly so. No less of an authority than Karen Gravano — whose father, Sammy "The Bull" Gravano, was known as the Gotti turn-coat — told USA TODAY in June that the depictions of John Gotti as an all-American anti-hero were rooted in fantasy, at best. Basically, we're pulling at straws by still trying to make something out of his story.
All that said, the infamy of John Gotti led to a bit of reality TV fame for his daughter, Victoria, whose three sons — Carmine, Frank, and John — also got famous by association. That's also thanks to the popularity of their reality show, "Growing Up Gotti," which was canceled in 2004 after Season 2. So, where are Victoria Gotti's sons today? We decided to try to find out.
The 'Growing Up Gotti' boys are now men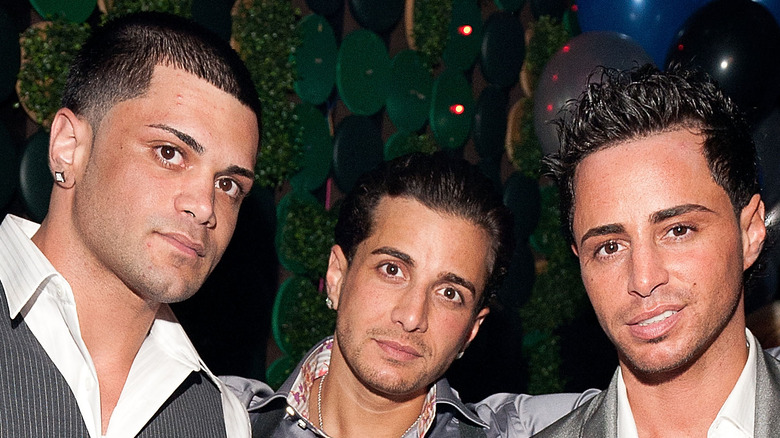 Dave Kotinsky/Getty Images
It's safe to say that the "Growing Up Gotti" boys are all grown up and away from the spotlight. In 2015, John Gotti Agnello got married to his longtime girlfriend, Alina Sanchez, in an event that netted him more than $2.5 million in profits, according to Us Weekly. As Page Six reported, "500 guests were required to give gifts of at least $5,000" at the affair. "The Godfather" much? A source told the outlet there was "enough security to guard an army" and John Travolta was in attendance. John Agnello's mother, Victoria, also announced the wedding on Twitter. "My handsome son john and his beautiful new wife Alina!! Congrats! I love you son. -more than life! And my daughter," she wrote. 
Based on his Instagram page, he's already a father, and Alina is expecting her next child in 2022! Well, they'll certainly be comfortable based on their wedding. 
Carmine Gotti Agnello is also on Instagram, but he keeps his profile page private. The last anyone heard, he works in the family's auto body shop, though found himself in a little bit of legal trouble in 2018 for operating the shop without a license, per Page Six. Frank Gotti Agnello, according to his Instagram page, also works for his family's auto body shop in Queens, New York, and frequently dedicates posts to his nephew Johnny (John Angnello's son).