Khloé Kardashian Might Be Expanding Her Family. But It's Not What You Think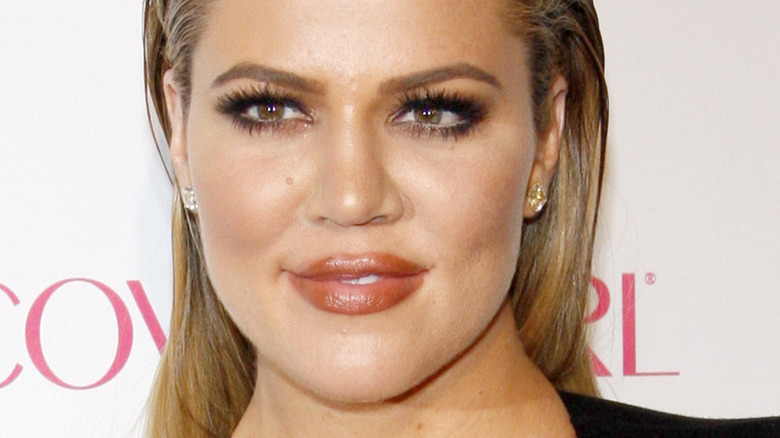 Shutterstock
Khloé Kardashian is ready for another addition to her family, but she's not talking about baby No. 2. She might be adding a cat to her brood once she and daughter True are settled in their new home.
"I know a dog would be a great addition to our home. Buttttt Miss True has a love for cats and wants a cat. I have never owned a cat before. I don't know anything about cats. I've been researching for weeks (literally)," she tweeted. Khloé added in a previous tweet that Kardashian family dog Gabbana died when she was six months pregnant and she was not ready for another "fur baby." Three years later, the time now feels right.
However, Khloé does not seem too thrilled about a cat and had no success in convincing True to get a dog instead. "I wish True was old enough so I can tell her she's allergic to cats. My mom told me that my entire childhood. I never questioned it. Genius move!!" she tweeted. Still, Khloé hopes that having the kitten around the time they move will make the experience a bit smoother for True.
But this isn't the first time Khloé waxed poetic over Gabbana. Keep reading for more details.
Khloé Kardashian always had a soft spot for Gabbana
They say that a dog is a man's best friend and this certainly rang true for Khloé Kardashian. She penned a sweet tribute to her late dog, Gabbana, on National Dog Day in August 2019, writing on her Instagram Stories (via People), "I will never forget you! I could never forget you!" She added, "I think about you always and how much you and baby True would be in love with another." According to the outlet, Gabbana was 14 years old when she died in January 2018.
Khloé explained her love for Gabbana on an episode of "Keeping Up With the Kardashians," saying, "Gabbana was Kendall and Kylie's dog their entire lives and then when they all grew up and moved out, she became the family dog. When Caitlyn and my mom got separated, I took Gabbana in. So she's kind of been the family dog and everyone has their own great relationship with her." She added that she was "always there" when she returned from Cleveland. During the episode, viewers saw a veterinarian explain to Khloé that a tumor was "slowing down" Gabbana's heart rate and she made the decision to let her go at home.
Although Khloé will probably come around to the cat, it seems like it will never compare to Gabbana.