The Tragic Death Of Priscilla Presley's Mother
Tributes have been flowing in! Priscilla Presley's mother, Anna Lillian Iversen, has died at the age of 95. Priscilla shared the news of her mother's death on Instagram in an emotional post on August 3, 2021. "I am heartbroken. My beautiful mother passed today. She was the light of our lives," Priscilla wrote alongside a picture of her late mom. "She never wanted any attention on herself. Her children were her everything. May you Rest In Peace mom. You will always be with us."
Other family members grieved, too. Riley Keough, who is Priscilla's granddaughter, paid tributes to Iversen on Instagram. "We lost our beautiful Nana this morning," she captioned a picture of her great grandmother along with her great grandfather, Paul Beaulieu. The throwback picture also had a young Priscilla standing next to them. "She was an incredible woman and mother," she added. "Rest In Peace nana."
Iversen lived a long life, but what does her death mean for the family?
Anna Lillian Iversen was the matriarch of the Presley family
The death of Anna Lillian Iversen is an emotional blow to the Presleys, as she's lived through generations in the family and has watched her loved ones grow. 
On March 13, 1926 in New London, Connecticut, Iversen was born to Albert Henry Iversen, who was born in Norway. He married Iversen's mother after migrating to the U.S. In her teenage years around the Second World War, she met her husband, James Wagner, a U.S. Navy pilot. They got married in 1944. The following year, the couple welcomed Priscilla, their first child. However, less than a year after the birth of their first child, Wagner was killed in a car crash. In 1948, she tied the knot again with Air Force officer Paul Beaulieu (per Express).
Iversen died following health complications. In May 2019, Priscilla moved closer to her mom as her health was worsening. "Priscilla is stepping up to take care of her ailing mother Ann. She put Ann and her late father Paul's house in Brentwood on the market and is in the process of moving her mother into her own home," an insider told Closer Weekly, adding that an ailing Iversen would be "moving in with Priscilla any day now and she'll have every possible need met by Priscilla's staff and by health care workers who will be on call for her 24/7."
This is the second major emotional blow to the family in recent years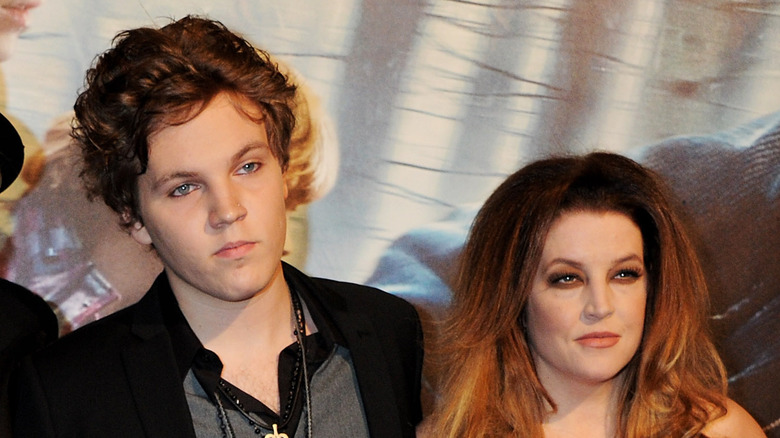 Dave M. Benett/Getty Images
The death of Anna Lillian Iversen is tragic. It comes as the second significant event of mourning in recent years — the first being the suicide of Benjamin Keough, who was Priscilla Presley's grandson, Lisa Marie Presley's son, and Riley Keough's brother.
Benjamin's death at the age of 27 — in the words of Priscilla — was "devastating." "These are some of the darkest days of my family's life," she wrote on her Facebook in July 2020. "Trying to put all the pieces together of all the possible whys has penetrated my soul. Each day I wake up I pray it will get better. Then, I think of my daughter and the pain she is going through as she was a doting mother. Ben's father, Danny [Keough], who is completely lost, as Ben was his only son."
In July 2021, Riley took to Instagram to pay tribute to her late brother, marking a year since his death. Sharing a series of childhood photos on Instagram, she wrote, "Today has been a year without you baby brother. I miss you endlessly every day." With two losses in recent years, the Presley family could use some healing energy!