The Unknown Truth Of Lisa Marie Presley's Son, Benjamin Keough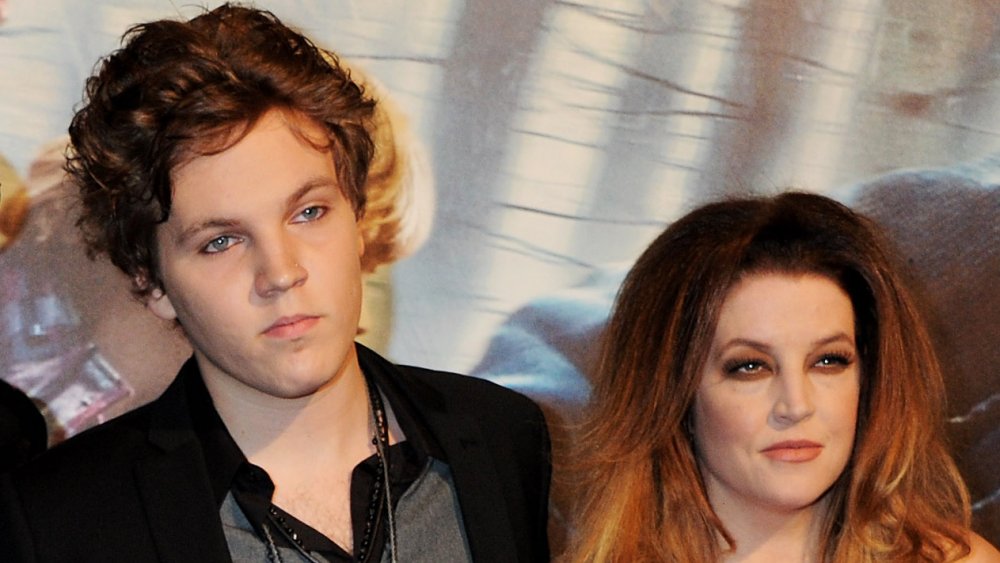 Dave M. Benett/Getty Images
Lisa Marie Presley's son and Elvis Presley's grandson, Benjamin Keough, has tragically died at the age of 27. According to Variety, Lisa Marie, who lost her legendary father when she was nine, is "beyond devastated" by the news. "She is entirely heartbroken, inconsolable and beyond devastated but trying to stay strong for her 11 year old twins and her oldest daughter Riley," the statement from Presley's manager, Roger Widynowski, said. "She adored that boy. He was the love of her life."
As per TMZ, Benjamin died from a "self-inflicted gunshot wound" in Calabasas, Calif. on July 12, 2020. Lisa Marie shared her late son with musician and ex-husband Danny Keough, who she was married to from 1988 until 1994, per ABC News. Benjamin's maternal grandmother is Priscilla Presley. Benjamin's sister, Riley Keough — an actress who can be seen in films like 2012's Magic Mike and 2015's Mad Max: Fury Road — is also a result of Lisa Marie's first marriage. 
Presley famously wed Michael Jackson just 20 days after finalizing her divorce from Danny, per the U.K.'s Express. The two ended up calling it quits 15 months after saying "I do." Since her marriage to Jackson, Presley has been married to actor Nicholas Cage and guitarist Michael Lockwood, who she divorced in 2016, per US Weekly. Lisa Marie shares twins Finley and Harper with Lockwood.
According to Variety, Lisa Marie's only son "kept a low profile and had a private Instagram account." That being said, here's what we do know about Benjamin Keough in the wake of this devastating news.
Benjamin Keough and Lisa Marie Presley were very close
Lisa Marie Presley and her son Benjamin Keough (far right) seemed to be extremely close. As reported by People, the duo got matching tattoos on Mother's Day in 2009. Tweeting about it in 2013, Presley wrote: "It's a Celtic eternity knot that my son and I got together on Mothers day a few years ago,. eternal love and connection:)" She posted about her son yet again on Twitter in 2015, captioning a photo of the two of them: "Love of my life. One of the contents of my heart."
Benjamin even inspired his mom musically. As per The Hollywood Reporter, in 2012, she released the song Storm & Grace as an ode to her son — Keough's middle name is Storm. The song's lyrics include the passage: "You have the most beautiful heart/That I've ever known/It kills me you can't ever show it/And a shell has been grown."
The same year, Keough and his sisters made their way into a music video for Lisa Marie's take on Elvis' song I Love You Because. She turned the song into a duet, singing alongside archival footage of her father. In a 2014 interview with Healthy Living magazine, Lisa Marie described her close relationship with her children, explaining, 'We all stay together. We are all very close. Wherever I am, they have their rooms and live with me," the mother said at the time. "We all try to stay close as much as possible," adding, "I don't like it when they are far away in any way."
Benjamin Keough looked just like The King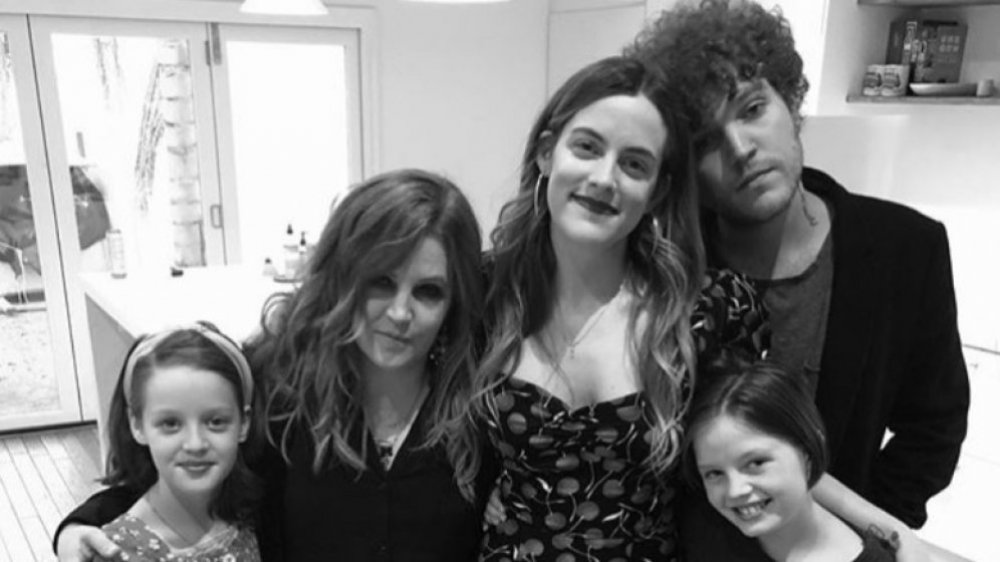 Getty Images, Dave M. Benett/Getty Images
There's no denying a physical resemblance between the late Benjamin Keough and The King. In June 2019, Lisa Marie Presley shared a photo of all four of her children to social media. "Mama Lion with cubs," Lisa Marie captioned the post. The photo quickly went viral, with users pointing out physical similarities between Elvis Presley and grandson Benjamin.
"He does [look so much like Elvis]," Lisa Marie Presley told CMT News in 2012. "He was at the Opry and was the quiet storm behind the stage! Everybody turned around and looked when he was over there. Everybody was grabbing him for a photo because it is just uncanny. Sometimes I am overwhelmed when I look at him."
In addition to his looks, Keough also seemingly took after his grandad in the music department. In 2009, The Daily Telegraph reported that Keough "signed a $5 million, five-album deal with Universal." However, the same year, a Universal exec told Entertainment Weekly that the "story [was] totally untrue." 
That being said, it seems that Keough did have something in the works as he had this to say during a U.K. awards ceremony in 2009 (via The Daily Telegraph): "The music will be nothing like Elvis, nothing like him at all." However, Elvis die-hards shouldn't get their hopes up. Keough sadly never put out a release.
If you or someone you know is having suicidal thoughts, please call the National Suicide Prevention Lifeline at 1-800-273-TALK (8255) or text HOME to the Crisis Text Line at 741741.