Mary-Kate Olsen Gives Rare Interview About Her Private Life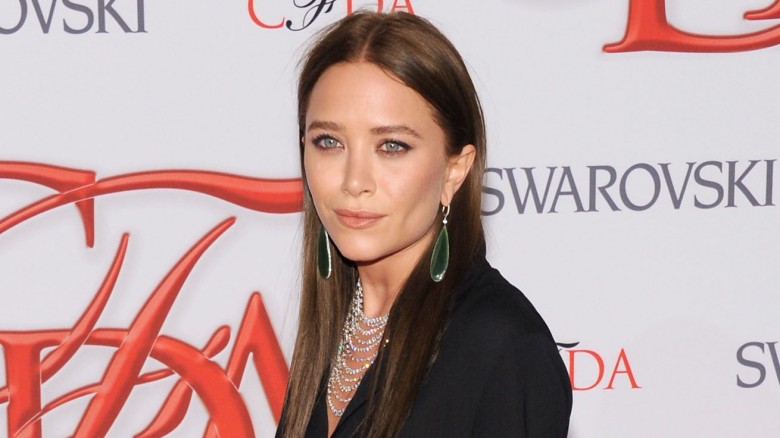 Getty Images
It's been a while since we've heard from Mary-Kate and Ashley Olsen.
America's most iconic twins sat down with Net-a-Porter's The Edit to discuss the new direction of their clothing brand Elizabeth and James. And, in the process, we were able to learn a little bit more about Mary-Kate's everyday life.
The Weeds (2005-2012) actress admitted that she and her sister naturally work hard, which has proved beneficial for them, as they've kept plenty busy running their fashion empire. But, Mary-Kate reminds us, she has plenty happening for her on the home front as well.  "We don't need so much time to sit and think and ponder. But then I have a husband, two step-kids and a life; I have to go home and cook dinner," Mary-Kate explains to the magazine.
She also mentions how she keeps sane with such a jam-packed schedule: "I ride horses on the weekends. You find the thing that helps you relax and if you don't have it, you have to look for it. Or you get burned out and then you're not productive."
Both Olsen sisters are notoriously quiet about their personal lives. While Mary-Kate's been married for over a year to French banker Olivier Sarkozy, not a single snapshot has made the rounds on social media—let alone in magazines. In today's day and age, that seems nearly impossible, but the 30-year-old obviously makes it a priority to keep her private life, well, private.
Ashley admits that their absence from social media is a blessing. Without worrying about what people are saying about them on Twitter or Instagram, the sisters can devote all of their attention to their business. "We've stayed quite sheltered in that sense," Ashley, who's dating financier Richard Sachs, says.