What Heather Rae Young Was Like Before Selling Sunset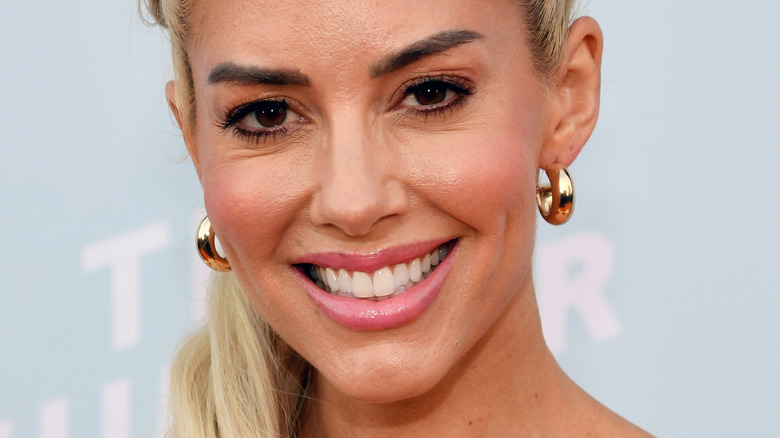 Kevin Mazur/Getty Images
Ever since Netflix debuted Season 2 of "Selling Sunset" during the quarantine of 2020, fans of reality TV have been obsessed with getting to know the show's cast. Featuring a group of high-class luxury realtors set in sunny California, the show is definitely easy to watch, especially for those who were obsessed with MTV's hit series "The Hills." Fun fact: It's produced by the same masterminds. 
What makes "Selling Sunset" stand out from other series is the cast, particularly the bubbly Heather Rae Young. Heather has been on the show since the beginning, and her fashion-forward style and silly attitude make her a lot of fun to watch. Not to mention, her love life is also a driving force of the series. Heather began dating her now-fiance, HGTV star Tarek El Moussa, on Season 2, and we have a feeling their engagement (and maybe even wedding!) will be televised on the series. Both Season 2 and Season 3 ended with one of the cast members marrying in an over-the-top setting. (Raise your hand if you remember Christine Quinn's gothic-chic winter wedding or Mary Fitzgerald's swoon-worthy affair.)
For fans of Heather who want to know what she was like before she became a star on "Selling Sunset," you've come to the right place.  Keep reading to find out what Heather was like before she joined The Oppenheim Group. 
Heather Rae Young was a Playboy model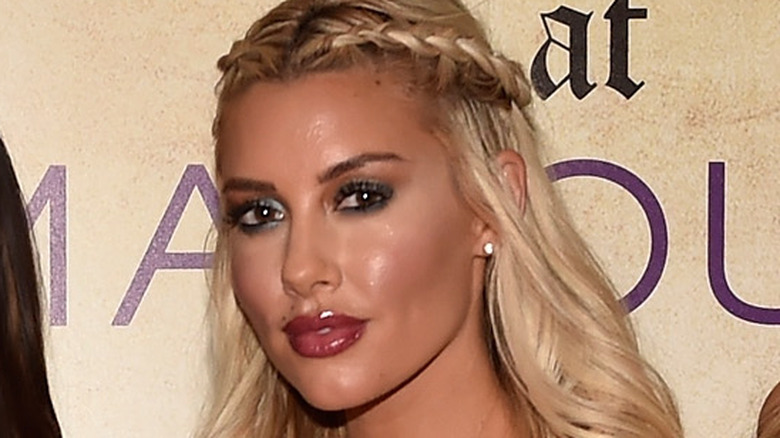 David Becker/Getty Images
Wondering what "Selling Sunset" star Heather Rae Young was doing before she became reality TV famous (and Tarek El Moussa's significant other)? We did some digging and got the inside scoop on the leading lady. It turns out, she's no stranger to the cameras. 
Before becoming a household name, Heather used to model for Playboy. In 2010, she was Playboy magazine's Miss February and opened up about the experience in a May 2020 interview with the publication. Heather shared how the pictorial changed her life. She told Playboy, "It changed my life for the better. I would never take it back. I believe everything happens for a reason. I really, truly do. If I hadn't posed for Playboy, I wouldn't have met the people who led me to where I am now. Playboy got me used to being in front of crowds and being good on camera. Meeting fans as a Playmate prepped me for the fans I have now, from the show. It made me realize a lot of celebrities don't want to say hi to fans or give them the time of day, but I realized through Playboy that these people may never meet a Playmate again. So I talk to everyone. I take photos with everyone. It has changed my life."
It's safe to say that Heather's modeling career helped propel her rise to stardom.
Heather Rae Young had a serious boyfriend before meeting Tarek El Moussa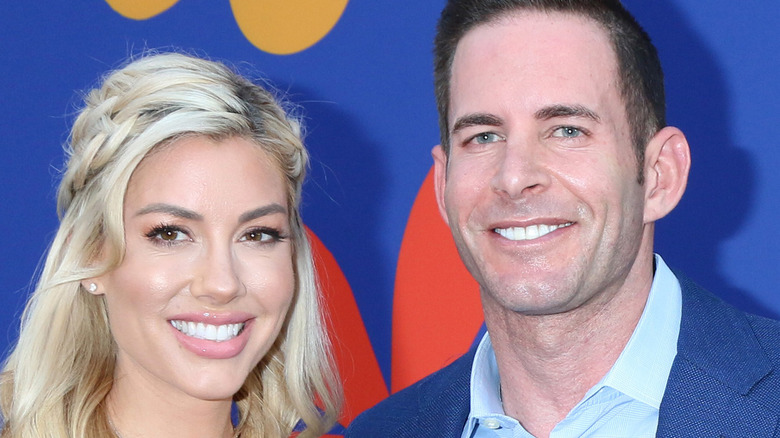 Shutterstock
What was Heather Rae Young's love life like before she became reality TV famous? For those who've watched "Selling Sunset" from the get-go, you may remember that Heather was in a pretty serious relationship before she met Tarek El Moussa. 
In Season 1 of the show, Heather is pretty open about her relationship with a hockey player named Nick Ebert. She even gets in some hot water with her boss when she takes a call from her boyfriend while at a showing. According to House Beautiful, the pair had been long distance because Nick had been scouted to play in Sweden and then Slovakia, and it was taking a toll on the relationship. 
Heather was dating Nick when she first met Tarek, too, per House Beautiful. Tarek star introduced himself to Heather on the Fourth of July in 2019 when the pair were both docked at Woody's Wharf in Newport Beach, California, per Page Six. While Heather was still seeing her pro hockey player boyfriend, the chemistry was instant with Tarek, and she eventually broke things off to be with the HGTV star. The rest, as they say, is history.