Why Heather Rae Young Doesn't Regret Posing For Playboy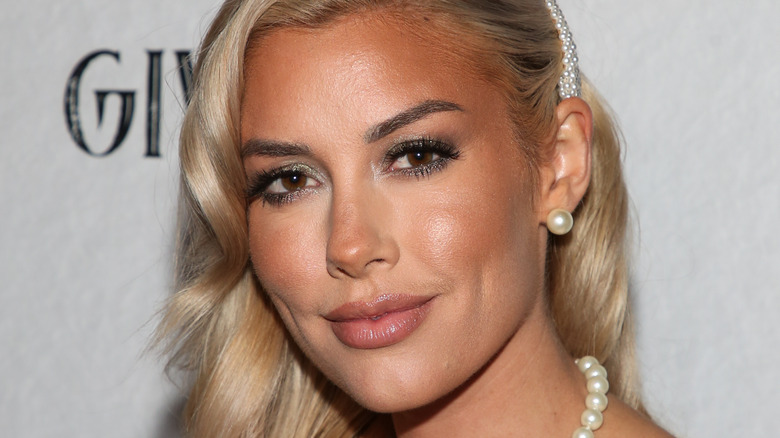 Paul Archuleta/Getty Images
Heather Rae Young is one of the hottest names in the reality television world and she's got a fan in us. As many know, she stars alongside Chrishell Stause in the Netflix hit "Selling Sunset," which follows a group of women realtors who slay the real estate game. We're not going to lie; their commission checks make us just a tad bit jealous. The show began in 2019 (via IMDb), and we love it so much that we're just sitting and eagerly awaiting the more seasons to come!
The show has awarded Young and her cast with plenty of fame, and it also connected her with HGTV star Tarek El Moussa. The pair made their first public appearance in July 2019 and it's been a whirlwind since. Heather has even made nice with Tarek's ex, Christina Haack, and she was quick to sing her praises on Mother's Day. Speaking of sweet posts, the couple announced their engagement in July 2020. "This was the best day of my life!! This moment when @therealtarekelmoussa got down on one knee & asked me to spend the rest of my life with him," Heather wrote in an Instagram post. "SO much to tell you guys, I'll give you the inside scoop throughout the next few days on how I was feeling throughout the weekend."
That said, Heather has come a long way. Keep scrolling to find out more about her Playboy past and why she has no regrets.
Heather Rae Young is proud of her Playboy past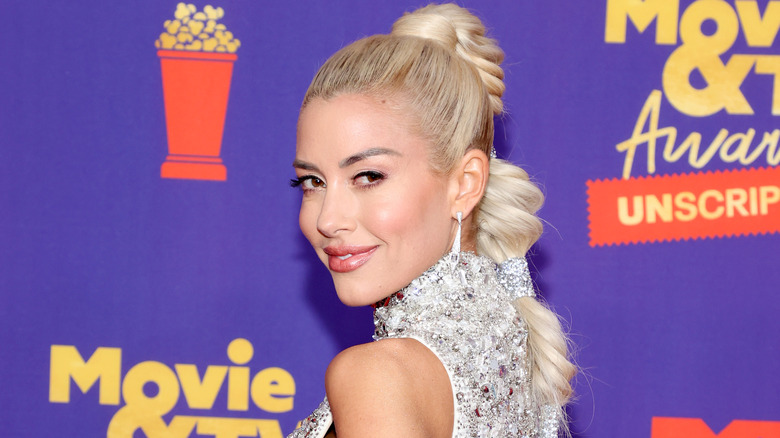 Amy Sussman/Getty Images
Many celebrities have graced the pages of "Playboy." While some may call it a wrong decision in their careers, others, like Heather Rae Young, have no regrets. Young is best known for her real estate expertise, but her first big break in Hollywood came in 2010. According to Playboy, that's when the blond beauty landed a spot in the magazine as Miss February. (Sidenote, she did another shoot with the publication in 2009.) When asked how the magazine shaped her personal life and career, Heather had nothing but glowing reviews, stating that it changed her life "for the better," and she would "never take it back." 
"I believe everything happens for a reason. I really, truly do. If I hadn't posed for PLAYBOY, I wouldn't have met the people who led me to where I am now," she told the publication. "Playboy got me used to being in front of crowds and being good on camera. Meeting fans as a Playmate prepped me for the fans I have now, from the show. It made me realize a lot of celebrities don't want to say hi to fans or give them the time of day, but I realized through Playboy that these people may never meet a Playmate again." Young also shared that she felt "empowered" after posing nude and celebrating her body and choices. 
We've got to admire her for sticking to her choices and living life her way!