How Many Grandchildren Does Willie Nelson Have?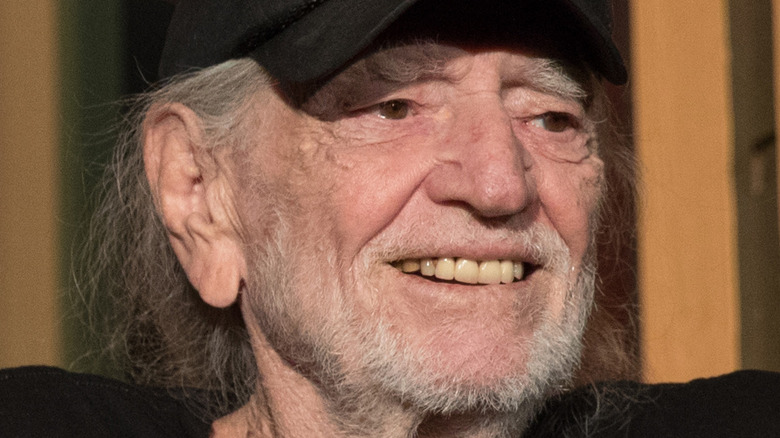 Rick Kern/Getty Images
Willie Nelson is a classic country singer known for his hits "On the Road Again" and "Hello Walls," along with countless others. Nelson was born in Texas in 1933, making him 88 as of this writing — however, getting older hasn't seemed to slow the musician's career down. Alongside his hits, Nelson is also an activist frequently associated with marijuana and the legalization of it. He has also dabbled in TV, appearing in everything from "Half Baked," "The Simpsons," and "The Colbert Report."
As for Nelson's personal life, he has been married four times and has been with his current wife, Annie D'Angelo, since 1991. Before his marriage to D'Angelo, Nelson had five additional children from two previous marriages — Lana, Susie, and Willie "Billy" Hugh Jr. with Martha Matthews, and Paula Carlene and Amy Lee with Connie Koepke. Nelson's second wife was Shirley Collie in 1963, although the pair had no children. Then in 2012, Nelson discovered he had a daughter Renee with his "Stagecoach" co-star Mary Haney. 
So, with eight children spanning several decades, many are left wondering how many grandchildren Willie Nelson truly has — we reveal that number below.
Willie Nelson is a great-grandfather, too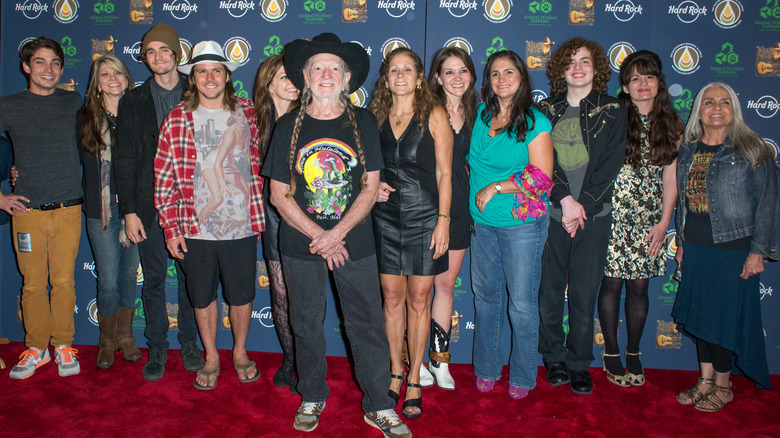 Mike Pont/Getty Images
Willie Nelson revealed more about his extensive family tree in his 2012 autobiography "Roll Me Up and Smoke Me When I Die: Musings from the Road," specifically about discovering his great-grandchildren with Mary Haney. From that relationship, Nelson has a granddaughter Noelle, and a great-granddaughter Jordan. "I consider them as much a part of ­Willie Nelson and Family as I do my other children," he penned about the discovery, per Express.
With Nelson's first marriage to Martha Matthews, their son Billy had a daughter Raelyn before his death in 1991. Raelyn went on to have three children, adding to Nelson's great-grandchildren. Nelson is also a grandfather through his daughter Lana, who has a girl named Rachel. Then there's daughter Amy Lee — from his marriage to Connie Koepke — who gave birth to Nelson's grandkids Lukas Autry and Jacob Micah.
While his web of marriages and children may get confusing, Nelson has five recorded grandchildren and four great-grandchildren in total. And the star loves his family dearly, telling The Daily Texan in March, "I'm proud of my (kids). Everybody in the family is tough as nails, and they've come up the hard way, but they've become good human beings."