Inside Willie Nelson's History With Marijuana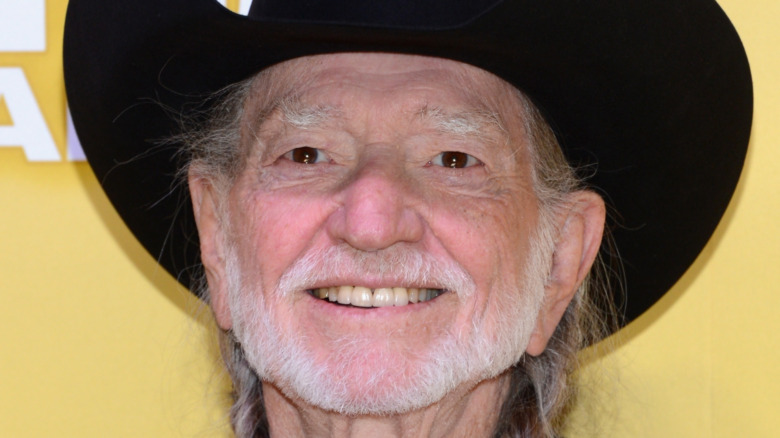 Jason Kempin/Getty Images
When we think about stars who love marijuana, a handful of names come to mind. There's Cheech and Chong, of course. Snoop Dogg, naturally. And then, the granddaddy weed lover of all time; Willie Nelson. That said, the country legend had everyone talking in late 2019 when he announced he was done with smoking after experiencing "breathing issues," per USA Today. People literally freaked out. 
But not to worry; Willie's son Lukas Nelson (a talented musician in his own right), clarified his father's statement. As he wrote on Twitter in December 2019 (the tweet has since been deleted), "There is a lot of articles going around saying my father is no longer smoking weed. It's almost 2020, how people ingest cannabis has changed. Between vaping, edibles, gummies, drops, etc. I think it's safe to say Willie will never stop enjoying Mary Jane!" Well, now that we've cleared that up, we can rest easy. In all seriousness, Nelson has become a major proponent of the legalization of marijuana, launching a cannabis convention (via Austin360), and his own line of products called Willie's Reserve. As the website for his cannabis line reads, "Willie Nelson has never made any bones about it. The cannabis culture is a way of life for him. And he has always operated under a simple philosophy: my stash is your stash."
Nelson's history with marijuana spans more than six decades, so you could stay "The RedHeaded Stranger" has literally smoked it all. "Roll" down to discover more.
Willie Nelson smoked his first joint in 1954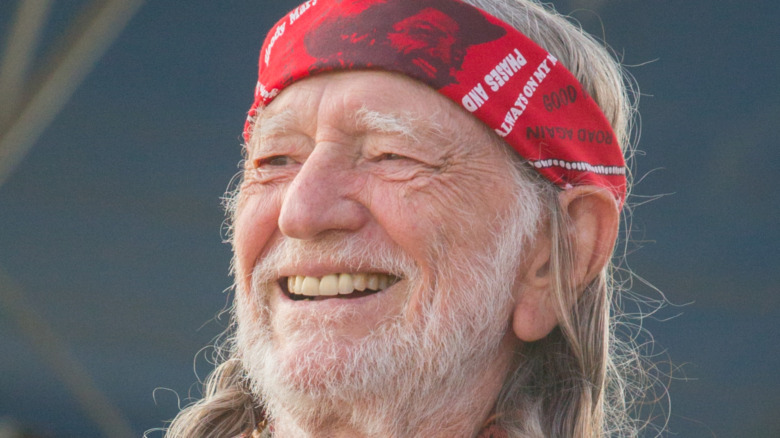 Shutterstock
Willie Nelson has been smoking since the 1950s, per USA Today, enjoying cannabis products exclusively since 1978 when he gave up cigarettes and alcohol, per Rolling Stone. In fact, in 2019, Nelson told Rolling Stone that marijuana literally saved his life. "I wouldn't have lived 85 years if I'd have kept drinking and smoking like I was when I was 30, 40 years old," he told the outlet. "I think that weed kept me from wanting to kill people. And probably kept a lot of people from wanting to kill me, too — out there drunk, running around."
The Sun called Nelson "America's most legendary stoner," and they are so right. During the pandemic, Nelson quarantined on his 700-acre ranch in Texas' Hill Country, where, as he told the outlet, he has, "Not been up to much. Playing a little golf whenever the weather lets me. Mainly just hanging out." Nelson also admitted to sampling his Willie's Reserve products, saying, "Oh, absolutely! I'm the chief taster of everything."
These days, the music legend prefers vaping his cannabis. Although, per The Sun, he's a fan of his fourth wife Annie D'Angelo's cannabis-infused chocolates. "They're fantastic," he said. "Annie's really good at that . . . and all the girls up in Colorado working with the Reserve."