The Dawson's Creek Star That You Didn't Remember Was On Criminal Minds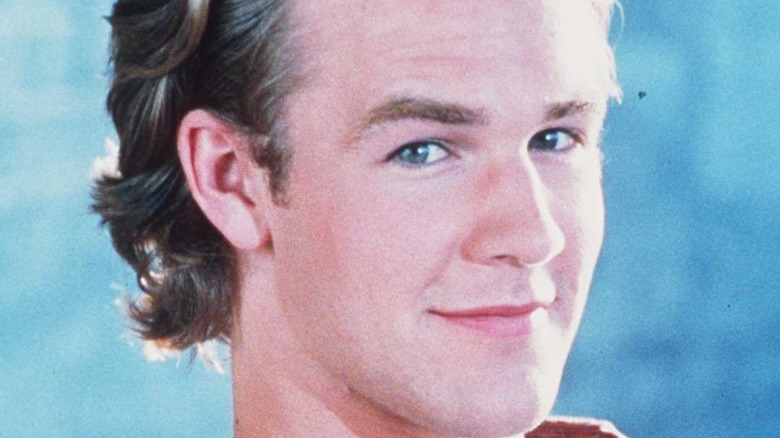 Getty Images
"Criminal Minds" aired more than 300 episodes, and over that time there were a slew of memorable actors who appeared as killers tracked down by the FBI profilers. Tim Curry, who previously portrayed the clown Pennywise in the original adaptation of Stephen King's "IT," played the "Prince of Darkness" on the CBS procedural, per Screen Rant. There were also a host of former child stars who popped up as the "UnSub" — the unknown criminal — on the hit series. Frankie Muniz of "Malcolm in the Middle" fame played against type when he played a character who suffers irreversible PTSD after seeing his girlfriend get killed in Season 3. Ben Savage, the star of "Boy Meets World," played a psychopath during a rare flashback on the long-running CBS crime show. And these were only a couple of the actors who appeared on the show as murderers.
"Dawson's Creek" alum Meredith Monroe (who played Andi McPhee on the teen soap) had a recurring part on "Criminal Minds" as Haley Hotchner, and appeared in 16 episodes from 2005 until 2013, per IMDb. Unlike the previously mentioned guest stars, Monroe did not portray a serial killer on the show — but her former "Dawson's Creek" co-star did. Here's the scoop.
How James Van Der Beek found compassion for his 'dark and evil' character
James Van Der Beek, who is best-known for playing Dawson Leery on "Dawson's Creek," showed up for an unforgettable two-episode arc on "Criminal Minds" in 2007. The episodes were titled "Revelations" and "The Big Game," and were centered around the Behavioral Analysis Unit (BAU) tracking down the eerie serial killer played by Van Der Beek. The "Don't Trust The B in Apartment 23" star had a lot on his plate as he took on the role of three characters.
Originally, the BAU thought Van Der Beek's Tobias Hankel was an eyewitness to a murder, but he turned out to be much more, per TV Insider. Tobias had Dissociative Identity Disorder (DID), and as a result had multiple personalities — one of which was his own abusive, religious fanatic father Charles (the other was Archangel Raphael). "What I always forget when I play characters that are really dark and evil is that there's a lot of pain underneath that," Van Der Beek told TV Insider in 2020 while reflecting on his role. Tobias was at the mercy of Charles, who made him commit the heinous acts in the name of religion. Van Der Beek developed empathy for Tobias, and conveyed that in the role. "The reason multiple personalities form is it's a coping mechanism," the actor said. "It's almost always as a result of relentless abuse." 
Keep reading to find out why Van Der Beek was initially nervous to take the part.
James Van Der Beek had to go to dark places for the role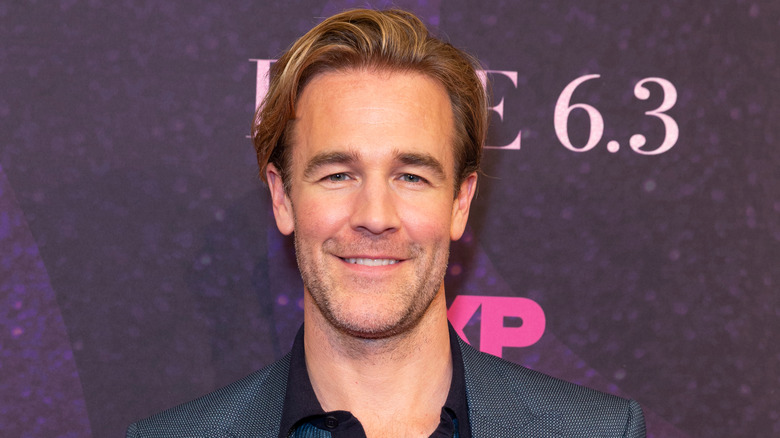 Shutterstock
James Van Der Beek's Tobias/Raphael/Charles role wound up being one of the most legendary UnSubs on "Criminal Minds" and was referenced multiple times throughout the show's run, per Cinema Blend. Even though he had previously established himself as a bonafide star on "Dawson's Creek," the actor was nervous to take on the part in an episode which aired immediately after the Super Bowl XLI. He was not given the script beforehand, and only knew the character had Dissociative Identity Disorder. "I immediately felt a little bit afraid because I was like, 'This is a very big stage and a very tricky thing to pull off,'" he recalled to TV Insider in 2020. "It was something I had never done before. So there's that feeling of walking a high wire," he added.
In 2015, Van Der Beek would join another edgy police procedural, but this time played a good guy as Elijah Mundo on "CSI: Cyber." "It's this whole new world of all these dark places on the Internet," he told CBS in 2014 before the show's release. "We are drawing a lot from the technical advisers who are actually in this line of work and doing this kind of thing," Van Der Beek added.