The True Meaning Of 'Don't Go Yet' By Camila Cabello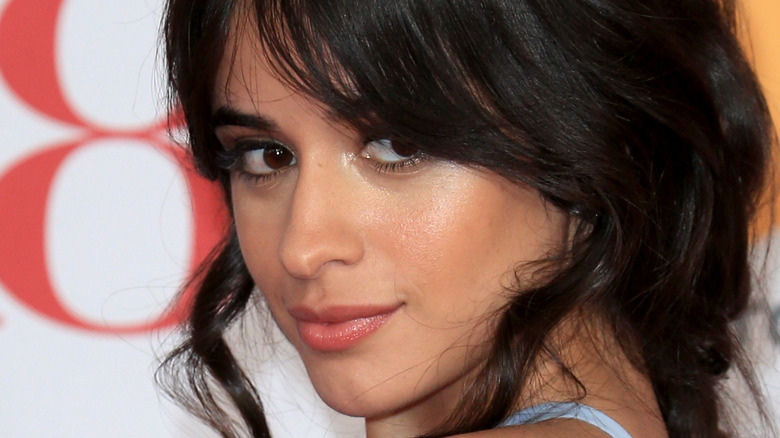 Shutterstock
Camila Cabello has definitely made herself a household name. The Cuban-American singer and songwriter first got her start as a member of the girl group Fifth Harmony, which formed on the hit talent competition show "The X Factor" back in 2012, per The New York Times. While Fifth Harmony was known for putting out hits, Cabello shocked everyone when she decided to branch out and start her own solo career. The move caused tension with her former bandmates. 
According to The New York Times, Cabello tries her best to not talk about the split, telling the outlet, "I think there's a healthy amount of space you need to give certain things." Even though Cabello's decision to go solo burned some bridges, everyone in the music industry can agree that she's basically the modern-age Justin Timberlake. Her solo career has taken off, thanks to her putting out numerous award-winning hits, such as her 2019 record "Romance." 
Now in 2021, the young superstar is continuing to release must-play hits. Her recent single "Don't Go Yet" is already becoming a huge sensation. Why? Well, because of the meaning behind the song. Want to know what this easy-to-move-to song is really about? We did some digging to find out what inspired Cabello to write this total bop. Keep reading to learn everything there is to know about "Don't Go Yet."
Camila Cabello says 'Don't Go Yet' will 'manifest collective joy'
Camila Cabello's Latinx-inspired bop, "Don't Go Yet" came out on July 23rd (with a music video dropping on July 30) and it's been taking over the charts ever since. So, if you're curious about the song's meaning, you've come to the right place. Cabello opened up about the song with Apple Music's Zane Lowe (via People), where she said that she said she "loves being Latin" and that "Don't Go Yet" is reflective of her Latin-American roots. She revealed, "I want it to be that kind of family affair selfishly, because it would make me happy. It would make my life better and that's what I want, so that's really what I was trying to manifest with this whole album."
She then went on to explain that due to the pandemic and the hardships that have come throughout the last year, she hopes her song can "manifest collective joy." She told Lowe, "I think 'Don't Go Yet' is just sonically and melodically just me being free. I think being in Miami for so long and having more family around me and speaking Spanish more just kind of brought me back. I think my roots went deeper in a way that I really needed."  
Her new music is inspired by 'family and food'
During a July interview with Apple Music's Zane Lowe, Camila Cabello opened up about her new song "Don't Go Yet" and said that reason for writing the flavorful song was to "connect" with people and make them "truly happy." She said,  "I was just like, 'I just want to connect today with the people in this room.' And I think that really showed itself in the music," I think this was a chance for me to really consciously work on and invest in what I think makes me and human beings truly happy, which is your relationships and your connection to the people around you."
She also went on to talk about what inspired the rest of her album, which will be released later on in the year. She said, "This whole album to me was inspired by two things: family and food. Your family by blood, but also your chosen family. Who you want to break bread with. Who you want to sit at the dinner table with, cook a meal for, get wine-drunk with, and dance in the living room with." She continued, "To me, those are the moments that make me glad to be alive, those moments of collective joy and true vulnerability and connection with other people."
That joy can definitely be felt in the "Don't Go Yet" music video, which includes dancing, dining, and more. We can't wait to hear the rest!