The True Meaning Behind 'Dear Ben' By Jennifer Lopez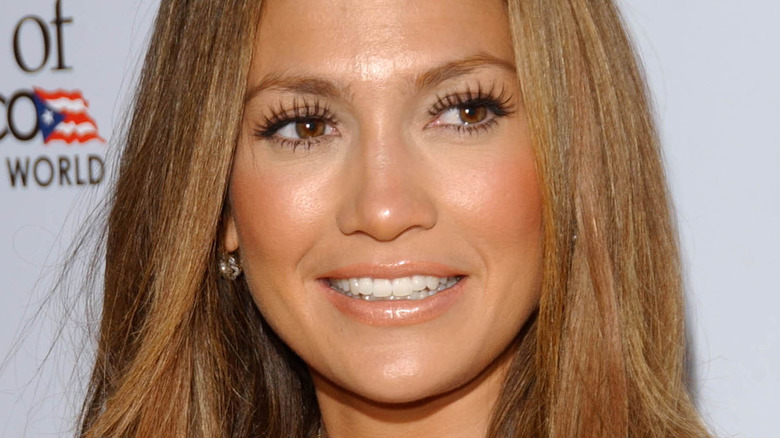 Shutterstock
If you're thrilled by Jennifer Lopez's reunion with Ben Affleck, then there's a good chance that you've been gobbling up every detail about their rekindled romance. You might also be re-listening to your favorite J-Lo tunes from the time when the stars first found love with each other. For instance, have you put on "This Is Me... Then" lately?
Released back in 2002, Lopez's popular collection features hits like "Jenny from the Block" and "All I Have." Cosmopolitan notes that, at the time, she "dedicated her 'This Is Me... Then' album to Ben as a way to celebrate their engagement." While a lot has happened between then and now — such as her relationship with (and split from) Alex Rodriguez, his relationship with (and split from) Jennifer Garner, and plenty of other amazing songs from the singer — in May, Lopez took to Instagram to admit, "All of my albums are very special to me, but 'This Is Me...Then' is my favorite album I've ever done..."
Lopez also opened up about the album during an interview with Apple Music 1's Ebro Darden (via Us Weekly), saying, "When you go back and hear that, you hear the purity and the love there ... Some things do last forever." What has also lasted is the fascination around one particular song: "Dear Ben." Obviously written about Affleck, it happens to reveal so much about how Lopez once felt about him. Read on to find out what those feelings were.
Jennifer Lopez was honest about her feelings on 'Dear Ben'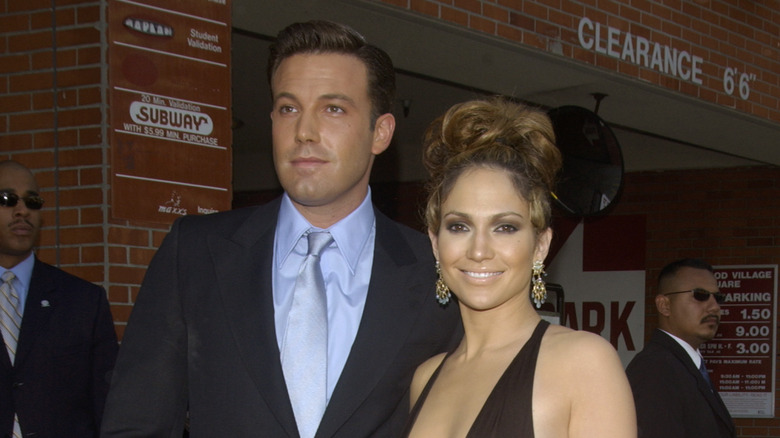 Shutterstock
According to Genius, "Dear Ben" from "This Is Me...Then" was originally called "Perfect," which gives us a pretty clear hint as to how she felt about the subject of the song. Indeed, it was "considered a proclamation of Lopez's love for [Ben] Affleck to the media, and has been described as the album's glowing centerpiece," per Genius.
"I just can't control myself / I can't be with no one else / It seems I'm addicted to the way you like to touch me," Lopez sings in the first verse, opening up about how into Affleck she really was. She then adds, "I don't think they understand / Why I love at your command / From the words you speak / So deep our bodies meet, I had to have you." 
Lopez is just as open in the chorus when she continues by singing, "I love you, you're perfect / A manifestation of my dreams." In the second verse, she also tells Affleck, "Baby, you're so complete / I write this song to let you know / That you will always be to me / My lust, my love, my man, my child, my friend, and my king." Obviously, Lopez was seriously smitten with Affleck. That's why the song created a buzz back then and why it's creating a buzz again now that the stars have found their way back to each other.
Fans are still swooning over Jennifer Lopez's 'Dear Ben'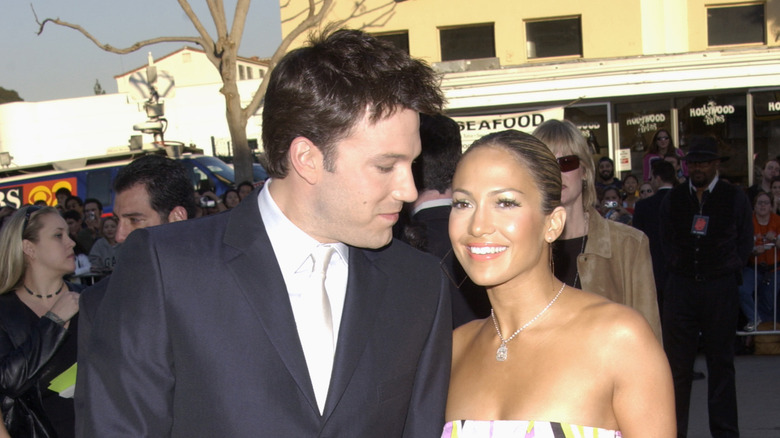 Shutterstock
"Dear Ben," Jennifer Lopez's super-honest song about Ben Affleck, has been making her fans swoon for years. As one listener explained on Twitter, "This song really does everything for the hopeless romantic in me." However, ever since the rumors of a revived romance started buzzing, the public has been looking back (and listening to) the special tune. As another Twitter user noted, the song is "hitting on different levels now."
Others have also been pointing out how poignant the song is when you consider recent swoon-worthy developments, with one person tweeting, "I was always a fan of it ... it was always him. Love that for them." Someone else added, "Yesssss I love it @jlo, I want 'Dear Ben' ... the song to be your live happily ever after. Happiness looks good on you."
While those sentiments are certainly sweet, another fan feels like Lopez and Affleck's reunion could be the potential inspiration that's needed to spark an equally epic follow-up album, tweeting, "Give us another 'This is me... Then!' Give us 'Dear Ben.'" The user then ended their message with what most people surely want for the popular singer, writing, "Be happy, Jennifer..."