Did Meghan Markle Just Lay The Groundwork For Starting A Media Empire?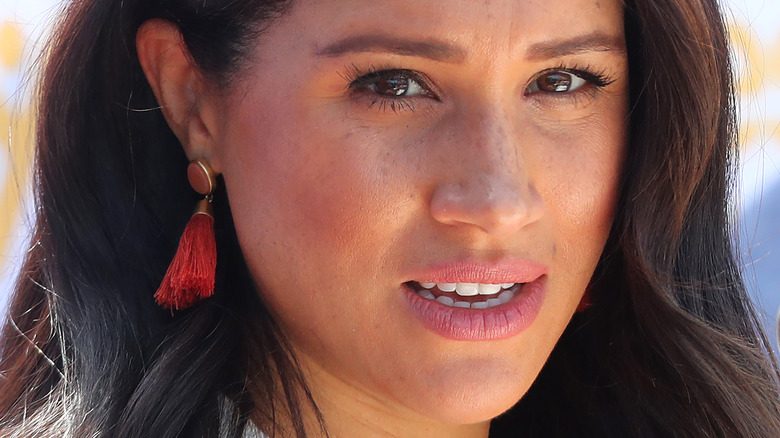 Chris Jackson/Getty Images
Before Meghan Markle met and fell in love with Prince Harry and became the Duchess of Sussex, she was a television star on the legal drama "Suits." And while she might not have had the same A-list status as some celebrity philanthropists like Angelina Jolie, she still made an effort to be as involved as possible in humanitarian work, per BBC News. She worked with the UN's Women's Political Participation and Leadership initiative, visited India with World Vision, and started a global conversation about period poverty during a trip to Africa in 2017, per Time.
But it wasn't until she married into the royal family that Markle gained a big enough platform to really bring attention to the charitable causes close to her heart. And now that the Duke and Duchess of Sussex have their own charitable foundation with Archewell, along with multi-million dollar deals with Netflix and Spotify, there's some speculation that this former television star is laying the groundwork for perhaps her biggest move yet. 
In fact, Markle's reported next move is so big that some people are even calling her the next Oprah Winfrey. To find out why, keep reading below!
Meghan Markle is turning into television royalty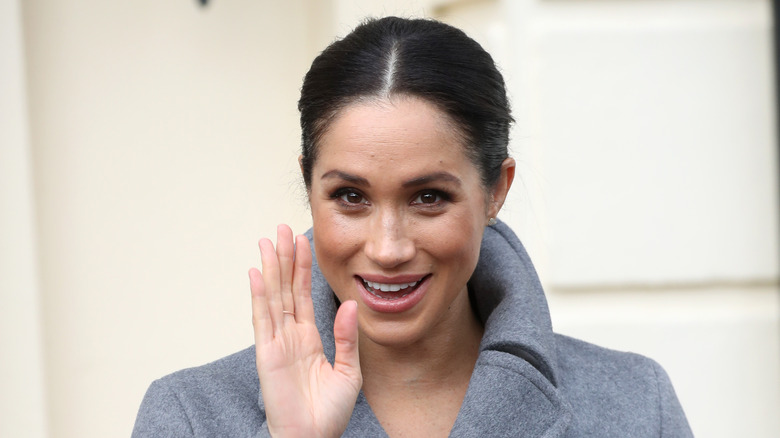 Chris Jackson/Getty Images
Meghan Markle is not only an actor, a royal, and a philanthropist, but she might also be one of the most PR-savvy celebrities in the entertainment world. For her 40th birthday, Markle revealed her most ambitious project yet: a campaign branded 40 x 40 to help women get back into the workforce, per NBC News.
According to the Daily Mail, PR guru Andy Barr thinks that the Duchess of Sussex is setting herself up to become bigger than Oprah and the Obamas combined. He said that he thinks Markle is "looking to take Oprah's crown" and that along with Prince Harry, the royal couple might be "bigger than their A-list peers who are floating around Hollywood right now."
That's not bad for a girl who grew up in Los Angeles with a mission from the start, along with a little determination. As she told Larry King in an interview in 2013 (via Insider), "Someone said to me a long time ago, don't give it five minutes if you're not going to give it five years." Whatever's next for Meghan Markle and Prince Harry, they're sure to give it their all.