This Is What Happened To Jarrod Schulz After Storage Wars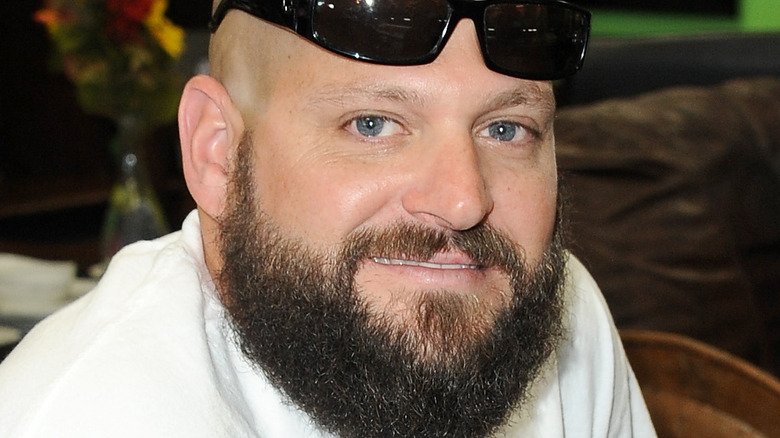 Albert L. Ortega/Getty Images
Jarrod Schulz became a fan-favorite on the popular A&E series "Storage Wars" when he joined back in 2010 alongside his then-partner Brandi Passante. The two were well-known for their constant bickering and fiery bidding style but charmed fans nonetheless. According to the Orange County Register, the former couple already dabbled in storage auctions before appearing on "Storage Wars."
Jarrod's aunt managed a self-storage facility, which led him into the business of bidding on abandoned storage units and then selling anything lucrative he found inside. Jarrod and Brandi even opened their own second-hand store, called Now and Then, to sell their findings. It was through their store that the couple was discovered by "Storage Wars" producers and invited to join the cast. Jarrod recounted to the Orange County Register the exciting moment that he and Brandi were discovered, saying, "They asked me, 'Who's the girl up front? Would she mind being on TV?'"
Stardom has had its ups and downs for Jarrod. For starters, he has been far more in the public eye than he would sometimes like. "Our style of living has definitely gone up," he told the Orange County Register. "We'll go to a restaurant and the chef will send us out something special." He added that neither he nor Brandi aspired to become TV stars and that they have had to deal with "very dramatic changes." Keep scrolling to find out what Jarrod has been up to since leaving "Storage Wars."
Jarrod Schulz leads a busy life following Storage Wars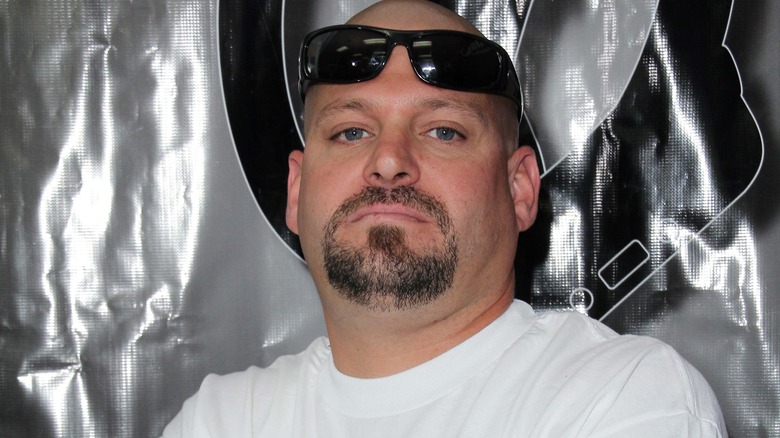 Shutterstock
Both Jarrod Schulz and his ex-partner Brandi Passante left the hit reality show "Storage Wars" after four seasons. The reason for their departure was to pursue their own spin-off, "Brandi & Jarrod: Married to the Job." In a press release given at the time, A&E described the spin-off: "After 15 years together, Brandi and Jarrod finally decide to tie the knot, and they approach wedding planning in a way that only they could: with a little love, a lot of bickering and constant detours along the way."
The spin-off proved to be short-lived, as did Brandi and Jarrod's relationship. When the parents-of-two rejoined the cast of "Storage Wars" for Season 13, fans discovered that they had split up back in 2018 (via TV Shows Ace). Despite their breakup, Brandi and Jarrod were still able to get along well enough to continue bidding at storage locker auctions on the reality show.
In between spin-offs and breaking up with Brandi, Jarrod has worked hard as a businessman, running his own apparel company by the name of Outlaw Apparel (via Heavy). In addition to offering a selection of headwear, the company sells clothing for men, women, and children. He has also found love in his life again and is currently dating Rochel Beckman (per Reality Tidbit). Although Jarrod tends to keep his life private, he has shared a number of selfies with his girlfriend on social media.
Jarrod Schulz has faced domestic violence charges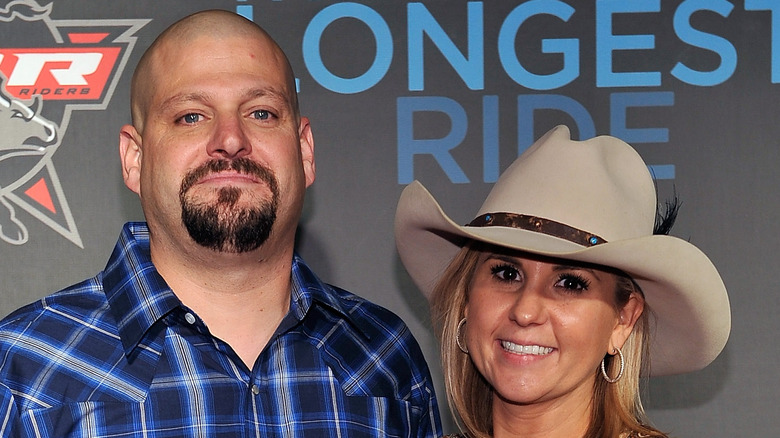 David Becker/Getty Images
It seems that despite breaking up with his ex Brandi Passante, Jarrod Schulz hasn't been able to completely break ties. Back in May 2021, TMZ reported Jarrod was charged with misdemeanor domestic violence battery after allegedly pushing his ex while at a bar in Orange County. According to law enforcement sources, Brandi and Jarrod got into a heated argument that led to Brandi telling Jarrod to leave. This seemed to cause Jarrod to react angrily, and he allegedly proceeded to yell at Brandi and her group of friends as well as push her a couple times. He left before the police showed up, but was questioned a few days later. While Jarrod denied Brandi's version of events, the Orange County DA's Office still decided to pursue criminal charges. As of now, there are no further developments.
Fans of "Storage Wars" may have been surprised to learn that one of their favorite former couples was heading down such an unpleasant path. However, while the couple has kept their breakup more or less under wraps, there have been signs that things aren't as amicable between them as one would hope. Ahead of the Season 13 premiere of "Storage Wars," Brandi posted a promo image from the show to her Twitter account and pasted a demon emoji over Jarrod's face. In the premiere, she also called him an "idiot" for overbidding on a storage locker (via Screen Rant).
If you or someone you know is dealing with domestic abuse, you can call the National Domestic Violence Hotline at 1−800−799−7233. You can also find more information, resources, and support at their website.