The Real Reason Ben Affleck Was Banned From A Vegas Blackjack Table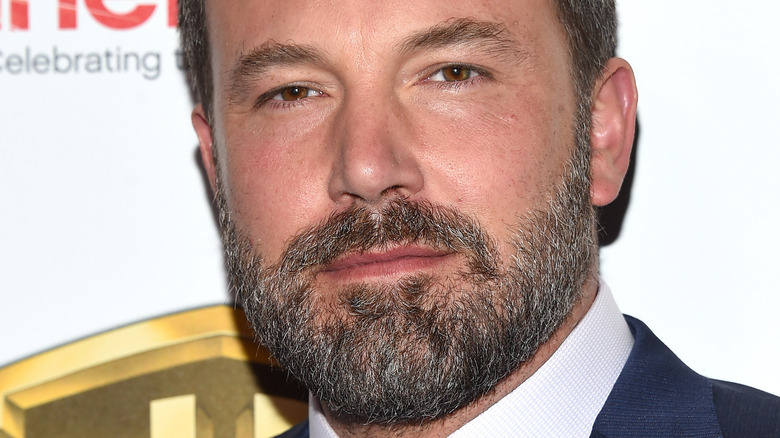 Shutterstock
Ben Affleck is certainly a man of many different talents. He's one of the biggest names in the entertainment industry and has juggled the roles of  actor, producer, writer, and director. On top of that, he's also a father of three, whom he shares with ex-wife Jennifer Garner. Even though he has certainly made plenty of headlines for his personal life and some of his past struggles, Affleck is still regarded as one of the most talented people in Hollywood — both on and off camera.
While managing to win back ex-fiance Jennifer Lopez after two decades is certainly an accomplishment worth bragging about, Affleck has another hidden talent that many people don't know about. But it's also a skill that got him kicked out of Las Vegas' Hard Rock Hotel and Casino back in 2014. To find out what Affleck did to get in trouble at the popular resort, keep reading below.
Ben Affleck was too good for the Hard Rock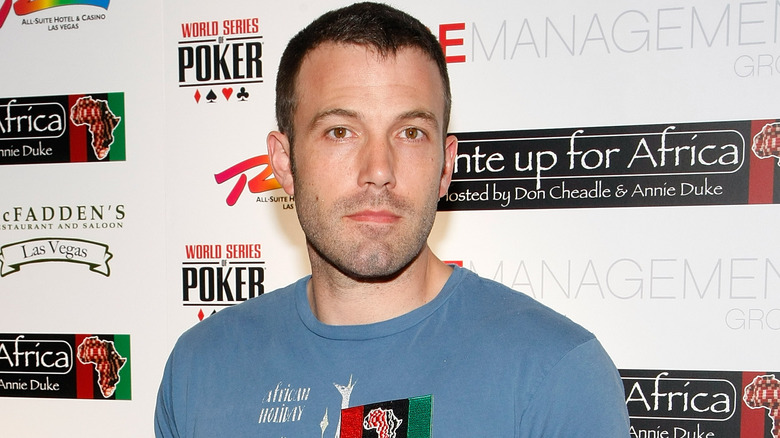 Ethan Miller/Getty Images
In an interview with Details in 2014, Ben Affleck admitted that he was banned from playing blackjack at the Hard Rock Hotel in Las Vegas after he was accused of counting cards. And while there are some people out there that would hide in shame over getting caught, Affleck was quite proud of it.
While counting cards is not an illegal practice, it is certainly frowned upon in many casinos across the country. When asked about what had happened, he told the publication, "That is true. I took some time to learn the game and became a decent blackjack player. And once I became decent, the casinos asked me not to play blackjack." He continued, "I mean the fact that being good at the game is against the rules at a casino should tell you something about a casino." He added that while he was not escorted out of the casino, he was told to try other games instead of blackjack.
So, has Affleck continued playing blackjack at other casinos, or did the mishap at the Hard Rock give him a scare? Keep reading below for his explanation.
Ben Affleck's not ashamed of his past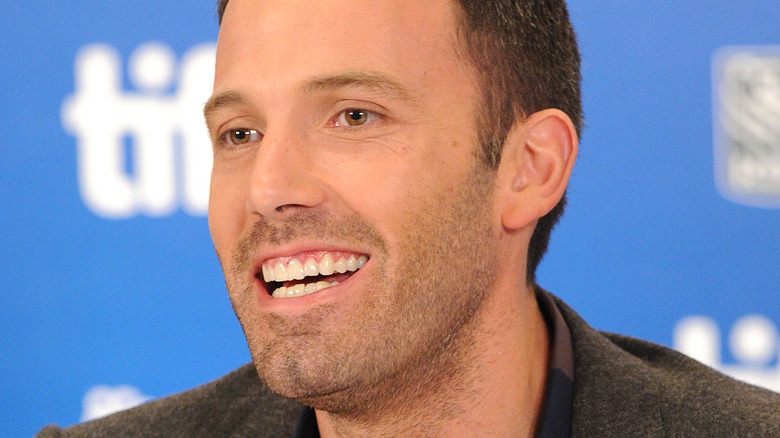 Jason Merritt/term/Getty Images
In the same interview with Details, Ben Affleck said the only reason why casinos are so scared of him is because he's spent a lot of years studying the game of blackjack. "I don't bet on football games, and I don't gamble at all, really, outside of that. But I knew with blackjack that there's a way you can improve your odds," the actor explained. "And so I started trying to learn. And then I just got to a point in my life where I'm like, 'If I'm going to do something, I'm going to try and do it really well.'"
In other words, blackjack is just something Affleck is extraordinarily good at — just like acting, producing, directing, and winning the heart of one of the biggest pop stars on the planet. Affleck isn't scared to hit the tables in Las Vegas, even after getting in trouble at the Hard Rock, as he was spotted at the Wynn Resort and Casino in Las Vegas with none other than Lopez's mother, Guadalupe Rodriguez, according to Page Six. The outlet reported that he did indeed return to the blackjack table during the outing. With that said, it certainly looks like Affleck is a high roller again.