The Real Reason Meghan Markle's 40x40 Initiative Is Being Slammed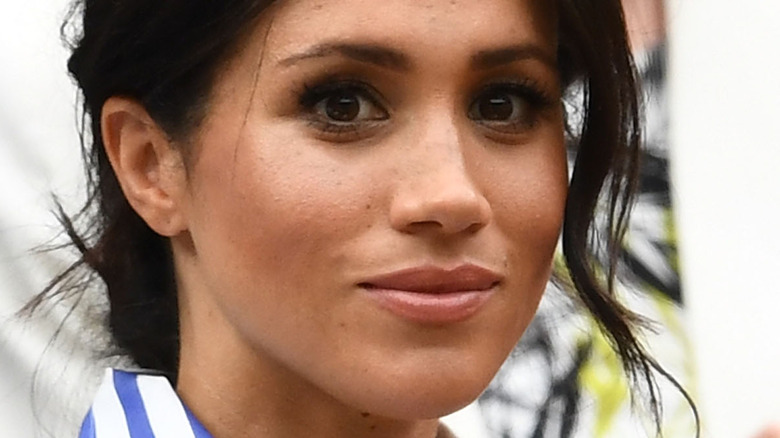 Clive Mason/Getty Images
In honor of her 40th birthday, Meghan Markle launched a new initiative called 40x40 via the Archewell website. Capitalizing on the number 40, Meghan asked 40 of her closest girlfriends to donate 40 minutes of their time helping women who are trying to rejoin the work force after COVID-19 caused them to lose their jobs. "Over two million women in the U.S. alone, and tens of millions around the world have lost their jobs due to COVID. And I think if we all do it, and all commit 40 minutes to some sort of act of service, we can create a ripple effect," Meghan said in a video that was shared on August 4. 
Meghan teamed up with actor Melissa McCarthy for the launch, and got several of her other friends involved, too. According to Entertainment Tonight, Hilary Clinton, Priyanka Chopra, and Ciara have all committed to the 40x40 initiative — and they all posted about it on social media. Meghan seemed to receive a great amount of positive feedback from many of her celebrity friends, but she's also getting some criticism. Keep reading to find out why some people are slamming Meghan — and her 40x40 initiative.
Is Meghan Markle's 40x40 initiative patronizing toward women?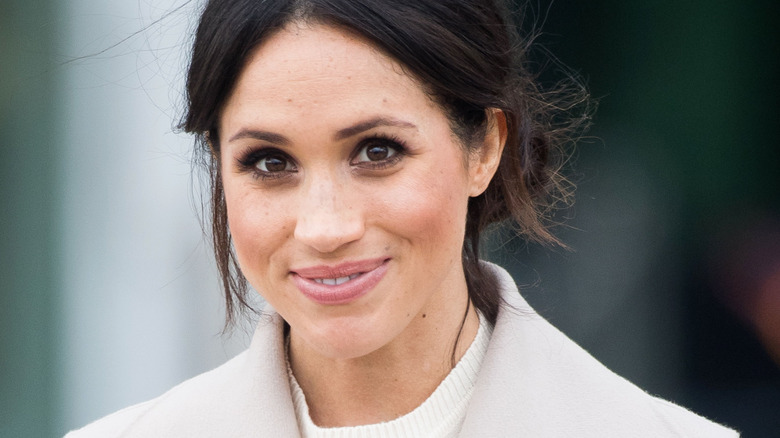 Shutterstock
According to Express, Daily Star columnist Dawn Neesom spoke out about Meghan Markle's 40x40 initiative, calling it patronizing. In an interview with talkRADIO, Neesom explained her feelings on Meghan's newest project. "Once upon a time there was a gorgeous princess who was living in this mansion in California who decided she was going to be a fairy and [patronize] and lecture ordinary working women. I have never heard so much guff in my entire life. I would love Meghan just to once genuinely use her position to help women," Neesom said, according to Express. "She has 40 of her best friends, like Clinton, and Adele and Princess Eugenie to spend 40 minutes of their precious time – and let's face it, most of them are unemployed – to lecture ordinary women, on how to get themselves back into the workplace," she continued.
Neesom went on to say that she has "never felt so [patronized]" in her life "by a bunch of woke do-gooding privileged women," according to Express. She added that a "40-minute chat" with someone like Adele isn't actually going to help women who are reentering the work force. "What they don't need is this millionaire sitting in her mansion in California giving them advice," she concluded.