How Meghan Markle Just Teamed Up With Melissa McCarthy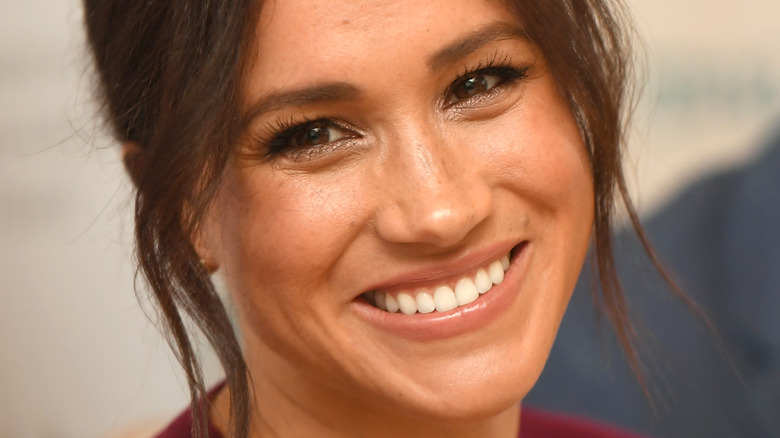 Wpa Pool/Getty Images
Meghan Markle celebrated her 40th birthday on August 4, and in honor of her special day, she announced a new initiative through the Archewell foundation. Through 40x40, the Duchess of Sussex has called on 40 of her gal pals to participate in 40-minutes of mentorship that aims to help women reestablish themselves in the workforce after losing — or leaving — their jobs during the coronavirus pandemic. "In the past two years, and in large part because of the COVID-19 pandemic, tens of millions of women around the world have left the workforce, including over two million women in the U.S. So many of these women are also shouldering the brung of the crisis when it comes to unpaid labor, including schooling and caring for family members. And the latest research shows that fewer women than men will regain work as we recover from the pandemic," the 40x40 post reads, in part.
Meghan Markle and her husband, Prince Harry, often use special occasions in their lives to promote their philanthropic work, and Meghan's birthday has followed tradition. Meghan says that she "[believes] mentorship is one way to help women regain confidence and rebuild their economic strength." To get this new initiative launched, Meghan called on one very special friend. Keep reading to find out about how Melissa McCarthy helped Meghan get this off the ground.
Melissa McCarthy & Meghan Markle made a hilarious video to introduce the 40x40 initiative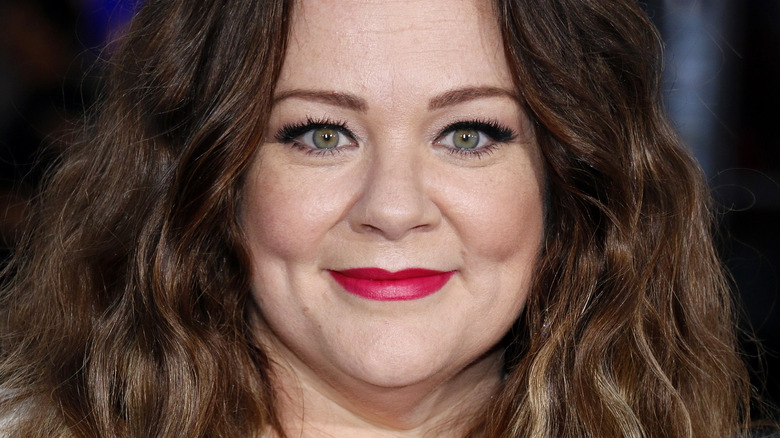 Shutterstock
Meghan Markle teamed up with Melissa McCarthy for a fun — and funny — video to promote the new 40x40 initiative. The video, posted on the Archewell website, depicts a hilarious back-and-forth between Meghan and Melissa, who are meeting virtually to discuss Meghan's plans for her big 40th birthday. "It's my 40th birthday, and I've got an idea," Meghan says. Melissa then goes on to guess what Meghan might want to do for her birthday, suggesting everything from matching tattoos to a "Suits" reunion — joking, of course. The two exhibit playful banter before Meghan tells Melissa about the 40x40 idea.
"Because I'm turning 40, I'm asking 40 friends to donate 40 minutes of their time to help mentor a woman who is mobilizing back into the workforce. Over two million women in the U.S. alone, and tens of millions around the world have lost their jobs due to COVID. And I think if we all do it, and all commit 40 minutes to some sort of act of service, we can create a ripple effect. You in?" Meghan asks Melissa. "Yes. Times 40," Melissa responds.
In doing this, Meghan hopes that the efforts can "help someone advance a professional life on her own terms." Meghan also hopes to inspire other women to contribute just 40 minutes of their time to help, as well. But the 40x40 video didn't end there.
Prince Harry made a guest appearance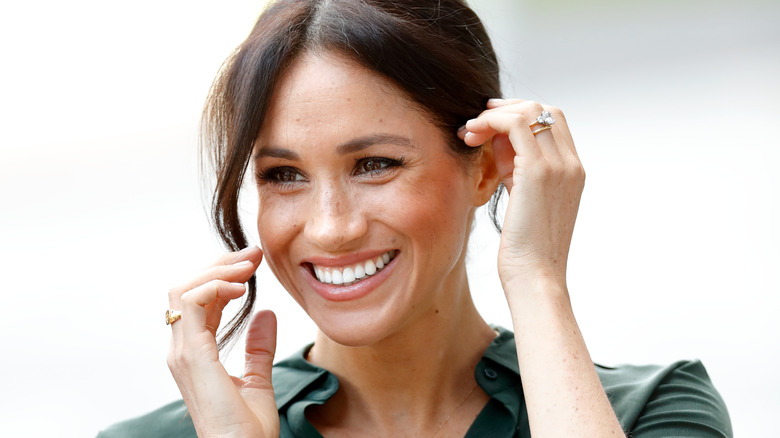 Max Mumby/indigo/Getty Images
Meghan Markle and Melissa McCarthy's video for the 40x40 initiative was very funny — which was, of course, the point. According to The Sun, the clip was likely filmed in Meghan's Montecito home, and it provided the very first look of Meghan since she gave birth to Lilibet Diana back in June. After Meghan explained her idea for the 40x40 initiative, the video posted on the Archewell website went into a sort of blooper real. The Duchess of Sussex was very entertained by Melissa, who always had something funny to say — but Melissa wasn't the only person who had Meghan laughing. 
At one point during the blooper segment, Prince Harry made an appearance outside the window where Meghan was filming. Melissa noticed Harry first and started cracking up laughing, which caused Meghan to look out the window. She sees her husband, who is wearing sunglasses and a gray collared shirt, and she starts hysterically laughing, too! This is a fun side of Meghan that hasn't really been seen much over the past couple of years, but the comedic skit is certainly getting attention — and it's clear that Meghan was hoping that would be the case. The more people who watch the video, the more exposure the 40x40 initiative is going to receive.