Should Jake Gyllenhaal Be Worried About Red (Taylor's Version)?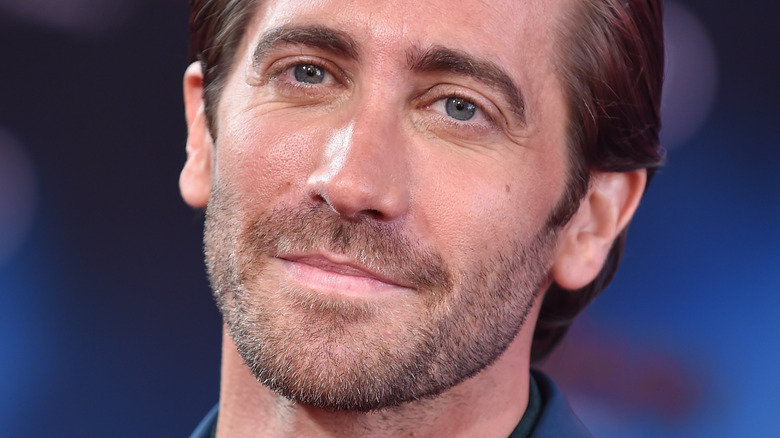 Shutterstock
Taylor Swift released the tracklist for her upcoming album "Red (Taylor's Version)" on August 6, but fans are laser-focused on the 10-minute version of "All Too Well," the song reportedly about her relationship with Jake Gyllenhaal.
The song was originally five minutes long on the original "Red" album," but this time around, fans are wondering if the actor can handle this extended version. One fan joked on Twitter that "that man is going into the witness protection program on November 19th and we're never hearing from him ever again." Another added, "Jake Gyllenhaal are u like... ready?" One Swiftie penned, "Jake Gyllenhaal better find a bomb shelter to live in indefinitely and he better do it quick. Vault tracks are approaching." Maybe Gyllenhaal is going to have to listen to the Swifties!
As fans continue to swoon over theories on Twitter, some might be curious about the meaning of "All Too Well." Keep reading for more details.
Taylor Swift had Jake Gyllenhaal in mind when writing "All Too Well"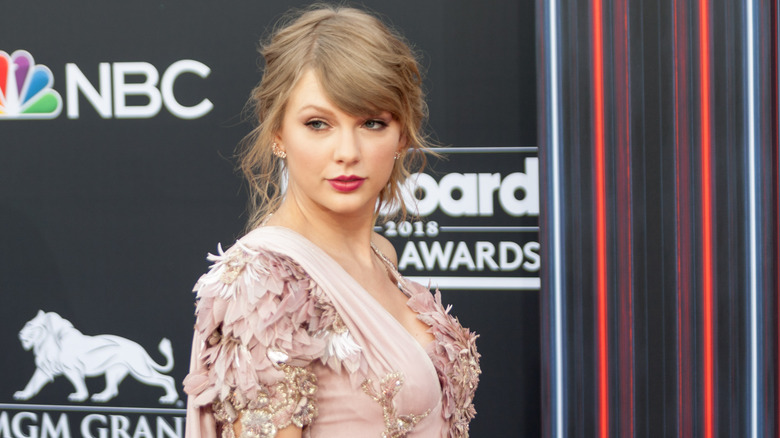 Shutterstock
It's no secret Taylor Swift wrote "All Too Well" about her relationship with actor Jake Gyllenhaal. Swift told "Good Morning America" (via Us Weekly) it was the "hardest" song to write on her "Red" album because "it took me a long time to filter through everything I wanted to say."
Swift also wove in a Gyllenhaal reference when she sang, "And I left my scarf there at your sister's house/And you've still got it in your drawer, even now." The scarf that she's referring to is one he apparently wore during their frequent coffee dates in Brooklyn, as spotted in a November 2010 People report. It doesn't stop there — eagle-eyed fans spotted "maple lattes" hidden in the liner notes of "All Too Well," according to Genius. The former couple reportedly drank those during their time in Brooklyn.
Now that Swift is releasing a 10-minute version of "All Too Well," fans can't stop talking about the scarf on Twitter. One wrote, "@/jakegyllenhaal you better go find the scarf now and give it back to her." Another noted, "I need to know if Jake Gyllenhaal still has the scarf." One Swiftie wrote, "Jake Gyllenhaal is probably looking for that scarf now before #alltoowelltaylorsversion drops." We're sure his head has to be spinning right now!