Taylor Swift Reveals Big News About Red (Taylor's Version)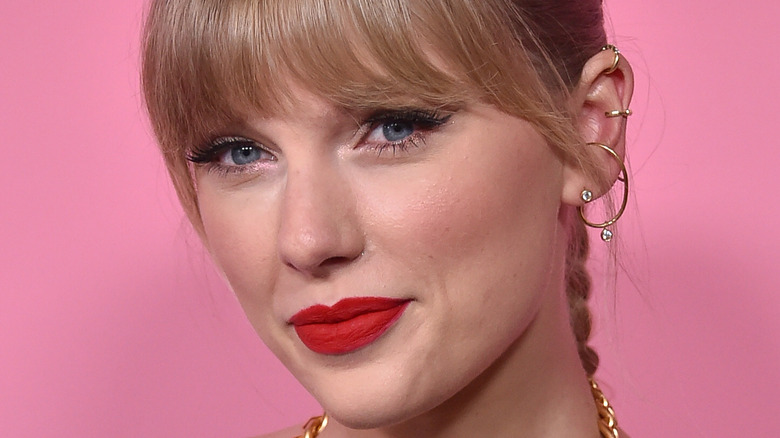 Shutterstock
It's a great day to be a Swiftie! Taylor Swift has just released the tracklist for "Red (Taylor's Version)" and it features some new tracks and collaborations with major artists/
She took to Instagram and wrote, "I know some of you thought that would be like trying to solve a crossword and realizing there's no right answer BUT...you played it good & right." She congratulated her fans for their hard work, adding, "The vault tracks will feature @chrisstapleton, @phoebebridgers, @markfoster and the first song @teddysphotos and I ever wrote together the first time we met in 2012! I can't express my gratitude enough to these artists for helping me bring these songs to life." Just like she did with "Fearless (Taylor's Version)," she will include new songs. According to her post, some of those could be her own version of "Better Man" and "Run" with Ed Sheeran.
The news comes one day after she released a video vault on social media which threw fans for a loop. Fans tried their best to decode her message, but like many of her teasers, it left them stumped. Now that the news is out, how are Swifties feeling about the big reveal? Keep reading for more details.
Swifties have a lot of thoughts about "Red (Taylor's Version)"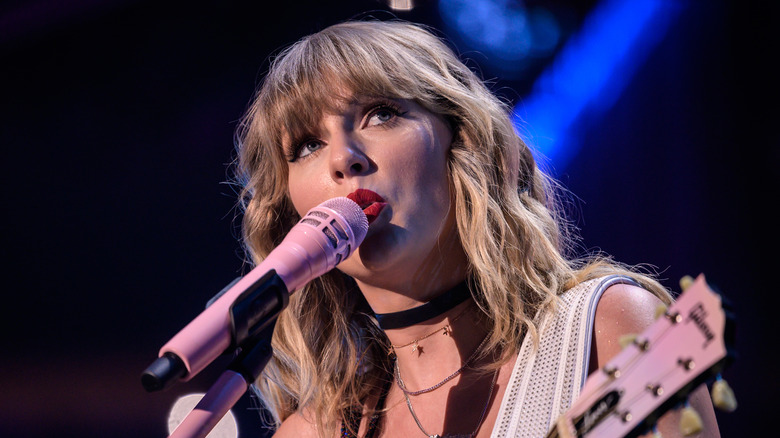 Shutterstock
The excitement for "Red (Taylor's Version)" is real and fans can't wait to get their hands on the album when it finally releases on November 19.
Taylor's announcement on Twitter is flooded with comments, with one fan writing, "I am so incredibly excited for this album and to hear YOUR version. Thank you for all of the memories you keep creating with us. I love you so much." Another dedicated Swiftie took their fandom to the next level and created a t-shirt in honor of the crossword, adding, "I made this shirt in honor of your casually cruel level of decoding." 
Another fan felt nostalgic about the whole reveal, writing, "Taylor, I hope you know how proud of you I am. i'm SO excited to listen to red for the first time again and relieve all the memories i've made with this album. I love you and I'm so grateful for having you in my life. I will stand by your side forever." Needless to say, we will be counting down the days until November 19!