Who Is Pierce Brosnan's Wife, Keely Shaye?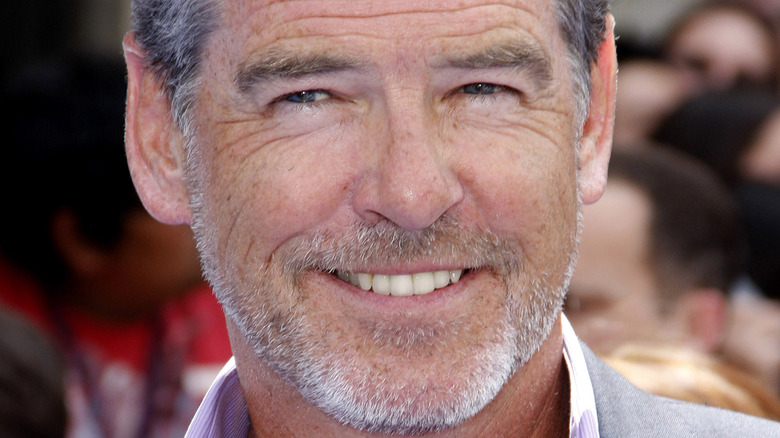 Shutterstock
There's no denying that Pierce Brosnan is a man in love, even after 20 years of marriage. The James Bond star posted a touching tribute to wife Keely Shaye on Instagram to mark their 20th wedding anniversary. "Happy anniversary my darling Keely, my love forever grows with you," Brosnan wrote, adding a heart and shamrock emojis to link to his native Ireland.
While Brosnan's life appears charmed from the angle of social media, he's suffered his share of tragedy. In 1991, his first wife, Cassandra Harris, died of ovarian cancer. The duo had been married for 14 years, according to People, and Brosnan opened up to the outlet in 1992 about the anguish of losing her. "There is an incredible cruelty in it all," he said, "losing a person you shared everything with. This is the first time in my life I've ever experienced bereavement, and it's overwhelming."
Love struck Brosnan again in 1994 when he met Shaye. And while the two found happiness, he never forgot about his first wife. "Keely has always been kind and compassionate and encouraged me to mourn Cassie," Brosnan told the Daily Mail in 2013. "I suppose Keely is my North Star, always looking out for me." So who is this remarkable person? Keep reading after the jump.
How Pierce Brosnan and Keely Shaye met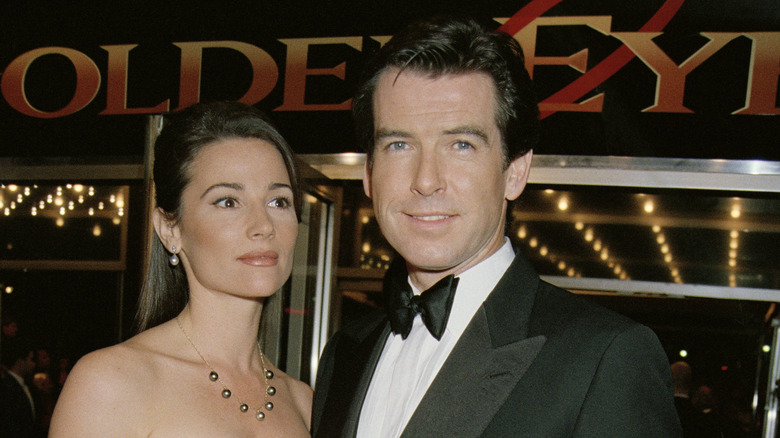 Dave Benett/Getty Images
Pierce Brosnan met Keely Shaye in Cabo San Lucas, Mexico in 1994, according to People. Shaye was working as a journalist and TV correspondent, and she was there to interview Ted Danson. However, Danson couldn't make it, and thanks to his absence, Brosnan and Shaye had the chance to meet at a party.
Shaye said what we would all think about meeting Brosnan. "He was captivating," she told People in 2001. "Tall, dark, and handsome — everything that everybody would immediately be attracted to. He had this mischievous sparkle in his eyes. I thought, 'Wow! Wow!'" Brosnan had a similar reaction to Shaye and in 1995, when he was cast as James Bond, he made sure that she could join him. "Wherever I went in the world I missed her, and I'd send her tickets to come so we could be together. We just seemed to fit," Brosnan told People.
As Closer Weekly notes, there's not a lot known about Shaye's childhood, but we do know that she grew up in Vallejo, Calif. However, as an adult, Shaye showed a lot of gumption. Here's what we know about her career.
Pierce Brosnan said if he searched the world a million times over, he wouldn't find someone like Keely Shaye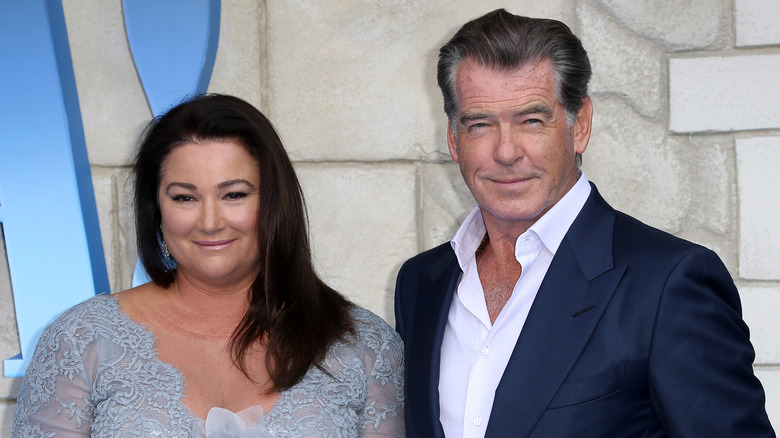 Shutterstock
While Keely Shaye is most known for her work as a TV personality and journalist, she's also an author and has worked as a model and actor, according to Closer Weekly. In fact, Shaye played Valerie Freeman on "General Hospital." She was also the environmental correspondent for ABC's "The Home Show" and a correspondent for the popular NBC hit "Unsolved Mysteries" for several years in the '90s.
Shaye married Pierce Brosnan on Aug. 6, 2001 at Ballintubber Abbey in Mayo, Ireland, according to The Irish Post. Before they married, they had their first child, a son named Dylan who was born in 1997, according to People. Then in 2001, they had their second son, Paris.
While both Shaye and Brosnan have enjoyed successful professional lives, much of their focus has often returned to their marriage. According to People, Brosnan said that even if he searched the world "a million times over," he wouldn't find someone as wonderful as Shaye. Meanwhile, she said of Brosnan: "He's intelligent, captivating and his real beauty emanates from the soul. And, like a fine wine, he's aging beautifully." Amen, sister.