What Is Misha Collins' Real Name?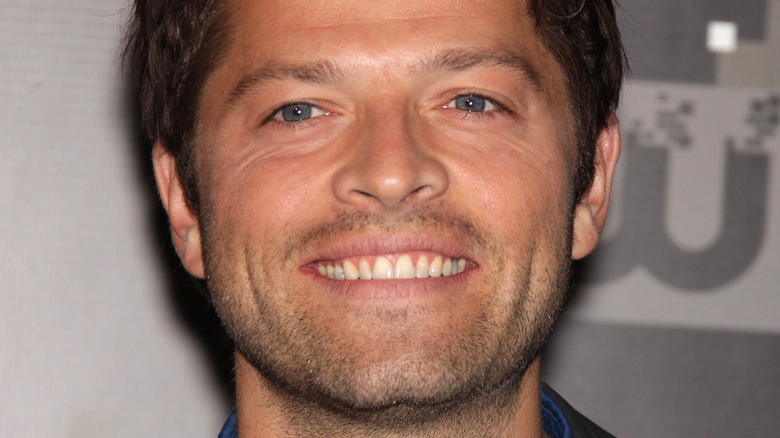 Shutterstock
Running from 2005 to 2020, American drama series "Supernatural" became a fan favorite due to its dark and twisty plotlines and, of course, great casting. The series starred Jared Padalecki and Jensen Ackles as brothers Sam and Dean Winchester as they hunted down supernatural humans and creatures, per IMDb. Both actors became household names and are still popular as ever, but fans also hold a special place in their hearts for "Supernatural" icon Misha Collins. Collins is most famous for his portrayal of Castiel, but he also showcased his versatility by playing other characters on the series, including Lucifer and James Novak, according to his IMDb credits.
Obviously, Collins had the talent and skill to take on various characterizations, but he wasn't sure if his storyline would be a one-off when he joined "Supernatural" in Season 4. As he told TVLine in November 2020, "I'd never done a show like 'Supernatural,' I really hadn't watched the show, so I didn't even know what the tone was, and I didn't know what really was happening. I just sort of saw it as another guest spot that wasn't a big deal, and I was kind of not putting a lot of stock in it, I guess."
Collins added that he was grateful for the role and the people he met on set. And while Collins was credited on the show as "Misha," it turns out that it isn't actually his real name. Find out what his real name is below.
Misha Collins' real name has an interesting origin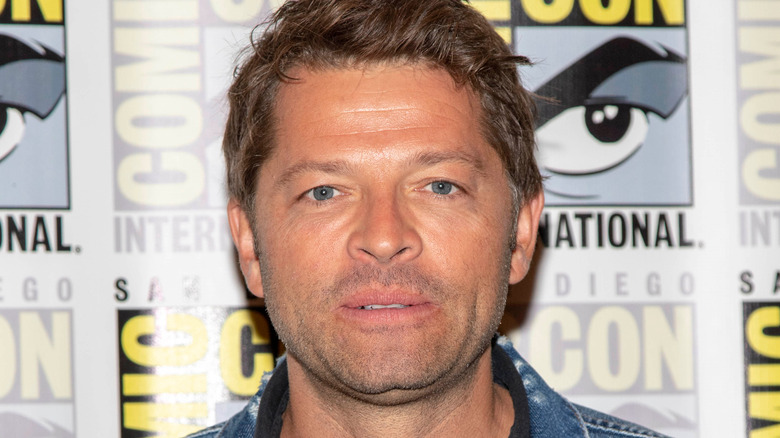 Shutterstock
Like many celebrities who go by other names, Misha Collins isn't the actor's real name. Collins was born Dmitri Tippens Krushnic, and his name has an interesting backstory. "My mother went to Russia when she was in college. She had a boyfriend named Misha, and much to my father's chagrin, she named me after him," Collins told Every Joe in an interview in 2008. "And the last name, Krushnic, goes back six generations in Canada, and we're not sure where they came from, could be Russian or Ukrainian or Polish."
Collins then clarified that he isn't Russian, even though his mother wished he was. "She was a hippie...she wanted to bring communism back to America," he joked. Though Collins is white, he has played ethnic minorities in the past and did not enjoy the experience. "I played a Serb on '24' for several episodes and the producers of the show came in to talk to me, like 5 episodes in. Denzel Washington had just won an Oscar and they said, 'Isn't it great that minorities are finally getting recognition at the Oscars? It's great for people like you and for Denzel Washington,'" he told the outlet. "I said, 'I'm sorry, but I don't think I qualify. I'm a white guy from Massachusetts."
Collins' experiences as a white man may not have helped him with his roles, but he could relate to other people's struggles growing up in a single-parent household with his brother.
Misha Collins lived a nomadic life as a kid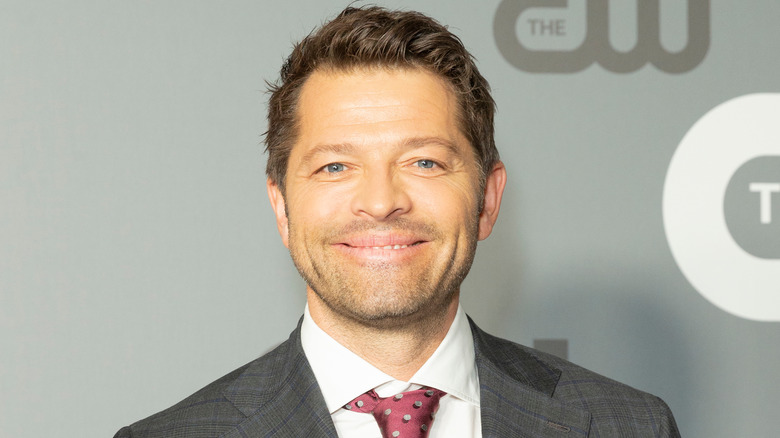 Shutterstock
Having a hippie mother meant that Misha Collins also lived a hippie childhood, which involved him and his brother camping in a car (or tents), hitchhiking and more. Collins revealed his upbringing in an essay for The New York Times in April 2020, writing, "My childhood had just been one great adventure after another."
"We hopped into slow-moving, empty boxcars on freight trains and scored hot meals at soup kitchens," he described, noting that his family was broke. "Occasionally, on our journeys, the kindness of strangers would bring unexpected bounty." Later in the essay, Collins spoke about how his tough upbringing taught him that "you didn't need money to be happy." He stressed that he didn't "have to play by the rules" to have a good childhood, and his mother provided a sense of home for them through her meals.
As it turns out, not only did Collins have an interesting story about his name, but he had an even more interesting childhood — all thanks again to his mother.