The Offensive Keepsake Prince Charles Kept Close To Him During His Honeymoon With Diana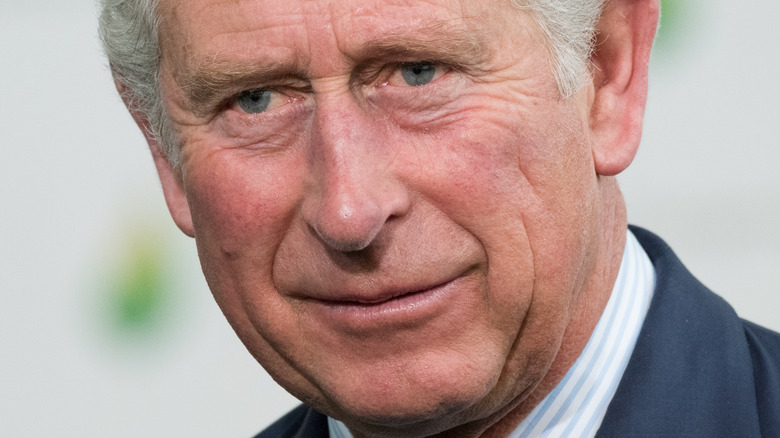 Shutterstock
Prince Charles was certainly an eligible bachelor back in the day. In fact, royal experts say he "had more than 20 relationships over the 13 years between 1967 and 1980," according to the Evening Standard. Interestingly, Charles was in love with a married woman when he was introduced to Princess Diana, according to the new PBS documentary "In Their Own Words: Diana, Princess of Wales." Charles and Camilla Parker Bowles met at a polo match, and he was said to be "immediately [and] passionately" in love with her. However, she was married to a man named Andrew Parker Bowles, leaving Charles to merely pine for what he could not have. 
Charles wanted to get married — and he proposed... a lot, but the women all said no, according to the "In Their Own Words" documentary. Diana met Charles when he showed up at her family's home; at the time, he had been dating her older sister, Sarah Spencer. It was Diana who showed Charles around, and he seemed to take a liking to her straight away. Breaking things off with Sarah, Charles started dating Diana, and she soon became one of the most talked about women in the media. While many didn't think that Diana and Charles were a good match, she was said to be "besotted" with him.
And so, Charles proposed to Diana on February 3, 1981, and they married on July 29, 1981. The newlyweds jetted off on their honeymoon — but Charles brought a very offensive keepsake along for the trip. Keep reading for more.
Prince Charles couldn't get an old flame out of his head
Georges De Keerle/Getty Images
Prince Charles and Princess Diana spent part of their honeymoon onboard a yacht that took them through the Mediterranean and Aegean, according to Showbiz Cheatsheet. And while one might think that this couldn't have gotten more romantic, Charles nearly ruined everything when he opened up his diary and a photo of Camilla Parker Bowles fell out, according to the PBS documentary, "In Their Own Words: Diana, Princess of Wales."
"The honeymoon got off to a very poor start when [Diana] realized that Prince Charles' relationship with Camilla Parker Bowles was a lot more intense and a lot more emotionally joined than she had thought," biographer Andrew Morton said in the documentary. Nevertheless, Diana was determined to make her marriage work. The royal couple would go on to have two children, Prince William and Prince Harry, but things didn't get better; Charles went on to have an affair with Camilla, ultimately destroying his marriage to Diana. The two separated in 1992, and finalized their divorce four years later. Meanwhile, Camilla and her husband, Andrew Parker Bowles, split in 1995.
Charles would later marry Camilla, but not until 2005 — eight years after Diana was killed in a car crash.