Meghan Markle Wasn't The First Person Connected To Prince Harry Who Disliked Royal Life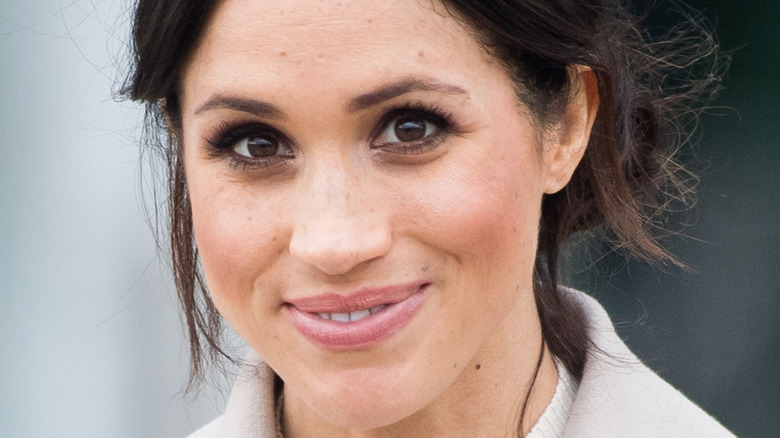 Shutterstock
There's no denying that royal life was not a fit for Meghan Markle, or indeed, Meghan and Prince Harry as a couple. While royal fans had a pretty clear idea before, much of what was so difficult for Meghan got explained in their highly anticipated interview with Oprah Winfrey in March. They dropped several bombshell revelations, and after the conversation concluded, it seemed pretty obvious why they pulled out of royal life and start fresh in California.
Back when she was still involved with the royals, Meghan was often pitted against sister-in-law Kate Middleton as a point of comparison. This pattern of behavior exemplified the cruel media treatment of Meghan, as she was often held up against Kate in some arbitrary example of "what not to do," but the media treatment was comparing two people who had very different compatibilities for royal life. As Vanity Fair points out, "Kate has fit seamlessly into the royal family." While this is great for Kate and her family, it's not fair or reasonable to hold her as the countermeasure to Meghan.
In fact, it's important to note that there's a substantial lineup of people who did not like royal life. Interestingly, some of these people were also linked to Harry.
Prince Harry's ex-girlfriends who opted out of royal life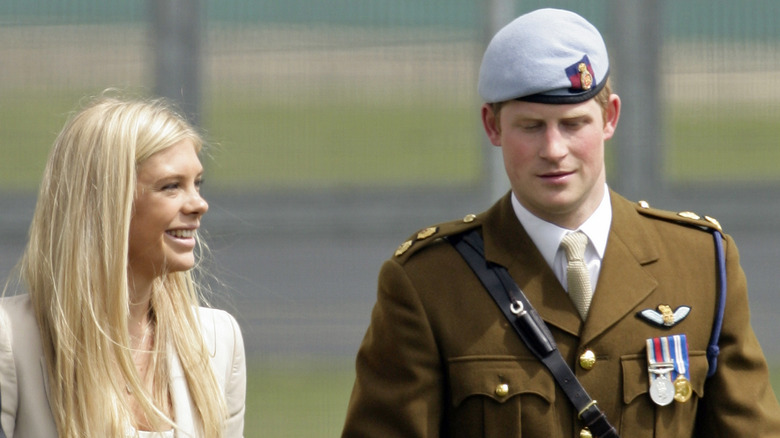 Max Mumby/indigo/Getty Images
It's not just Meghan Markle who didn't like royal life. While we might pause on the big names in history of people to pull away from the British royal family, like Edward VIII and Wallis Simpson, according to The National Archives, two of Prince Harry's former girlfriends disliked royal life as well.
In Robert Lacey's book "Battle of Brothers: William, Harry and the Inside Story of a Family in Tumult," Lacey explained how Harry's former girlfriend, Chelsy Davy, struggled with royal life. The Zimbabwean businesswoman attended Kate Middleton and Prince William's wedding, Lacey explained, and it was watching that event and seeing what Kate had to put up with that became the decisive factor for Chelsy (via the Mirror). They weren't dating at the time, and Chelsy was clear they wouldn't again because "she could never make the sacrifices she had witnessed Kate making, particularly when it came to moulding her life around the unremitting attention of the press," Lacey wrote.
The same happened with model Cressida Bonas, who called it quits with Harry after she saw Kate and Will touring Australia with their baby, George. Lacey wrote, via the Mirror, that Cressida broke up with Harry because "that was not the way she would want to enjoy her eight-month-old son." Considering how many people before Meghan couldn't or wouldn't take the role, she deserves compassion and applause for doing what she needed to in order to protect herself and her family.