The Tragic Death Of Night Court Actor Markie Post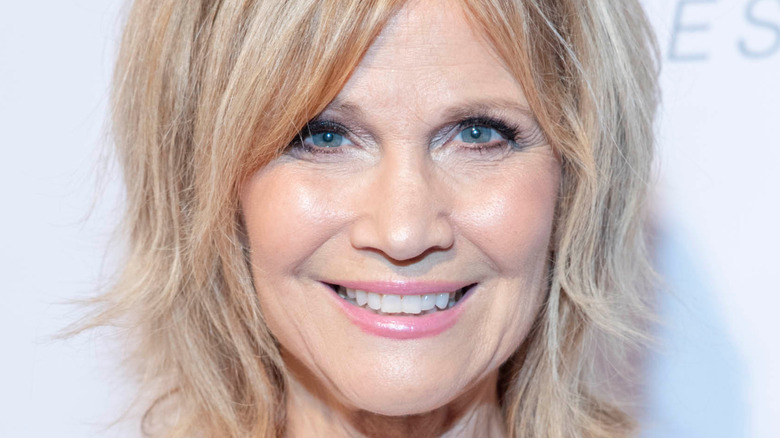 Shutterstock
Known for making appearances in sitcom classics like "Night Court" and "Hearts Afire," as well as films such as "There's Something About Mary" and "Tricks of the Trade," Markie Post was a staple in showbiz for the last four decades. Tragically, the Hollywood alum died at age 70, nearly four years after being diagnosed with cancer. Post's manager, Ellen Lubin Sanitsky, confirmed the devastating news to Deadline following her death on August 7.
In a statement, the actor's family praised Post for being an all-around amazing woman: "But for us, our pride is in who she was in addition to acting; a person who made elaborate cakes for friends, sewed curtains for first apartments, and showed us how to be kind, loving, and forgiving in an often harsh world." She was also remembered by her former co-stars on social media, including Melissa Joan Hart. The "Sabrina The Teenage Witch" star penned a lengthy tribute on Instagram, thanking Post for being an example "of how to be gracious, professional, find the fun in life, and be a great mother." The two starred in the made-for-TV movie "Holiday in Handcuffs" together.
"I am heartbroken but I know she is at peace. Now this angel on earth gets to spread her wings and be an angel to us all from above," Hart penned about Post, who is survived by husband Michael A. Ross and daughters, Kate Armstrong Ross and Daisy Schoenborn, among other family members. Keep scrolling for more about the TV veteran's run in showbiz.
Markie Post appeared in countless Hollywood classics over the last four decades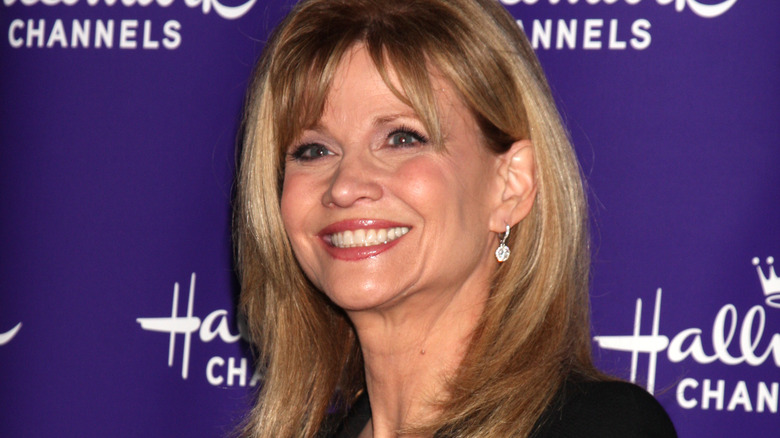 Shutterstock
With more than 75 acting credits to her name, Markie Post cemented a legacy as a beloved sitcom star throughout the early 1980s. The late TV personality began her journey in Hollywood, appearing in classics like "Eight Is Enough," "Semi-Tough," "The Love Boat," and "Cheers," per IMDb. Post then snagged one of her first breakout gigs in "The Fall Guy" in 1982, followed by "Night Court" in 1985, playing the character of public defender Christine Sullivan for 159 episodes until 1992.
Throughout the '90s, Post found even more fame with parts in "Hearts Afire," also starring Emmy winner John Ritter, as well as "Visitors of the Night," "Chasing the Dragon," "Dave's World," and others. Even though she took some time to focus on her personal life and start a family with her husband, Michael A. Ross, whom she married in 1982 — they welcomed Katie Armstrong Ross in 1987 and Daisy Schoenborn in 1990 — Post's dedication to her Hollywood career didn't waver much over the years.
With recurring roles in shows like "Scrubs," "Transformers Prime," "Rack and Ruin," and "Chicago P.D.", Post was just as active as an actor into the 2000s and 2010s. As the family noted to Deadline, Post continued to pursue acting as "a side job" even after her cancer diagnosis in 2017, having worked on projects including Lifetime's "Four Christmases and a Wedding" and ABC's "The Kids Are Alright" between chemo treatments. 
Fans and celebrites alike paid tribute to the star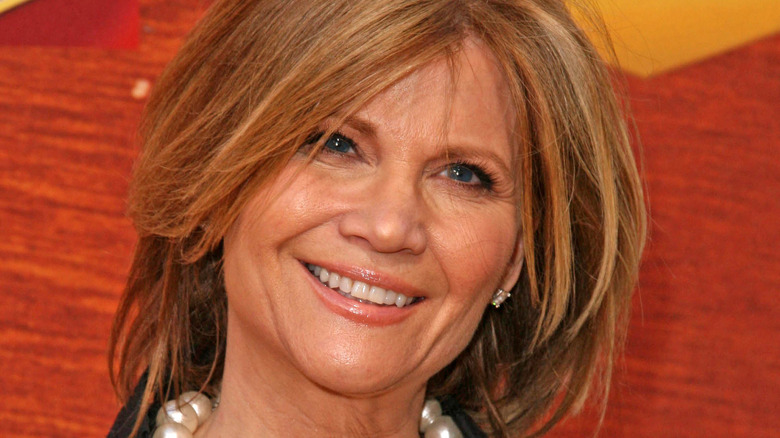 Shutterstock
Tributes to Markie Post quickly began pouring in, especially as she passed just one month after her fellow "Night Court" co-star Charlie Robinson, according to Entertainment Weekly. The Twitter account Out of Context Night Court, which posts random screengrabs from the series, dedicated an entire day to posts with Post's character Christine, tagging them #bestofchristine. One post was a screengrab of both Post and Robinson, with the caption, "Looking at this picture — it's hard to believe we've lost them both in the last month." Gilbert Gottfried, fellow "Night Court" alum, tweeted a tribute to Post, praising her for her five-decade career.
Sophia Bush — who worked with Post on "Chicago P.D." — tweeted a more personal tribute, complete with a selfie of the two of them. "I'm just heartbroken at the news of Markie's passing ... she was a rock," Bush wrote. "A light. A great friend and a phenomenal scene partner. She brought sunshine everywhere she went. Prayers."
Celebrities were not the only ones taking to the web to extend their condolences. Fans have been posting tributes to the late actor as well. "RIP Markie Post," tweeted one fan, adding, "I went through a lot of Kleenex after Night Court." Another wrote, "I'll remember Markie Post for Night Court, obviously, but also being a spectacular celebrity player of $100,000 Pyramid. They invited her for tournament week so many times... for a reason." Sympathies and condolences to Post's family and friends continue to spread online. May she rest in peace.