Tex Ritter's Grandson Looks Just Like The Legend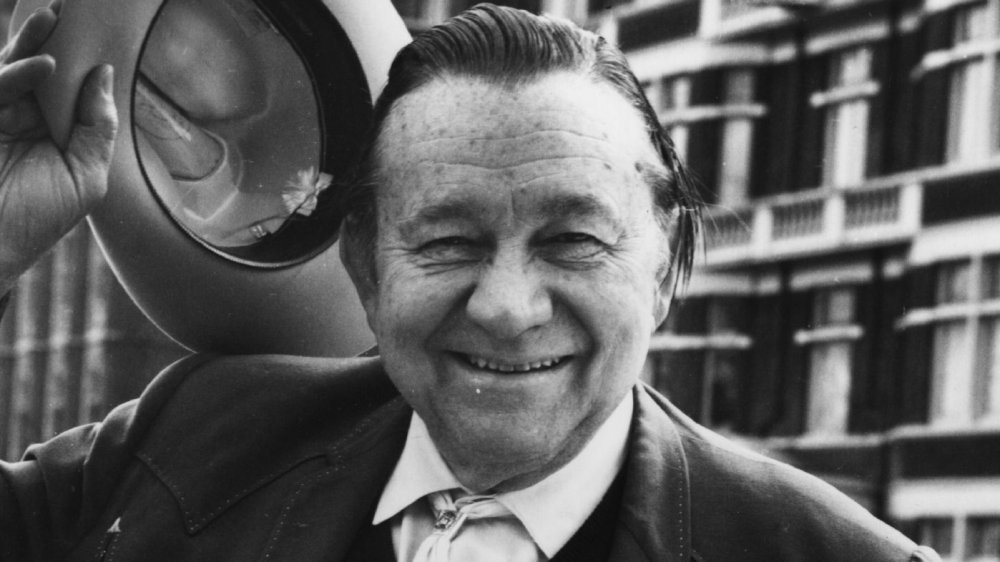 Hulton Archive/Getty Images
Some famous folks are icons on their own, while others are just one star in a line of noteworthy relatives. For instance, in addition to being a beloved actress, Debbie Reynolds was also the mother of Carrie Fisher and the grandmother of Billie Lourd. Kirk Douglas was an entertainment industry legend as well as the father of Michael Douglas and the grandfather of Cameron Douglas. And then there's Tex Ritter. While he may not be the most recognizable figure these days, he happened to be a trend-setting performer and was the first star in a family that has now spent three generations working onscreen in Hollywood.
Welcomed into the world as Woodward Maurice Ritter in 1905, according to Legacy.com, the Texas-born singer "acquired his not-too-surprising nickname early in his career — in 1931, just three years after he moved to New York City to pursue fame as a singer." While he was a talented crooner, he was also someone who was a "multi-talented star," which is why he found fame in front of the cameras "in Western after Western — almost 50 of them between 1936 and 1945." 
CMT News points out that he also earned a spot as "one of the very first inductees into the Country Music Hall of Fame" and "holds the distinction of being the first artist to release a country album." While Tex's impressive career meant that he was adored by fans, he was also surely admired by his famous son and grandson.
Tex Ritter's grandson is carrying on the family name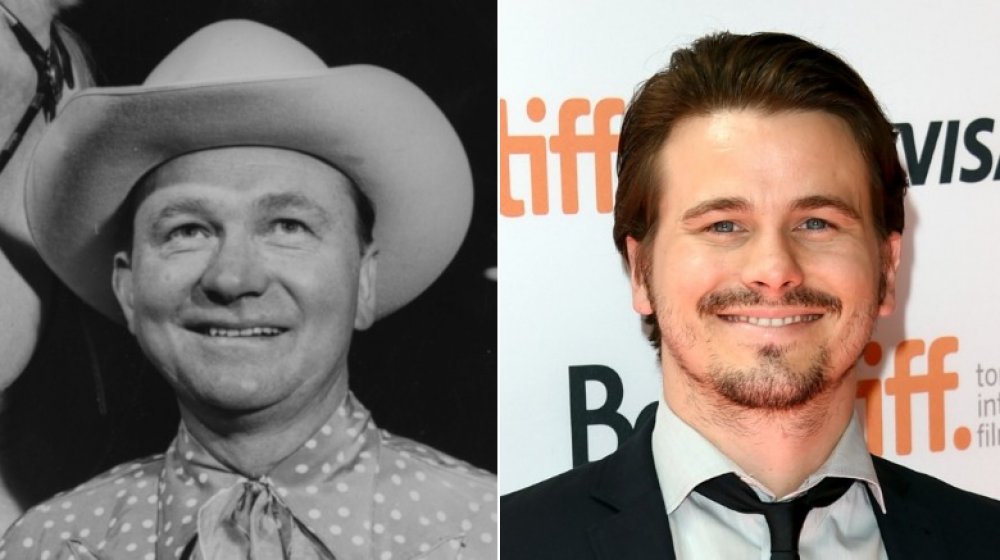 Keystone Features, Jason Merritt/Getty Images
Although Tex Ritter died in 1974, "his legacy endures," according to Legacy.com, in part, thanks to the fact that both his son and his grandson followed his footsteps into the entertainment industry. Tex's son, John Ritter, was an actor who starred in shows like Three's Company and 8 Simple Rules before his passing in 2003. The fact that both Tex and John found success in show business is why CMT News explains that Jason Ritter, John's son, "was born into entertainment royalty."
If you've ever watched Joan of Arcadia, Parenthood, or A Million Little Things, then you've likely seen the younger Ritter in action. You also might notice how much he looks like his grandfather. Jason inherited everything from Tex's round face to his eyes, nose, chin, cheeks, ears, and even his smile.
However, despite the similarities to his grandpa, Jason says that he's more strongly associated with his father. "I have kind of just accepted the fact that people are going to compare me to my dad," he told CMT News in 2005. "No one has compared me to Tex, yet." He also explained that he feels "a certain amount of pressure just to honor" both his father and grandfather's "talent and their abilities."
He added, "It does push me to want to be the best actor I can and really take it seriously." We wonder if he'll pass that motivation — and his looks — down to his own child now that he's a dad himself.