How Much Was Dennis Thomas Worth At The Time Of His Death?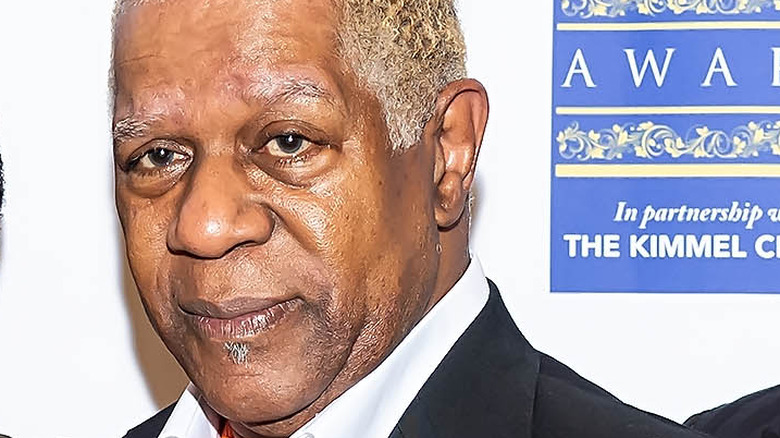 Gilbert Carrasquillo/Getty Images
Kool & the Gang co-founder and saxophone player Dennis Thomas died on Aug. 7, according to The New York Times. He was 70 years old and died in New Jersey. A statement from his reps said that Thomas died in his sleep but didn't add a cause of death. He is survived by his wife, children, and grandchildren.
Kool & the Gang served hit after hit, including the classics "Jungle Boogie," "Get Down on It," and "Celebration." Earning a Grammy Award in 1978, per the Times, the band continued to delight audiences, especially in its heyday from the '70s to the '80s. 
Thomas was especially skilled at entertaining audiences. According to a statement provided on the band's Facebook page, "Dennis was known as the quintessential cool cat in the group, loved for his hip clothes and hats, and his laid-back demeanor." While we know he was the cool guy of the group, what was Thomas' net worth when he died? Keep reading to find out.
Dennis Thomas carried Kool & the Gang's earnings in the bell of his horn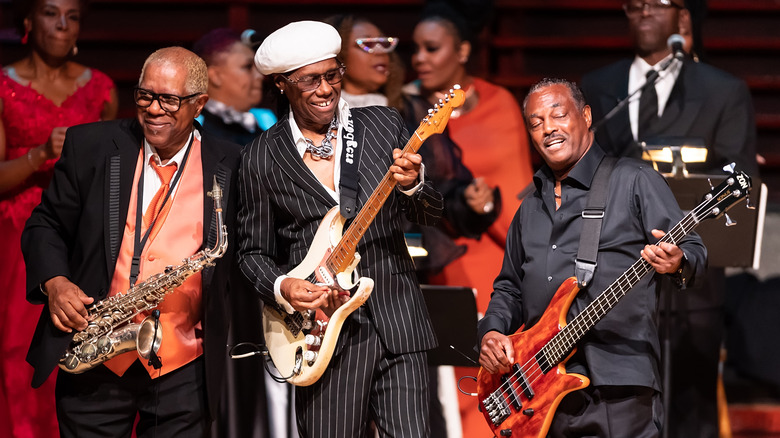 Gilbert Carrasquillo/Getty Images
Dennis Thomas joined up with six of his friends as teenagers in 1964 and "created a unique musical blend of jazz, soul and funk," according to Kool & the Gang's Facebook page. The group functioned as a team, and Thomas played a vital role. He "was the alto saxophone player, flutist, percussionist as well as master of ceremonies at the band's shows," the page reads, adding that he was the group's stylist "who made sure they always looked fresh."
Considering they operated as such a tight team, it might not be surprising that an individual breakdown of each member's net worth isn't available. However, Celebrity Net Worth states that the musical group had a net worth of $20 million.
Thomas was very involved in the band's finances. In fact, the statement on social media lists one more job he had to help out Kool & the Gang: "In the band's early days, Dennis also served as the 'budget hawk,' carrying the group's earnings in a paper bag in the bell of his horn." Clearly, they made too much money for Thomas to keep carrying their earnings around in his horn, but that's a touching way to begin!