What We Know About Frank Ocean's Luxury Brand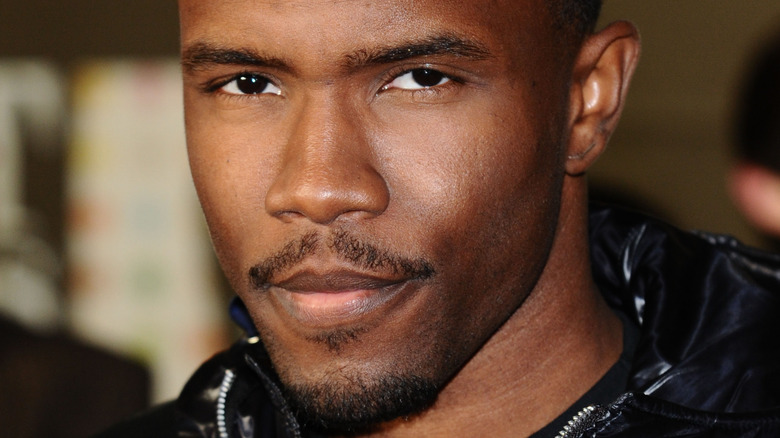 Shutterstock
Frank Ocean is one of the music industry's most-admired names, and yet, one of the most private. In 2011, the "Thinkin' 'Bout You" hitmaker debuted onto the music scene with his mixtape "Nostalgia, Ultra," which was described as "slick and intuitive" by The New York Times. As of this writing, the project has a Metascore of 83 on Metacritic. To date, Ocean has released two studio albums — "Channel Orange" and "Blonde" — and left fans waiting since 2016 for a new LP. His most recent single, "Cayendo," dropped in March of 2020.
In 2016, Ocean told The New York Times that he tried to maintain as much privacy as possible while working on his latest album, "Blonde," which is why he chose to work halfway across the world from his former Los Angeles home, per Variety. "Within my circle, there was a lot of places I thought I could turn that I felt like I couldn't turn to anymore," he said, adding, "I always thought about it like, if your house is on fire, you need to get out of the house."
While fans patiently wait for a new album announcement from Ocean, he has revealed a new business venture. Keep reading to find out more.
Frank Ocean is getting ready to launch a high-end jewelry line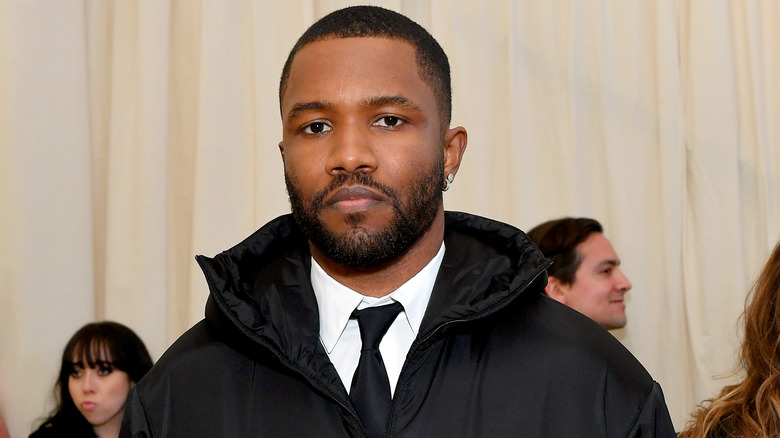 Mike Coppola/mg19/Getty Images
After working on the high-end jewelry line since 2019, Frank Ocean has plans on launching his own new luxury brand named Homer very soon. During an interview with The Financial Times, the "In My Room" singer has announced that he is ready to debut the first line, which will consist of diamond earrings, pendants with colorful enamel and diamonds, a belt buckle, and a diamond-encrusted bangle. However, items from the collection don't come cheap, as they retail from $395 to $1.9 million.
"I didn't want our work to be any less expensive than Cartier," he said, adding, "I seldom appear on stage ... And I keep things to myself. But I'm perfectly happy wearing $3 million worth of jewelry and going to the studio, or for a walk in the desert." The collection will not be available online to purchase. Instead, Ocean will open up a store dedicated to Homer products in Manhattan.
Some may wonder, why Homer for the brand's name? Well, the Grammy Award winner explains why. "Mostly because it's five letters and the dotcom was available," Ocean insisted. "But also, because Homer is considered the father of history and history is meant to endure — the same as diamonds and gold — and I know Homer used papyrus, but I've always liked the idea of carving history into stone."