Don't Worry: Richard Simmons Is Perfectly Fine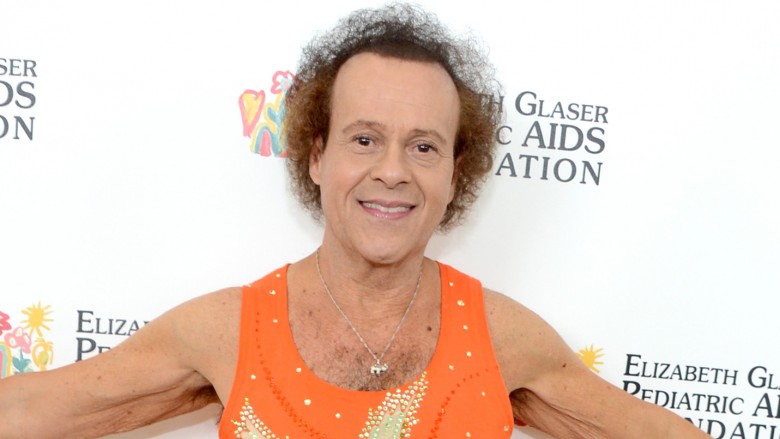 Getty Images
Our favorite fitness instructor is reportedly doing okay.
The LAPD performed a welfare check on Richard Simmons, 68, to confirm the former TV personality's safety. "Officers spoke with Richard and determined he is not in harm's way," a police source told Us Weekly.
The welfare check comes after concern that Simmons was being held hostage in his own home. In an episode of Missing Richard Simmons, a podcast devoted to the aerobics icon's disappearance from the public eye, a friend and former masseuse of Simmons alleged that the star was being held against his will by his housekeeper, Teresa Reveles.
Tom Estey, a representative for Simmons, has denied all accusations made against Reveles, whom, he says, has worked for Simmons for 27 years. "Teresa is the housekeeper, she's the caretaker, she is extraordinary, she is amazing, she takes impeccable care of Richard and she has for as long as I have been working with Richard, so that is a complete load of crap," Estey told Us Weekly.
Estey noted that Simmons is simply taking time off from the spotlight, enjoying some R&R by himself. But, he affirms, Simmons will likely return as a public personality eventually. "When he decides that he wants to come back, that's when he'll come back," Estey explained, adding, "When that will be, I have no idea or if he will at all."
According to TMZ, the welfare check was prompted by at least one phone call to the police department.
Officers previously checked on Simmons in January 2015. TMZ reported that the visit was prompted by an email to the Los Angeles County D.A.'s Elder Abuse Unit. At the time, Simmons' manager explained that the fitness instructor was simply depressed after a knee injury. Simmons was also reportedly "exhausted" from spending 30 years in front of the camera.