The Real Reason Michael B. Jordan Nearly Quit Acting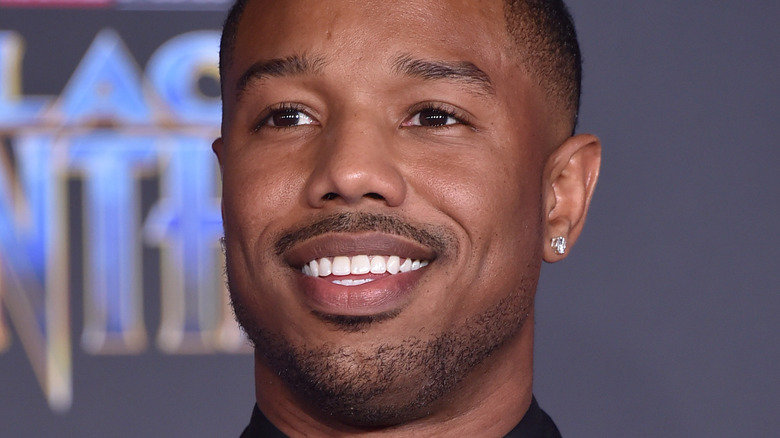 Shutterstock
Although Michael B. Jordan has made countless headlines for his sweet (and PDA-packed) relationship with Lori Harvey, comedian Steve Harvey's step-daughter, Jordan has also distinguished himself as a serious actor. Most known for his compelling performance as Oscar Grant in the 2013 film "Fruitvale Station," many felt Jordan got snubbed by the Oscars when he didn't receive a nomination from the Academy that year. 
Still, the actor has gone on to have a solid career, starring in DC's "Fantastic Four" and the boxing trilogy "Creed," with none other than Sylvester Stallone returning as Rocky Balboa. And who could forget his iconic performance as Erik Killmonger in Marvel's "Black Panther"? Then in July, Jordan made a cameo in Warner Bros. "Space Jam: A New Legacy." Talk about a killer resume!
But despite Jordan boasting a lengthy and impressive filmography today, he once considered giving up acting — here's the interesting reason behind his thinking.
An old friend gave Michael B. Jordan great advice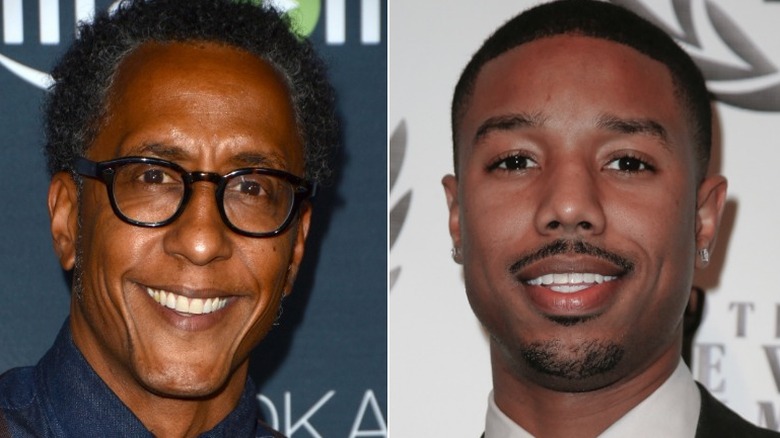 Shutterstock
In a 2018 cover story for Vanity Fair, Michael B. Jordan revealed he was struggling to find acting jobs once he moved to Los Angeles from New York. Before he came to Hollywood, Jordan was gaining some traction as an actor — at only 15 years old, he landed the role as Wallace on HBO's revered drama "The Wire" and later became a series regular on ABC's "All My Children." After his contract expired, Jordan set his eyes on advancing his career and getting more serious roles. But, unfortunately, that didn't happen right away. 
"I remember when I first came to L.A., and me and my mom, we went to all these agencies trying to get representation and they passed on me—WME passed on me, CAA passed on me, Gersh, all these guys f***ing passed on me," said Jordan. Jordan revealed that his perspective changed when he ran into Andre Royo, an old cast member from "The Wire." Speaking to Vanity Fair himself, Royo explained how he reminded Jordan that he was only in his twenties and still had a ton of time left for his career to grow. And clearly, Royo was right.
Michael B. Jordan's career has grown alongside Ryan Coogler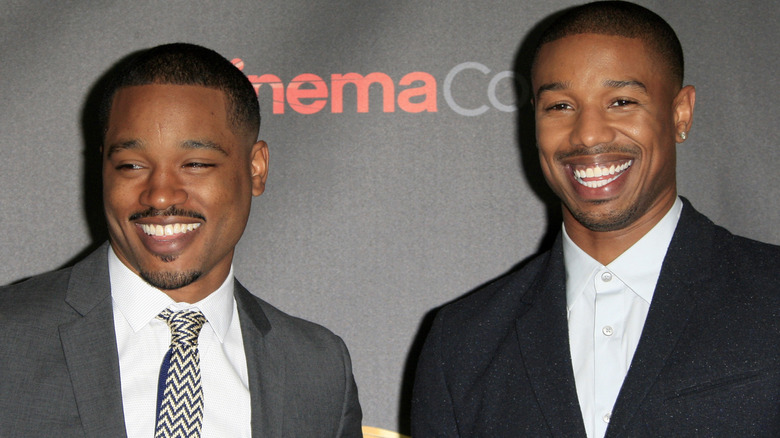 Shutterstock
After giving acting another shot, Michael B. Jordan went on to land TV roles in "Friday Night Lights" and "Parenthood" before eventually starring in "Fruitvale Station," which really launched his career. And the film would also be the start of a long friendship between Jordan and director Ryan Coogler. The duo has worked on "Fruitvale Station," "Creed," and "Black Panther" together. And Deadline announced that Jordan will star in Coogler's next film, "Wrong Answer," about the real-life high school cheating scandal in Atlanta.
Jordan has spoken warmly about his relationship with Coogler and has even said Coogler's inspired him to expand his career and direct his first movie. In an interview with MTV News, Jordan said of Coogler, "He's the reason why I have the self-confidence to go out there and do it behind the camera. To see somebody my age taking care of however many hundreds of millions of dollars this [movie] is, it's inspiring. It lets me know that I can do that as well." In the same interview, Coogler spoke highly of the actor as well. "It's hard work making movies, and when you find somebody you enjoy working with, there's a part of you that wants to keep doing it, especially when you find somebody who's really talented," he said.
Good thing Jordan didn't quit acting before he met Coogler, as the duo seems to have plenty in store for fans.