What Robert Redford Looked Like When He Was Younger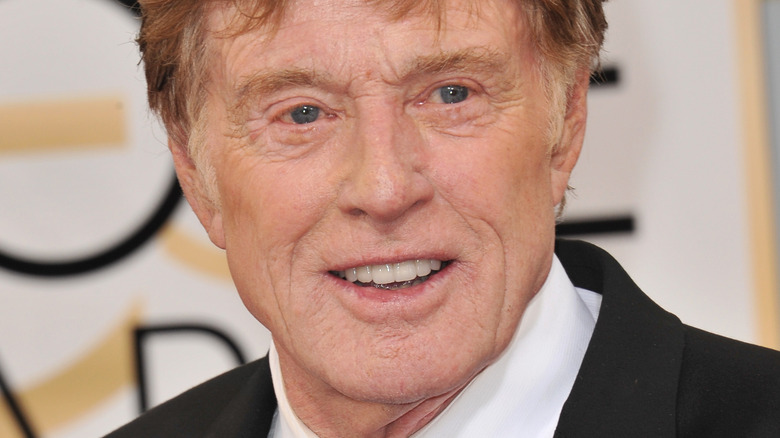 Shutterstock
"One of Robert Redford's strongest assets is his good looks," writer Scott Holleran once mused. Indeed, the Hollywood icon was once a ubiquitous silver screen heartthrob. However, the star of iconic films like "Butch Cassidy and the Sundance Kid," "The Sting," and "All the Presidents' Men" had more to offer than high cheekbones. Not only is Redford an Oscar-winning director, but he also boasts three Academy Award nods for acting. On top of career accolades, he also founded the Sundance Institute in 1981, the organization behind the renowned Sundance Film Festival.
Telling NPR's "Fresh Air" podcast in 2013 he found it "sort of weird" how his handsomeness contributed to his fame, Redford announced he was retiring from acting after 2018's "The Old Man and The Gun." (Although he did make a notable cameo in 2019's "Avengers: Endgame.") Now prolifically churning out documentaries as a producer, Redford's highly respectable legacy makes it clear he's more than his looks, which just so happened to hinder him when he was younger. 
Robert Redford used to be typecast for being 'pretty'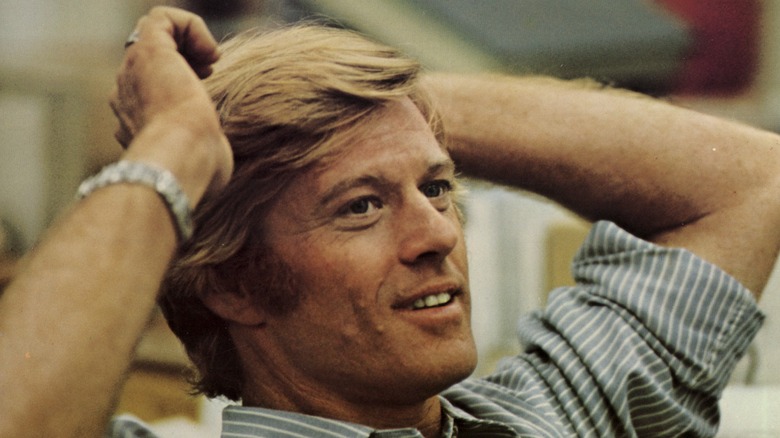 United Archives/Getty Images
Touted often as the Brad Pitt of his generation, Robert Redford's similarity to Pitt covers both their career impacts and blonde handsomeness equally. "They've got the jaw, the dirty-blonde hair, the near-identical smile, underrated acting chops, and a charm that won over their respective generations," quipped Hollywood Insider in a compare-and-contrast retrospective on the two actors.
Being beautiful in Hollywood is, of course, a double-edged sword. Much like how a 2020 Toronto Star headline called Pitt in 1992 "just a Robert Redford lookalike trying to find his place in Hollywood," The New York Times asked in 1974, "Is Redford just another pretty face?" Redford described being typecast on his attractiveness to NYT then, saying, "I never thought of myself as a glamorous guy, a handsome guy ... Suddenly there's this image," adding that said image kept "people from judging you on performance." Redford listed as an example three of his most famous roles, "When I made 'The Candidate,' people said, 'Yeah, sure, slick, handsome guy, the part's just right for him.' When I made 'The Way We Were,' they said, 'Yeah, Ivy League WASP jock. The part fits him like a glove.' But I had to fight to get 'Jeremiah Johnson' because it didn't fit the image." 
Working hard to get to where people did judge him on the reputation of his performance, Redford is proof that you can't judge a person's life by how they look.